Ambros "Amby" Johnson, a former Champlin resident, was recently inducted into the Red Wing Shoes Wall of Honor.
Red Wing Shoes started a wall of honor last year to recognize hardworking men and women.
This past Labor Day, 10 new inductees, including skilled laborers across several trades and states, were announced.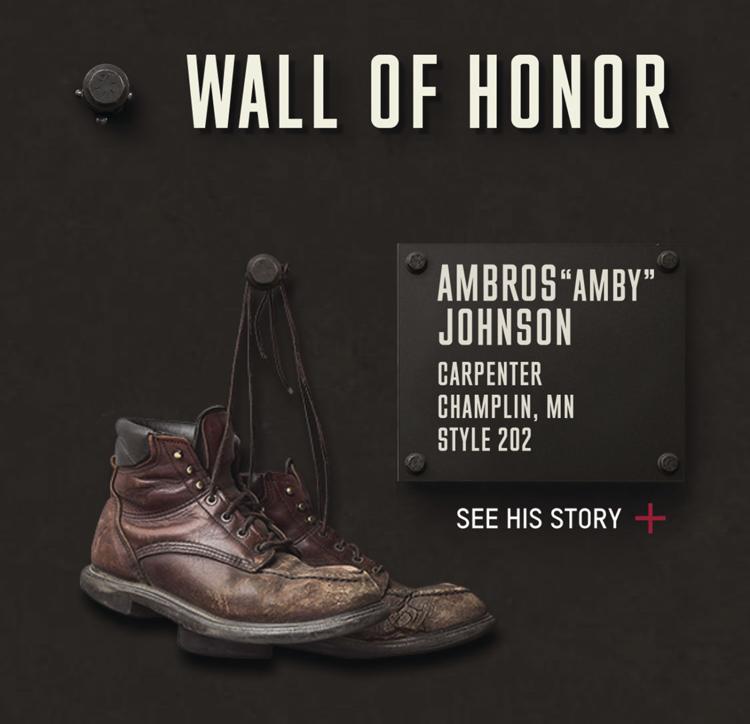 There is a virtual wall of honor online and an interactive installation within the flagship Red Wing store in Red Wing, Minnesota. Within both displays, the stories of each honoree are posted alongside their well-worn pairs of Red Wing boots they wore to perform their various jobs.
Among a couple hundred submissions, was Minnetonka resident Tyler Moe-Slepica's nomination of his grandfather, Ambros Johnson.
Johnson was a Champlin-based carpenter and lived from 1931 to 2014. According to Moe-Slepica, Johnson was the son of immigrants from Iceland and Norway and gained his passion for carpentry from his father Magnus. During his entire working life, Johnson wore the same style of Red Wings, Style 202.
Moe-Slepica said his grandfather epitomized humility. "He was always projecting, always building something, and always scheming for the next thing to get his hands dirty," Moe-Slepica added. Some of his fondest memories of his grandfather were helping with tasks from simple yard work and landscaping to carpentry work and talking about life.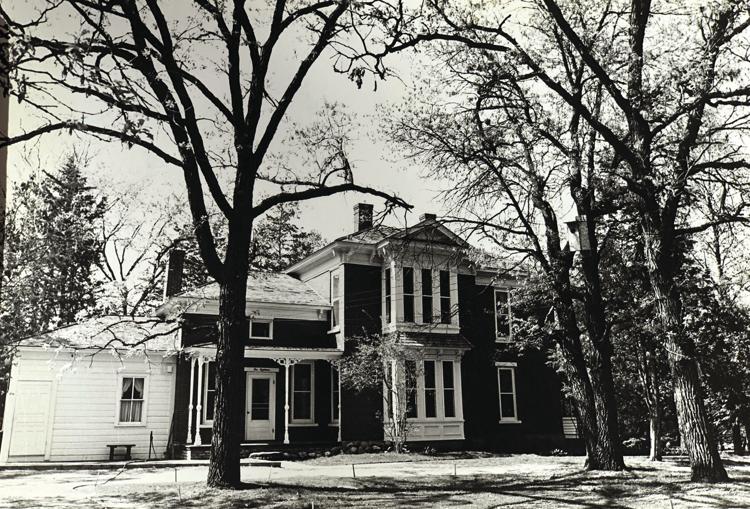 Outside of his full-time work as a contractor, Johnson restored and built an addition to the 1886 Champlin home he and his wife retired in at 218 East Dean Avenue. He also built many different structures around his home and family cabin he constructed, like decks, a bunkhouse and small pieces of furniture. "He was a master at his craft," Moe-Slepica said
"In addition to being a brilliant carpenter and builder, he was also a really, really accomplished gardener," Moe-Slepica said. Johnson maintained both an abundant flower and vegetable garden, and canned and made salsa out of his crops of corn, tomatoes, peppers and cucumbers.
As far as his career, Johnson's grandson said it cycled through a few iterations and inspired generations. After high school, Johnson enlisted in the U.S. Navy and was placed in the Construction Battalion that built airfields in Korea, Japan and the Philippine Islands during the Korean War, Moe-Slepica wrote in his wall of honor submission about his grandfather.
Then, when he returned to Minnesota he worked as a carpenter for Wangstead Brothers and as head carpenter for IDS Properties, which included the IDS Center. "Building tenants affectionately called him 'Bros the Carpenter,' and I'm reminded of him every time that shimmering tower comes into view," Moe-Slepica wrote.
Carpentry now runs four generations deep in the Johnson family. Besides Johnson and his father before him, Moe-Slepica has an uncle who is a carpenter and cousin who just finished his apprenticeship as a carpenter.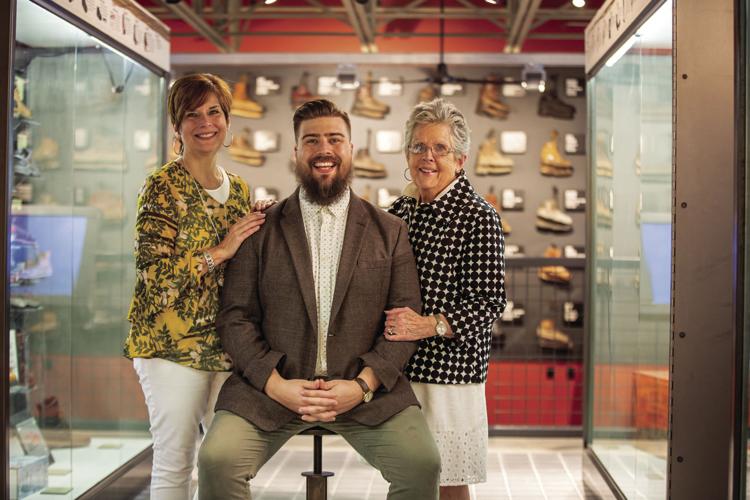 Johnson's work didn't end with his career and home contributions, as he was also an active community member. He was a 50-year member of the Carpenters Union Local 1644, a Cub Scout Master and Boy Scout leader, a dedicated volunteer at his church, Zion Lutheran Church, in Anoka, a state delegate for the DFL, a commander of the Champlin American Legion Post 600, and he served on the Champlin Planning Commission and Champlin City Council.
Through all of Johnson's endeavors, Moe-Slepica said he never sought the spotlight or talked about himself in a bragging way. "He wanted to make the world a better place," he said.
However, his work didn't go unnoticed. During Johnson's life, he received the scouting's highest leadership recognition, the Silver Beaver Award, and his work within the Champlin community earned him the first-ever Father Hennepin Award during the inaugural festival in 1976.
Since Moe-Slepica became a father this year, he said he misses his grandfather more than ever. Although, he is a youth minister by day he still enjoys doing projects, including the work he put into his new home recently. Through any task, Moe-Slepica said, "When I build up a little sweat on my forehead, I hope my grandfather is watching, looking down on this moment, and proud of the work I do both vocationally and for my family."
For more information about the Red Wing Shoes Wall of Honor, visit bit.ly/2znTgnA.