Forty two years ago, Bill and Nancy Bauer began a family berry farm with a pick-your-own formula.
The couple grew strawberries, blueberries, end even corn for several years within their 46-acre plot on French Lake Road in Champlin. But, on Oct. 22, the family business announced on Facebook that "the time has come that we must step down from our arduous and stressful lifestyle and retire from operating our pick-your-own berry farm."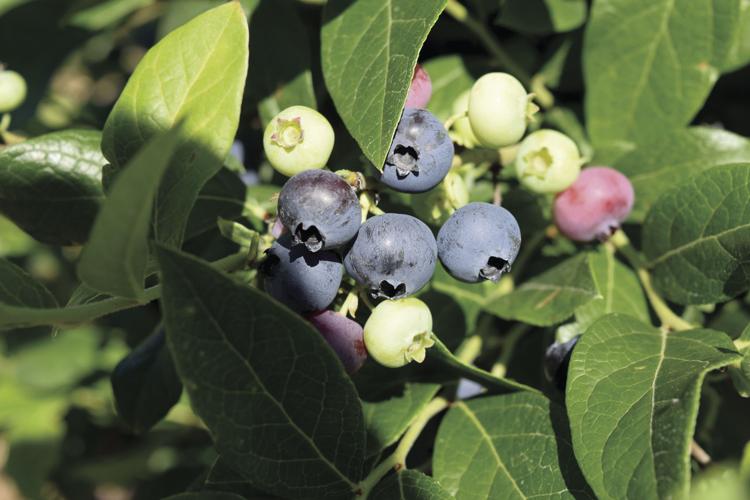 For four decades, the weather dictated decisions the couple made because frost kills the developing fruit, Nancy Bauer said. Year after year, long winters or sporadic, cold evenings had to be tracked closely so proper irrigation could be administered.
However, the determining factor to close down the farm operation after this season was not due to weather-related causes, yet a different call from nature. "In the end, the challenge was trying to keep going when our bodies said you need a rest. There was so much that we did by hand that couldn't be done with a tractor."
"I think for a while we went on our mental energy until our physical energy said, 'Whoa, you're not 40 anymore,'" Nancy Bauer said.
Nancy's parents and the Bauer's two sons were able to help out during the operation's formative years. Seasonal teen employees also played an integral role in supporting the crop maintenance and customer service during the harvesting season. Hiring teenagers was a no-brainer, since they had the free time, and because Bill and Nancy found employing teens a natural extension of their daily work as teachers.
"I think that one of the best accolades that customers gave me as they were leaving, and they'd say, 'Where do you get these teenagers? They are so polite and they are so patient,'" Bill Bauer said.
Managing a nearly 50-acre plot isn't exactly the definition of a hobby farm, but didn't become the Bauer's' only job until Nancy retired from her substitute teaching position in 2002 and Bill retired from his middle school teaching position in 2004.
CUSTOMER MEMORIES
The tireless work over the past four decades has not gone unnoticed, as several area residents responded to the Bauer's retirement post with gratitude, memories and other personal notes.
Here is a sampling of the nearly 300 comments on last month's Facebook announcement:
Bill Robinson wrote: Thank you for all you have done for the community! You were my first employer when I was 12 in 1986 where I picked weeds, helped with irrigation and carried customers crates to their cars. A few years later I got into the landscape supply business and went to school for horticulture. The past few years my mom and Aunt Patty Davis took my kids there to pick. I lived on Valley Forge and the patch was literally in my backyard. I have great memories living there watching you and your family riding your "roller" cross country skis up and down the street. Good luck to you and enjoy retirement."
Liz Jackman Doering wrote: "Wishing you all the best in retirement. Selfishly, I am heartbroken. We picked at Bauer's when Ellen Doering was 18 months old and Anne Doering was picking into a tiny sandbox bucket. We asked one of the staff then how kids got these super cool jobs and learned that you had to be in Mr. Bauer's 8th grade social studies class to have even a chance. How proud Annie was some 10 years later when she was invited for a summer's work. How thrilled Ellen was to be invited to help plant when she was only 12! For nearly 10 years, I struggled to schedule family vacations that wouldn't interfere with strawberries or corn! How grateful I was that they were busy working in such a wonderful environment. I often thought I should be paying you! You fed our family in so many ways, not just strawberries and corn but life experience and college essays and so many fabulous memories! Thank you from the bottom of my heart."
Audrina Cortez wrote: "Thank you for the opportunity to make memories I took my son when he was a toddler a few years ago not knowing that it was a pick-your-own berry farm and he sat in the field eating strawberries that he was picking. I was able to get pictures that I can share with him when he's older. Best of luck on your new endeavors."
The Minnesota Grown page also left a comment: "Thank you Nancy and Bill for over 40 years of local berry memories and support for the Minnesota Grown program since the very beginning! We wish you the best on the next chapter!"
RETIREMENT
Bill and Nancy said they are looking forward to spending more time with family and at their Hayward, Wisconsin cabin. Nancy Bauer said living closer to their grandchildren, their hobby of cross country skiing, and volunteering at ski races and other athletic events will keep them busy.
Eco-friendly practices have guided the Bauer's business decisions through the years, and the hope is that will continue with their land even once it is sold. This has included closely monitoring pesticide use, using solar power to produce electricity for the farm's needs, having a beekeeper maintain honey bee hives on the farm, and minimizing soil erosion and reducing water run-off.
Nancy Bauer said since the farm is in a residential area, more homes being developed on that land is "inevitable." The hope is some green space would be reserved or green energy homes would be built, she added.
Looking ahead to the next spring, Bill and Nancy urge their former customers to continue to shop fresh and local. In their Facebook announcement, they wrote, "We encourage you to search online for other growers via this website: minnesotagrown.com. You can search by location and by crop. You could also consider scheduling a mini vacation around pick your own farms located in more distant places."