Sisters through thick and think, trials and tribulations, joyful moments and getting married — all within the span of a year and a half. That's the Reardon sisters of Pierz.
    Despite the fact that their original plans didn't work out as they had planned, the three sisters celebrate life, new adventures and love, they said.
    Initially, the plan had been for Paige (Reardon) Millner, now living in Buckman, to get married first.
    Pierz Healy High School sweethearts, Paige recalls the night her husband, Tyler Millner, proposed. They had just returned home after attending a wedding, June 17, 2017. She was sitting on the couch when he out of the blue presented her with a ring and asked her if she wanted to marry him.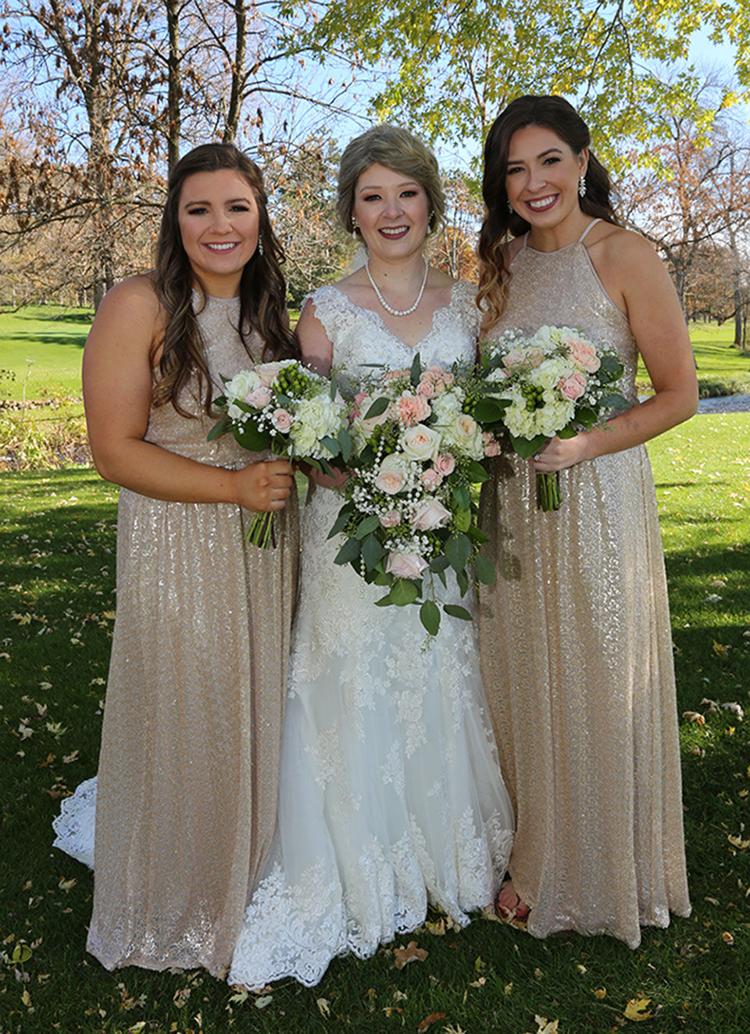 Paige said at first she had thought he was joking since he had said that he wouldn't propose to her until he had graduated from college.
    "He had the ring for four months and everybody knew he was going to propose. But he figured he better do it before I found out. He was trying to make it happen, but not knowing, I shot down every plan he made — five times," she said.
    Paige said since she studied a very intense program to become a dental assistant, she just figured she didn't have the time or energy to go.
    They planned to get married in the summer of 2018, but on Mother's Day, May 13, 2018, she was brought to the St. Cloud Hospital.
    "I was puking, was dizzy, was seeing double and had an extremely bad headache," she said.
    MRIs and cat scans revealed that Paige had a brain tumor and needed surgery. The tumor was later sent to the Mayo Clinic in Rochester for analysis and was determined to be cancerous.
    As a result, because of ongoing chemotherapy, the couple opted to wait another year to get married.
    They married Oct. 19, 2019 and hope to have two children one day. Paige froze 14 eggs before she went through chemotherapy as there is only a 14% chance of her getting pregnant naturally.
    If she is unable to get pregnant in vitro, her sisters, Claire (Reardon) Tresco or Taylor Reardon will act as a surrogate.
    "I am so glad and thankful that they are willing to do that for me. It means so much to me," she said.
    Claire, now living in Bowlus, was also planning her own wedding to Brandon Tresco, Sept. 21, 2018.
    Claire said Brandon had surprised her, March 10, 2018, by proposing to her at a family gathering.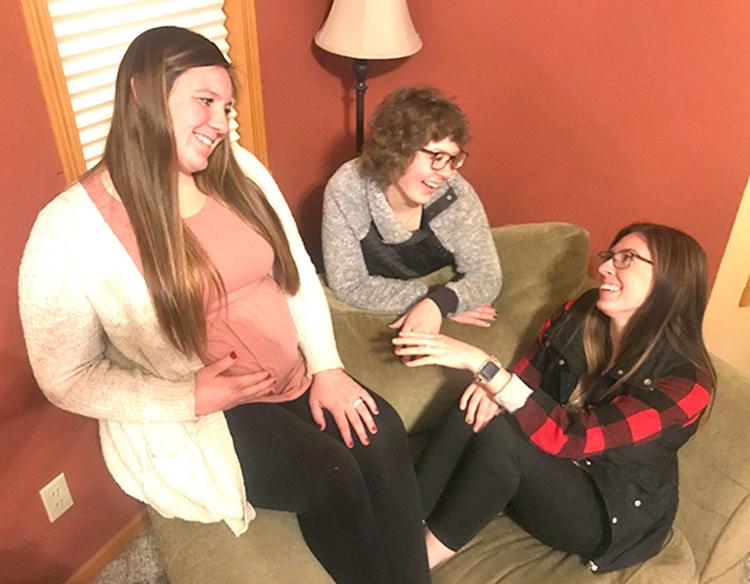 "I was so confused at first, but when he got down on one knee, there was no question about it," she said.
    Paige said Brandon had tied a love note around their dog Charlie's neck, lifted up the dog, read from the note and proposed.
    "I was shocked. I didn't know he was going to propose that day," she said.
    Today, they have a daughter, Paisley, 1, and another girl, Sophie Ann, on the way. The baby is due March 25.
    At this time, Taylor Reardon and her fiancé Dylan Kummet of Sartell are busy planning their wedding, June 27, 2020.
    Taylor said they plan to invite about 450 people. The wedding will be held at St. Michael's Catholic Church in Buckman and the reception at Pierz Ballroom in Pierz.
    Taylor said she will have her mom, Michelle Reardon, walk her down the aisle since their dad, Jim Reardon, died in 2012.
    "When I was a little girl I always pictured him walking me down the aisle, but both my sisters had mom walk them down the aisle, so I will do the same," she said.         The theme colors she picked for the event are navy blue and sage green with a rustic touch.        
    While the bridesmaids will be dressed in sage green dresses, the groomsmen will wear navy blue suits. Michelle will also wear a matching navy blue, but sparkly dress.
    Unlike her sisters, Taylor knew Dylan planned to propose. She found the insurance information on the ring when she was putting away clean clothes in his drawer, she said.
    Even so, Dylan was able to surprise her when he proposed to her at Gooseberry Falls, Feb. 23, 2019.
    "Our friends were at the top of the waterfall and we were at the bottom, so they were videotaping it all," she said.
    The ring is white gold with a large oval diamond in the center, surrounded by a halo of smaller diamonds, small triangles on the side diamonds about halfway along band.
    "It is beautiful. I'm obsessed with it. It's so me," she said.