In July, Shawn and Barb Flavin of Little Falls received news any parent would consider their worst nightmare — their son, Jack, was dead. He had died from an accidental drug overdose.
    "I said from day one that I don't want his death to be in vain, so if this can help one person, to bring awareness by sharing our story, we will," said Jack's sister Missy (Flavin) Anez.
    In an effort to bring awareness of opioid use and the disease of addiction, the Flavin family is sponsoring the "Change the Outcome" event, which will be held Tuesday, Nov. 19, at Cabin Fever, at 15331 183rd Street in Little Falls.
    Hors d'oeuvres will be served during social hour from 6:30 p.m. to 7 p.m. with a cash bar available on site.
    A documentary which highlights opioid use, the disease of addiction, warning signs, families and individuals who have been affected, successful recoveries and more will be shown at 7 p.m. with a panel discussion to follow.
Those who plan to attend are asked to RSVP by the end of day, Monday, Nov. 18 by either emailing Erin Foss, opioid program development and outreach coordinator at CHI St. Gabriel's Health, at ErinFoss@catholichealth.net or by calling (320) 631-7244.
    One thing Dr. Kurt DeVine with CHI St. Gabriel's Health in Little Falls strives for people to understand is that drug addiction can happen in any family regardless of socioeconomic factors.
    "Many think it won't be their family, but it can be. It can be anybody's family," he said.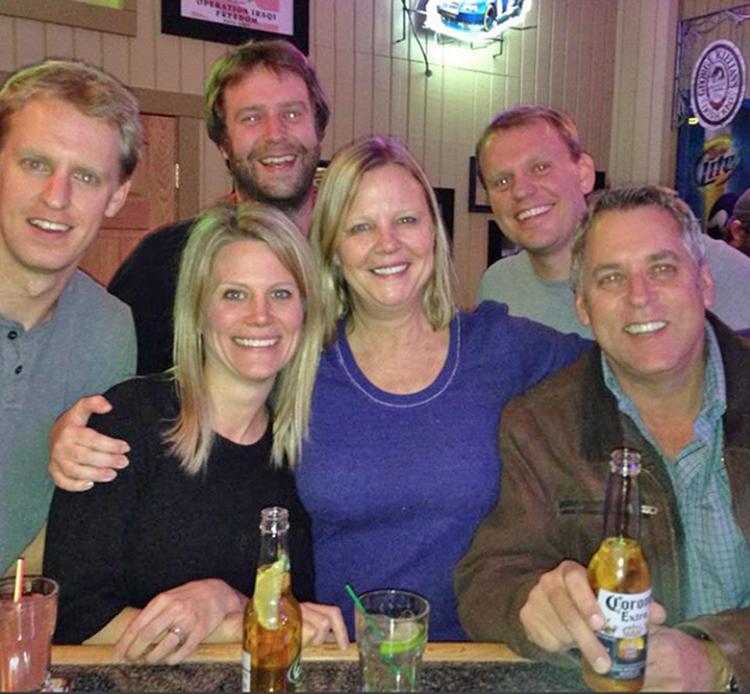 DeVine said many times when people think of drug addiction, they have a mental image of an individual who is using drugs under a bridge with no clear plan or purpose for the day. But reality paints a different picture as the majority of patients CHI St. Gabriel's Health is helping are working and leading seemingly normal lives.
    "They're coming in because they want help because they may be having trouble at work. We have teachers on medication, four nurses, we have doctors' kids, just about anybody," he said.
    But without help and as the addiction worsens, it eventually affects their family, work and social life, as well.
    Another misconception about the disease is that it only affects those who have underlying mental health issues.
    "That's not always it. In fact, less than half the time it is," DeVine said.
    Dr. Heather Bell with CHI St. Gabriel's Health said it isn't unusual for people to assume drug addicts make a choice when it comes to using. Because of the assumption, many don't consider it a disease.
    However, while individuals who use make the initial choice to use drugs, eventually it changes their brain's chemical makeup, Bell said.
    "At that point, they don't choose it. It chooses them and their brain has no control," she said.
    Bell said certain chemicals are released in the brain when a person feels good or happy. That feeling intensifies when the person starts to use certain drugs, which is the "high" many users seek and once the drugs wear off, the brain returns to normal.
    But over time after continuous use, the chemical makeup of that person's brain is altered so the level he or she experienced the "high" at, becomes the new normal range. What was considered their normal range before then becomes their low point.
    "Eventually the brain resets so you're not normally getting this high, you're just feeling normal. When you don't have the drug, you become depressed, you're down and you just want to feel normal. That's why it's so hard not to use," Bell said.
    The patients CHI St. Gabriel's Health help to recover from the disease are given medication to help stabilize them.
    "We use medication that helps the brain get back to the normal base, but yet won't give them a high. It gives the brain time to heal by itself," Bell said.
    Since drug addiction is considered to be a relapsing chronic disease, recovering addicts who quits are at risk of relapsing. It's just not simply a matter of quitting and never having to deal with it again. It is a daily battle where some days are easier than others.
    Anez said until she fully understood the disease, she used to wonder why her brother couldn't just get it together. It wasn't until she saw him after his last relapse she realized the grip the disease had on him and others.
    "I saw him so broken and saw how much he hated himself because he had used and it was such an eye-opening moment for me. He couldn't control it and it was heartbreaking," she said.     
    Shawn said Jack decided to seek help for his addiction more than three years ago. Although he had his struggles along the way, he had really turned over a new leaf, focused on the future, moved from the old neighborhood, was surrounded by positive people, spent more time with family and more.
    His girlfriend, Amanda Johnson, was also the light of his life.
    "The two of them had a very special relationship," Shawn said.
    Although Jack battled addiction, he is remembered for who he was and the impact he had on everyone he met.
    "His smile lit up the room. He loved everybody. If he met you for the first time, he'd hug you. That was Jack," Shawn said.
    Jack had a huge heart for people, filled to the brim with empathy. If someone spoke negatively about someone, he would defend that person, even if he or she had just wronged him, Anez said.
    "Jack was the kind of guy that if you had a bad day, he would ask you how you were doing, would try to make a joke so everyone would laugh. I think it made him feel better knowing it brought comfort to other people. He was hilarious and I always looked forward to seeing him because he was so funny," said Foss.
    "He was just an amazing, lovable guy," Anez said.
    Losing their son has been hard on the whole family. Mom Barb said there are no words that can truly describe how much  she misses him.
    "Loving him changed my life. It should come as no surprise that losing him has done the same," she said.
    Because of the devastating affects drug addiction has on families and loved ones, Barb pleads with people who are addicted to get help or those who are considering trying drugs to not go down that road.
    "Please, don't let a 20-minute high become a lifetime of agony for loved ones left behind," she said.
    If you or a loved one are struggling with the disease of opioid addiction, call Family Medical Center at (320) 631-7274 to speak directly with a member of the Controlled Substance Care Team.