When Terry Lehrke, now managing editor at the Morrison County Record, started working at the paper, then called the Rich Prairie Shopper, during her junior year at Pierz Healy High School, she never anticipated she'd remain in the newspaper industry more than 40 years later.
    "It's just that. I did it and life just worked out that I ended up staying in Pierz instead of leaving," she said.
    Another thing Lehrke never expected was to be named January Employee of the Month by the Little Falls Area Chamber of Commerce. In fact, when Nancy Berg with the Chamber came to the office and notified Lehrke of the recognition, she thought her co-workers were pranking her, she said. However, she realized quickly it was not a joke.
    Remembering the many features she has written in the past about other community members who were nominated for Employee of the Month, it dawned on her how they must have felt.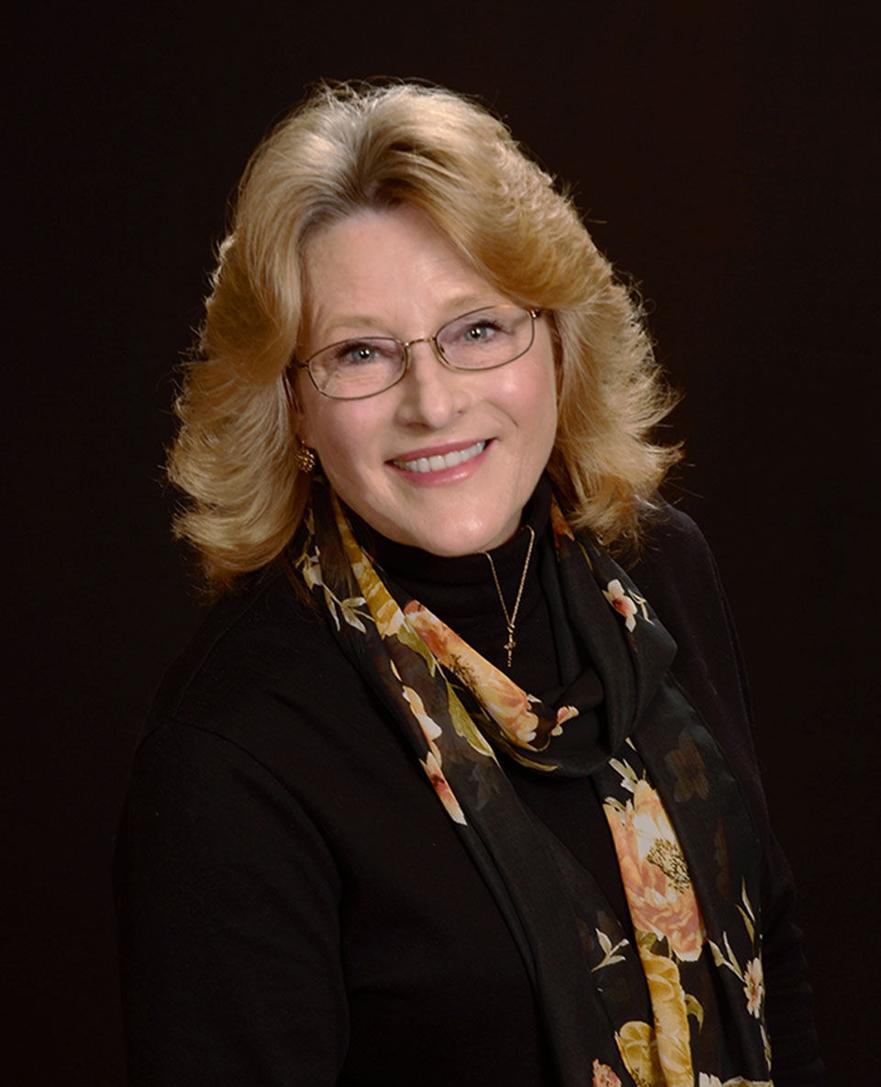 "When she was reading the nomination to me, I got kind of teary-eyed. I thought, this is how it feels when people describe it. It's really quite hard to describe. It touched my heart, especially when I could have picked out 10 other people standing there that deserved it more," she said.
    The anonymous nomination said, "Terry has worked in the newspaper industry for many decades and continues to deliver unbiased and accurate news to the community, while giving both sides of the story a chance to be heard. Although rarely, whenever she makes a mistake, she owns up to it and is quick to make it right. She is a great leader, leads by example, shows integrity and is truly someone to look up to. She is a joy to be around, interacts positively with people, both customers and co-workers, in a professional, but fun and caring way. Because she tends to let other people shine, whether it is through writing a story about them or positively teaching and inspiring those she oversees as an editor, many people may not know the enormous hard work, the genuine heart she puts in and the difference she makes in the community each and every day."
    While Lehrke is appreciative of the kind words and is very humbled to have been nominated, she is quick to point out that it is a team effort at the Record that gets the paper out to the community each week.
    "Here at the Record, everything is teamwork. Nothing gets done if we don't all work together. Many of the people here pour their hearts and souls into this thing. They want to get things right, work hard and they help each other. It doesn't work unless we all work, from the person placing an ad or sharing their story with us to the person delivering the paper, the final product," she said.
    The nomination also said, "Besides being a great leader, Terry is an amazing person whose good deeds are often done in secret without expecting any kind of recognition. Throughout her career at the Morrison County Record and in her personal life, she has gone above and beyond to help those in need. Many times it's done by simply paying attention to the people around her."
    The nomination mentions two examples of when she helped people by simply paying attention. One morning when she was at Coborn's in Little Falls, she noticed a gentleman in a wheelchair who appeared to be seizing. She asked him if he was OK to which he answered that he wasn't. Lehrke called 911 and waited with him until law enforcement officers and the ambulance arrived.
    "I think most people would have done that," she said.
    In another instance, an older gentleman with dementia stopped by the Record. He had driven from Wisconsin and was looking for an old friend he knew from high school.
    "He was such a nice gentleman. I just started talking with him and realized that some things he said were off," she said.
    Recognizing the signs of dementia and knowing from her interactions with her husband's mother who had dementia, she let him talk without correcting or telling him he was wrong.
    Law enforcement was also called for a welfare check on the man and Lehrke snapped a photo of his license plate in case he left before law enforcement arrived.
    "I just took him back to my office and just chatted with him, let him talk about his history and memories. I just listened and we found his friend, made a phone call to her and she agreed she would like to see him. When they came, the officers were so nice and started to talk with him, brought him out front and heard he had been reported missing by his daughter," she said.
    As a result, the man was reunited with his family.
    Although the visit with the gentleman was long and had disrupted her work, taking the time was a given to Lehrke.
    "That was just talking to someone. Nothing extraordinary," she said.
    That Lehrke is deserving of the Employee of the Month recognition is a no-brainer to her supervisor, Keith Anderson, director of News at Adams Publishing Group East Central Minnesota (APG/ECM).
    "Not only because she is such an exceptional employee herself, but because of her commitment to the community and all the residents of the area," he said.
    Anderson said Lehrke demonstrates her care and appreciation of the area through her reporting and numerous interactions with the public.
    "She is always thoughtful, kind and makes every attempt to be fair to all people she encounters. In addition, she is just a delightful person with a big heart. There are certainly many people deserving of this award and Terry would be the first to suggest that there are others who are more deserving. And that's exactly why she is such a good choice," Anderson said.
    While many know Lehrke as the managing editor, she has had many careers at the company. Her career began when she was new in Pierz and then-owner of the Shopper, Carol Hoheisel, contacted the school and asked for a student who was willing to work at the paper. Lehrke was hired.
    Lehrke's job changed over the years as the Shopper became the Record. As new technology was introduced, the Record became a newspaper instead of a shopper and eventually the legal newspaper of the county.
    In the 1990s, Lehrke tried her hand at sales at the paper. That portion of the career was cut short when she battled breast cancer in 1996. When she returned to work, General Manager/Editor Bob Wright asked her to learn about the internet and to build the Record's website.
    Every new job became a learning experience and every one has been on the job training.
    "You learn and do it and you do it this week, because the paper needs to get out every week. No matter what the issue is, it has to get out," she said.
    Thinking she needed a change, Lehrke left the Record in 2004, looking for something new. Missing her friends and the life she knew in the newspaper industry, she applied for a reporter position in 2005.
    "I thought, 'I can do that,'" she said.
    By that time, the Record had been purchased by ECM Publishers Inc. and she was interviewed by General Manager Bob Cole and Editor Joyce Moran.
    Looking back at her experience of working as a reporter, Lehrke said she really enjoyed hearing people's stories. She was also always amazed that people were willing to share. Not only because she was a stranger to them, but also because sometimes the stories weren't all that comfortable.
    In 2007, Tom West was hired as general manager/editor of the Record. About a year later, Moran retired and West encouraged Lehrke to apply for the editor position, which she did.
    ECM Publishers Inc., including the Record, was purchased by Adams Publishing Group in 2016. Lehrke continued to work as an editor and when West retired, she was later promoted to managing editor. She oversees the editorial department of the Record and also edits for the Dairyland Peach in Sauk Centre.
    When she isn't working, Lehrke enjoys spending time with her husband, Mike and her children, Phillip, Tom (wife, Stacie), Jessica and Lexie, and visiting her mom, Evelyn Dahmen. She also likes reading, spending time with their dog and cat, crocheting and helping Mike with gardening and canning.
    Lehrke is also a member of Our Lady of Lourdes Catholic Church, where she serves as a lector and is a member of the Parish Council.
    As Employee of the Month, Lehrke received gift certificates from Fresh Hair Professionals, Heartland Tire, Papa Murphy's, Subway, Vacuum Cleaner Outlet and Service Center and West Side Liquor.