A lifetime of memories, laughter, strong values and kindness shown like no other. That is what Frances "Fran" Koetter of Swanville leaves behind.
    "She was very kind to everyone and very generous. She was willing to help anyone with anything," said her daughter, Amanda (Koetter) Notsch of Sobieski.
    Fran died, Sunday, May 3, after a long battle with Parkinson's Disease and later, also Lewy Body Dementia.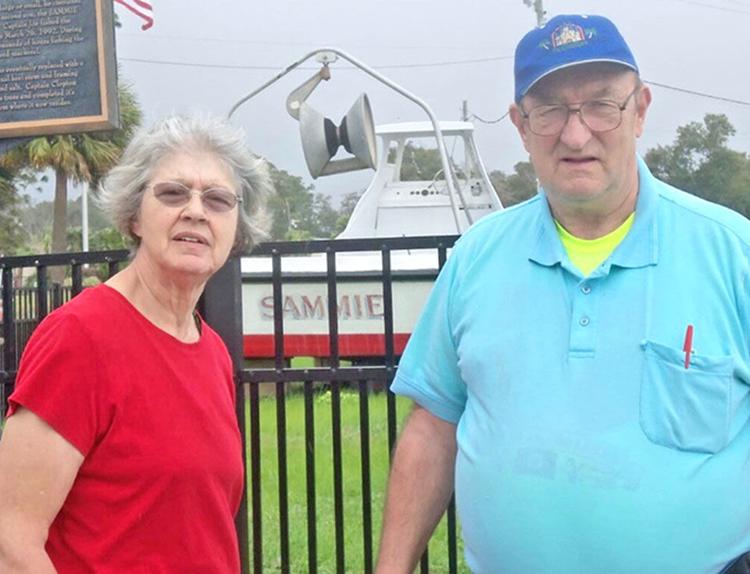 Fran's story began Oct. 11, 1945, when she was born to Arnold and Edith (Wolf) Kimman of Pierz. Growing up on a farm, she learned the value of hard work, raising crops and caring for animals.
    "They also had a couple of riding horses on the farm she liked to ride," said her husband, Robert "Bob" Koetter.
    Shortly after Fran graduated from Father Pierz Memorial High School in 1963, her dad died suddenly. She stayed on the farm and helped her mom with chores. When Edith quit farming, Fran started working at Munsingwear in Little Falls.
    Bob said not long after Fran's dad had died, her mother was diagnosed with cancer and later died, too.
    "Fran indeed had her share of heartbreaks before she was even 21," Bob said.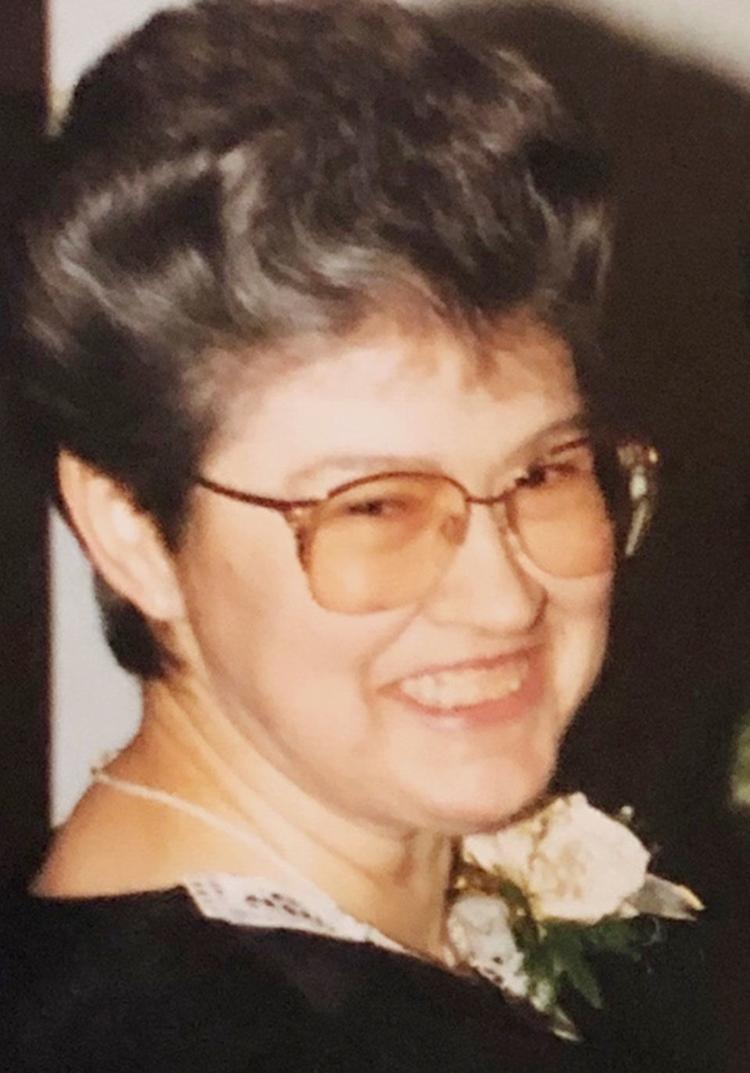 The first time Bob saw Fran was at a wedding dance at the Falls Ballroom in Little Falls in 1966. He had just returned from serving in the United States Army in Vietnam.
    "They had a dance there every Friday and guys and girls went there to have a good time and to have a beer or two," he said.
     Bob said when he spotted her she was sitting in a booth with her sister.
    "I saw this good looking girl sitting there and wanted to have the courage to ask her for a dance and she accepted," he said.
    After they dated for about a year and a half, the couple married Nov. 4, 1967, at St. John's Church in Lastrup. Afterward, they purchased and moved to a 40-acre hobby farm in rural Swanville where they raised cattle, hogs, chickens and other animals.
    In addition, while she stayed home and cared for their six children, William, Jerome, David, Sandra, Paul and Amanda, he was a route salesman. Selling and delivering various items, such as tobacco, chips and candy, to different retailers in the Swanville and Little Falls areas, often meant long days for him.
    Bob said that after about 12 years of being a route salesman and away from the family, he and Fran decided it was time for a different adventure closer to home.
    At first, they considered purchasing a grocery store in Pillager that was for sale. But unable to find financing without selling their own house and farm, the pickings were slim and it seemed like their idea would only remain a dream, he said.
    Bob recalls the time he bumped into Robert Holig, the local banker. When Holig told him he wanted to see him in his office, Bob said he wasn't sure what to make of it.
    "I thought maybe he wanted to give me a job or something. I didn't know," he said.
    Bob said that when he saw Holig at the bank the following week, Holig said he wanted him to buy the grocery store in town. With financing available, Bob and Fran purchased the store in 1980 and named it, "Bob and Fran's Grocery."
    "When we first bought the store, she was very shy, but that changed after a week," he said.
    While Bob mostly managed the store on the customer front, Fran also took care of the bookkeeping. She also printed the weekly grocery ad and let Bob include various local news as well as some comical articles.
    Being involved in the store, in the community, in St. John's Christian Mothers and in the American Auxiliary, she touched many hearts with her kind and caring spirit.
    "She was very easy to love and get along with," Bob said.
    Fran was also a very devout Catholic, was a member of St. John's Catholic Church in Swanville and prayed the Rosary continuously.
    "She had a very strong faith, was very religious," Amanda said.
    As she liked to travel, Fran visited several different shrines across the United States. One of her most memorable trips was to Lourdes in France when she visited friends, Bob said. The two also made it to Las Vegas a few times every other, two years or so. Going with Bob on fishing trips was another highlight.
    In 2002, Fran was diagnosed with Parkinson's Disease, a disorder of the central nervous system, which affects the person's ability to move.
    "She got really depressed for a long time and it was also for us because we didn't know what to expect. I had only known one other person with Parkinson's and he had it really bad, so we were scared," said daughter Sandra (Koetter) Primus.
    Although Fran suffered from Parkinson's, Sandra said she was able to be present for the preparation and birth of her grandchild, Kaleb, now 16.
    "She helped me get the baby room together, came and babysat when she still could drive. She came and had to be a part of his life," Sandra said.
    As the disease progressed and her movements slowed down significantly, Fran eventually gave up trying to work. Different people helped care for her over the years, including Kaleb and his brother, Sammy. In hindsight, Sandra realized that the roles were reversed. Just as she had once cared for her grandchildren, they cared for her in the latter years.
    "The boys helped grandpa take care of her," she said.
    The chihuahua, Buster, also kept her company day and night and was usually found snoozing away on her lap.
    In 2007, Sandra purchased the store from her parents and continues to run Bob and Fran's Grocery. Although more than a decade has gone since then, Fran's legacy lives on.
    "Everyone knew her. Everyone's been telling me that she was one of the most kind and beautiful persons they have met in this town," she said.
    Fran was cared for at their home in Swanville with Bob as her main caregiver. In the latter years, she also developed Lewy Body Dementia, a degenerative dementia that drastically affects the person's ability to move, think, sleep and speak clearly. Performing basic tasks also becomes difficult.
    After Bob suffered from a stroke in November 2019 and caring for Fran became all the more difficult, the decision was made for her to transition into a nursing home, the Lake Hills Elderly Care in Cushing. She took it well, Bob said.
    The Parkinson's and Lewy Body Dementia diseases eventually took their toll on Fran. Talking with her became difficult as she was unable to carry on a conversation. Her speech was mumbled.
    "It was hard on us, but we got used to it at the end. We just accepted it. Our whole family had to suffer through this," Bob said.
    Due to COVID-19 related restrictions on large gatherings, they were only able to have a small graveside burial. Once restrictions have lifted, the family plans to hold a celebration of life.
    Looking back at the life Fran led, the people whose lives she touched, are reminded of how she impacted them.
    Sandra said her mom taught her to show kindness to everybody, no matter who they are and to be honest. She also taught her that as a store owner, it is impossible to please everyone all the time and not everyone will like her.
    "I miss everything about her. Her smile, her being here," she said.
    Her son, Paul Koetter, who followed his parents into the grocery industry and owns Paul & Kathy's Supermarket in Upsala with his wife, remembers his mom's kindness and caring heart. She taught him to be polite, caring and to work hard to achieve what is needed, he said.
    "She was always such a happy person and enjoyed visiting others," he said.
    One of things he will miss the most about her is that she won't be able to spend time with her grandchildren, Eric, RaeAnn, Gavin and Madalyn.
    "She was always so loving and attentive to people. She was a wonderful person," said Amanda.     
    As Amanda and her two young children, Alice and Landon, visited Fran frequently, some of her most treasured memories are Landon sitting on her lap, hugging her and feeding her cookies.
    "She is missed. She was a wonderful mother," she said.
    Although Fran was at the nursing home the last few months, Bob said her presence in their home in Swanville is still felt. She is missed every day.
    Those who want to send cards of condolence may mail them to: Bob Koetter, PO Box 284, Swanville, MN 56382.