Sobieski was one of three Victory League teams that was able to end their victories in seven innings over the weekend.
The Skis shutout the Royalton Riverdogs, 14-0, Sunday, June 2 for their fifth win of the season.
Collin Eckman hit two home runs. Jake Kapphahn and Tyler Jendro also went deep in the victory. Jendro earned the win, pitching five innings, allowing just one hit and striking out eight.
The Ft. Ripley Rebels also earned a seven inning victory, Sunday. They beat St. Wendel in a non-division matchup, 16-1.
Zach Heidmann went 3-for-3 with two runs and three RBIs to help the Rebels to victory.
Finally, the Randall Cubs were able to end the Pierz Brewers' day early in an 11-1 win in seven innings, Saturday, June 1.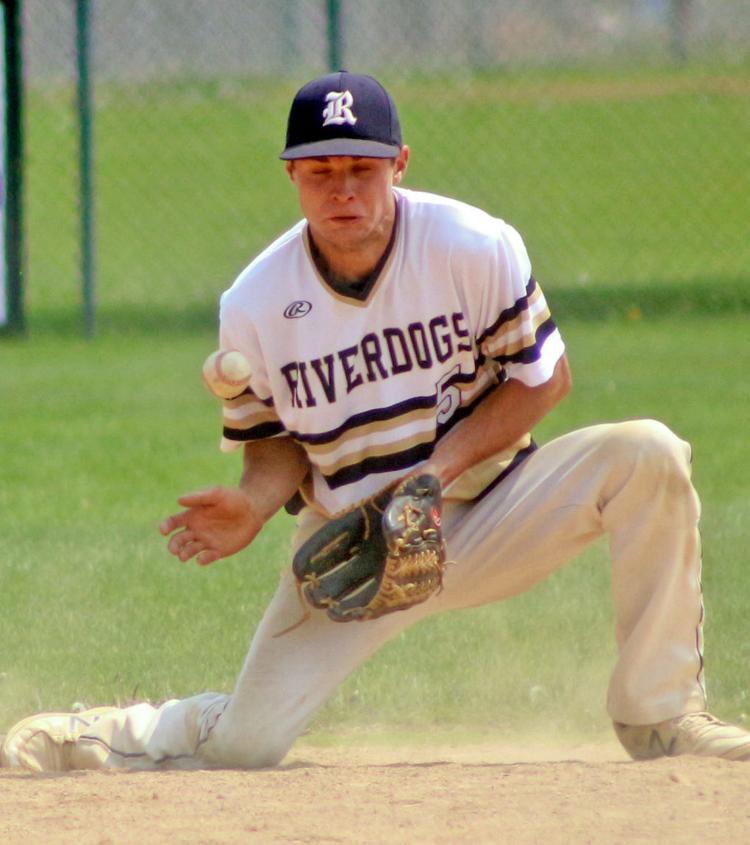 Caleb Strack reached base all five times, including three hits. He scored twice and drove in three runs in the Cubs' win. Cody Meyer earned the win with six strong innings.
Maverick Kowalczyk had two hits for the Brewers in the loss.
Ft. Ripley and the Pierz Lakers both remained undefeated over the weekend.
The Rebels' second win of the weekend was an 8-3 win over the Freeport Black Sox, Friday, May 31.
Brian Skluzacek had two hits including a triple, scored three times and had two RBIs in the win.
The Lakers' win was a narrow, 6-5 victory over the Swanville Swans, Sunday, June 2.
Pierz scored the winning run on a Peter Herman infield single in the seventh, and Chad Weiss struck out five in three hitless innings of relief to get the save in the Lakers' fifth win of the year.
An upset also highlighted the week, as the Pierz Bulldogs took down the Randall Cubs, 7-4, Sunday.
The Bulldogs scored six times in the fourth inning to run out to a big lead, and held on to win.
Craig Luberts had three hits, scored and drove in a run for the Bulldogs.
Meyer was 2-for-4 with an RBI double and a d run in the loss for the Cubs.
Finally, the Flensburg Falcons earned their first win of the year, beating the Pierz Brewers, 5-2, Saturday, June 1.
Ike Thoma went the distance for the Falcons, and led their offense with three hits, a stolen base and an RBI.
The Brewers were led by a two-hit night from veteran Eric Boser.