How anyone can intentionally abuse, neglect or financially abuse an elderly man or woman is something Heather Kasper-Maine, licensed social worker at Pierz Villa, will never understand.
    "It makes me sick to my stomach that someone would take advantage of someone so vulnerable," she said.
    Maine said since she grew up with her grandparents, she holds the elderly especially close to her heart.
    In an effort to raise awareness of elder abuse, Maine and Pierz Villa Administrator Kim Rocheleau are hosting a free community event in conjunction with World Elderly Abuse Awareness Day, Wednesday, June 12, from 10 a.m. to 3 p.m. at Pierz Villa, 119 Faust Street, in Pierz.
    At 11 a.m., Morrison County Attorney Brian Middendorf will speak about elder abuse in relation to financial exploitation.
    After breaking for lunch at noon (lunch is available for purchase on site), Senior Financial Fraud Ombudsman Martin Fleischhacker with the Minnesota Department of Commerce will discuss elder abuse in relation to scams, at 1 p.m.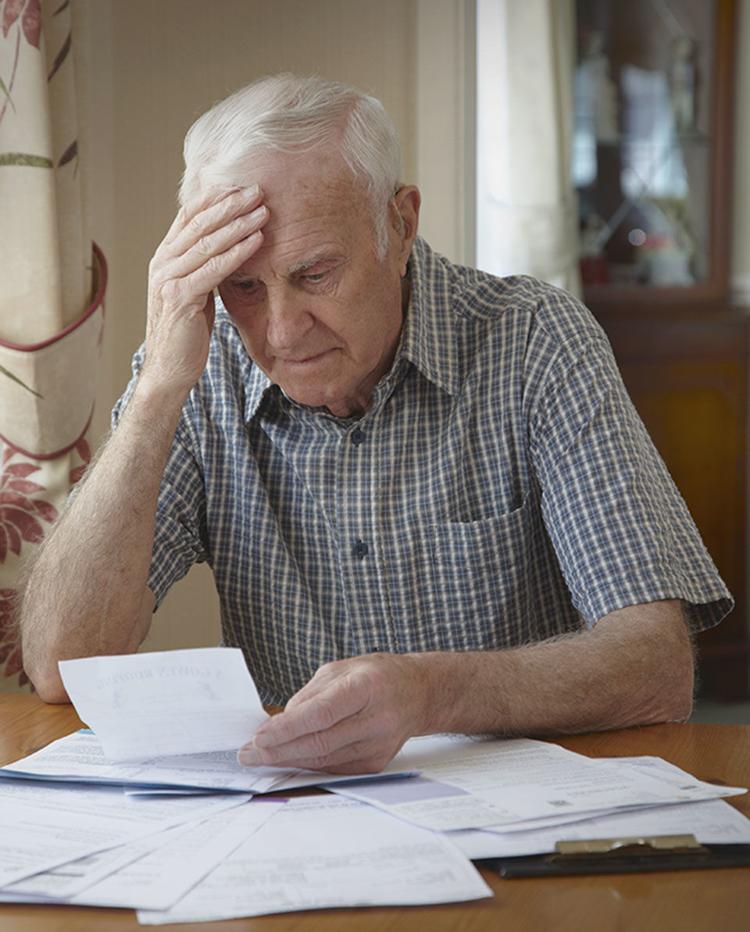 Visitors will have the opportunity to ask questions after each presentation.
    Several vendors, such as representatives of home care and hospice providers, assisted living, the Morrison County Services Adult Protection team, the Central Minnesota Council on Aging and more, will be on site to provide a variety of information and to answer any questions visitors may have.
    Maine said elderly abuse is often done subtly and as a result, the exploited individual may not realize what is happening.
    Other times the abuse, neglect or exploitation is done by a caregiver or a family member. As a result, the elderly may feel embarrassed or may fear they'll lose their independence.
    "The most vulnerable people are those who don't have services at home or no one checking in on them. If they don't have someone coming to their home, there isn't anyone they can easily report to," Maine said.
    The same concept is applied to scams that are done by phone, email or mail. Sometimes the individual may be so excited about supposedly winning a contest or lottery, they don't realize it is a scam. Even family members can sometimes get caught up in the moment, Maine said.
    "I have residents coming into the office with mail, asking me if it is real," she said.
    Maine recalls one individual who received a check for $8,000. If she had deposited the money into her bank account, the scam artist would have had access to her bank information, Maine said.
    "Luckily she brought it to me and I could see the return address on the outside of the envelope didn't match up with the one on the check," she said.
    After digging into the incident, Maine said it had turned out to be a Publisher's Clearing House scam. She also had to convince the woman's family that it was indeed a scam.
    She encourages those who aren't quite sure about mail or a call they received to just talk to someone about it before they take action.
    "Anyone can get scammed. The scammers are really good at what they do. They know every little trick," she said.
    As some elderly individuals may not have access to someone the feel they can talk to about a potential scam, Maine suggests they call the SeniorLinkAge Line at 1 (800) 333-2433.
    Once an individual contacts the SeniorLinkAge Line, he or she will be connected with a consumer advocate who can answer questions regarding their specific situation.
    "It's a great asset to find resources in the community and to just ask questions to if you're not sure about something," Maine said.
    Sometimes it can be a fine line between financial exploitation and a gift. Maine said that striking up a casual conversation with the elderly can give more insight into a situation.
    "It could be someone buying groceries worth hundreds of dollars every week," she said.
    Other warning signs of possible financial exploitation are elderly writing out checks to pay someone else's bills, someone bringing them to the bank to withdraw large sums of money or even using their debit or credit cards without permission.
    "It's about taking advantage of their situation. Loaning money from them, even when people intend to pay them back, is still considered exploitation," Maine said.
    Sometimes the abuse of elderly is physical, emotional or verbal abuse or as personal exploitation, she said.
    Other times abuse occurs through neglect by not providing the individual with food, clothing, medical care, medicine and not caring for them properly.
    "They may not be buying their loved one the medicine they need because they want to use it themselves or sell it," Maine said.
    When it comes to elderly individuals falling victim to abuse, neglect or financial exploitation, Maine said it affects people in all aspects of life.
    "Elder abuse is not a class thing. It can happen to anybody," she said.
    Maine said she hopes to see many people from the community attend their awareness event.
    "Just show up. It's free to attend for the community. We want everybody and anybody to come," she said.