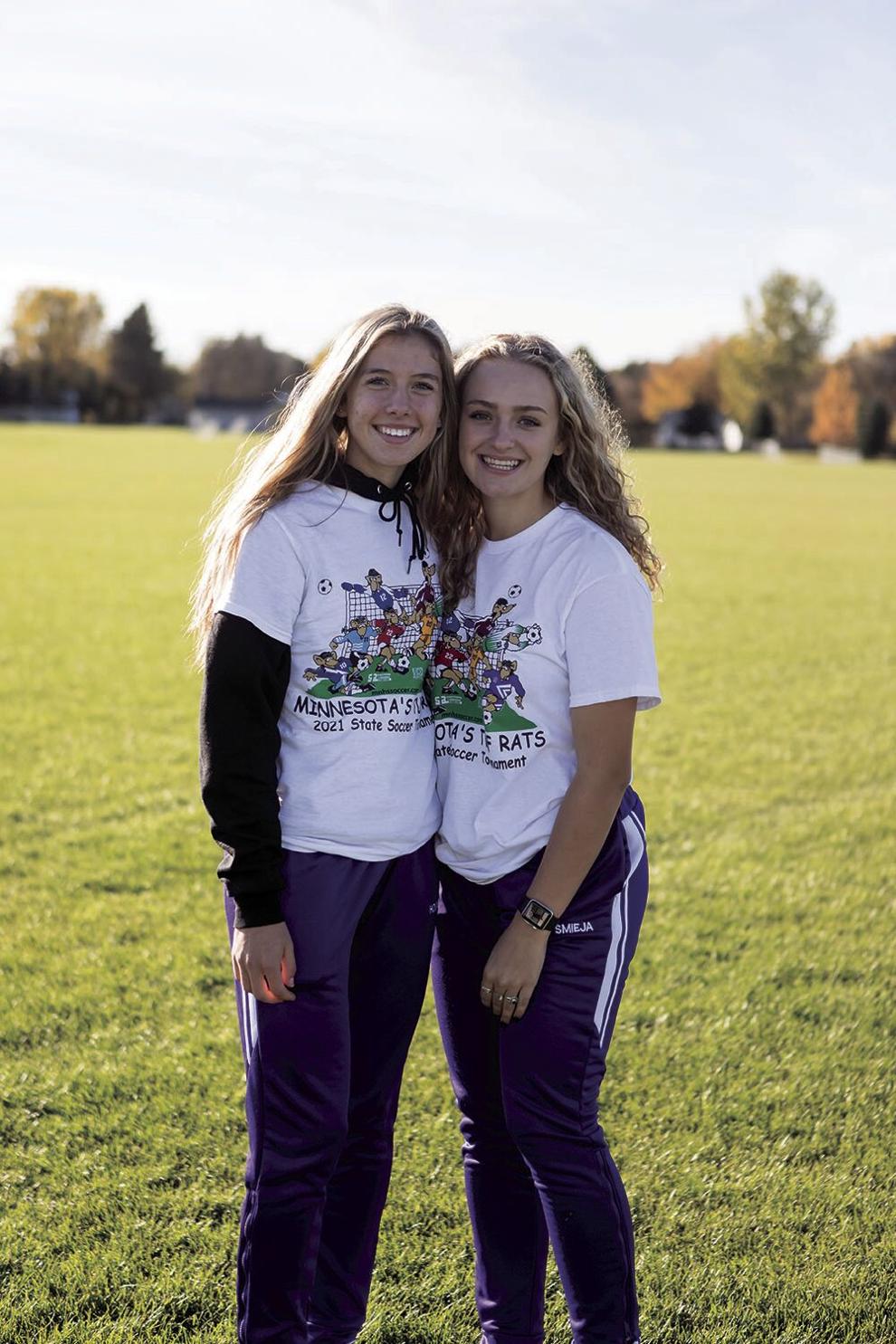 The Little Falls Flyers girls soccer team finished with an overall record of 14-4-1 for the 2021 season.
The girls had an outstanding year recording 71 goals, 58 assists, 129 total points and made it to the 8AA Section semifinals game for the first time in program history.
Senior team captain Mikayla Houdek led the charge this season with 36 goals and was the catalyst for the Flyers all season long.
Houdek was the first Flyer ever selected as All-State player of the year in 2021.
Houdek was consistently the best goal scorer on the field this season. She will be hard to replace as she has been playing with this team since 8th grade and has always been a prime scorer throughout her career at Little Falls.
The other Flyer who was selected as an All-State player of the year was senior team captain Ellie Smieja.
There were a lot of exciting wins for the girls this season including two big defeats over St. Cloud Cathedral, a season goal that was meet by the team.
"That was something we had as one of our team goals this year was to beat Cathedral twice and we did that which we were all excited about," said Head Coach Scott Orians.
Along with the Cathedral games, another signature fine for the girls this year was the East Grand Forks game in the Section 8AA semifinals.
The East Grand Forks game I think was the win that meant the most to this team, because it was a three hour and something bus ride and we did something that no other team here accomplished."
"My favorite memory this year was the East Grand Forks game, after we scored the two goals to get ahead it was just crazy and happy to see how excited everyone was and it was a special moment for the team, so that was probably my favorite," said Houdek.
"Mine I would say would be at the beginning of the season, I think we played really well together and we had a lot of wins, and we were just trying to get better after each game," said Smieja.
"We try and motivate the younger players to do the same drills as we're doing and try to get them to do more so were all equal as one team," said Smieja.
"I think the best part of my career has been just all the accomplishments I had this year like how many goals I scored, assists and just the career points and stuff," said Houdek.
"The best part I would say was my junior and senior year they were my favorite years, I think my junior year we had a very good season," said Smieja.
"Definitely the girls, they're all my best friends, that's what I'll miss most about playing here," said Smieja.
When asked if the girls had any plans at playing at the next level anywhere in college or semi-pro, Smieja smiling responded,
"No way, I want to study engineering biomedical engineering hopefully."
"Maybe I'm looking into it but I'm not sure about whether or not I want to, I'm thinking I want to study finance," said Houdek.