Royalton sisters show llamas virtually
   Showing llamas this year was done differently from what sisters Marizza and Mickaila Lenz of Royalton are used to. Due to state regulations amidst COVID, the shows were held virtually. Members of the Minden 4-H Club, they usually show at Benton County Fair.
    "I personally hated showing virtually because I have never been one to like the technology aspect of it. I'd rather be in person where the judge can talk to you directly instead of just writing something out and meeting on a Zoom call," Mickaila said.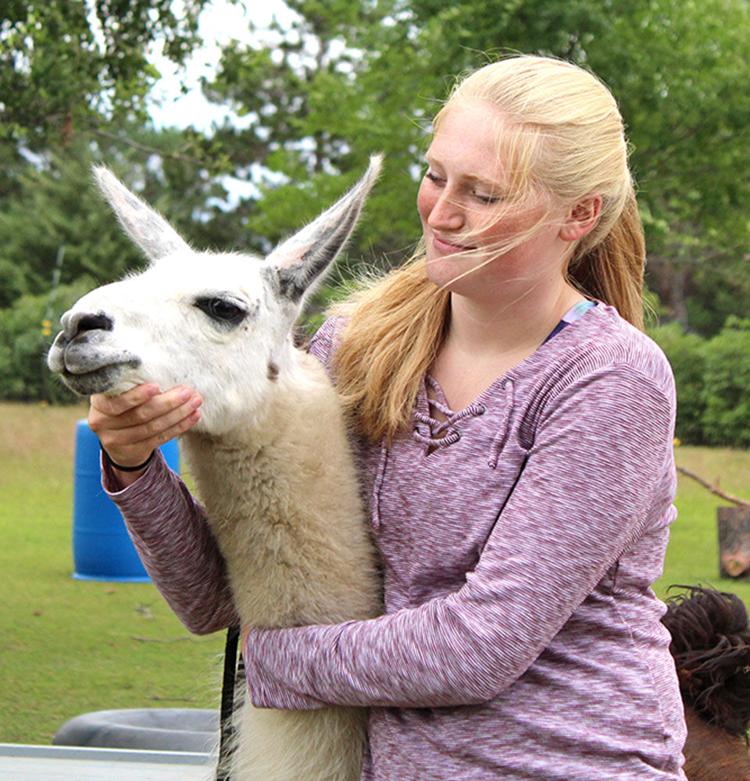 Another aspect Mickaila likes about showing in person is that the animal and handler are judged on their first attempt. Since the contestants sent in videos of themselves showing their animals, it gave contestants the chance to redo a lot of their videos until they were essentially perfect, she said.
    "In person you just never know what will happen and that's what makes it a lot more fun," she said.
    The most challenging part for Mickaila wasn't to get her llama, Aspen, to perform what she asked of him. Rather it was to get the technology to work for her.
    "It took me quite a while. It took me about 10 times on my first try to figure out how to get the camera positioned. Then, once we got a good video that had everything in it, it got deleted by accident," she said.
    When she finally had the video done, she ran into trouble uploading it. She had to seek help from her uncle, Mickaila said.
    The pressure when showing and wanting to do well felt different, as well.
    "There is always a lot of pressure before you do anything. In person, you only have that pressure once. Once you have showed, that pressure is off. With videos, you always have to try to get better every time you retake a video," she said.
    "Of course, when you keep doing it over and over again, the animals get frustrated, too," Marizza said.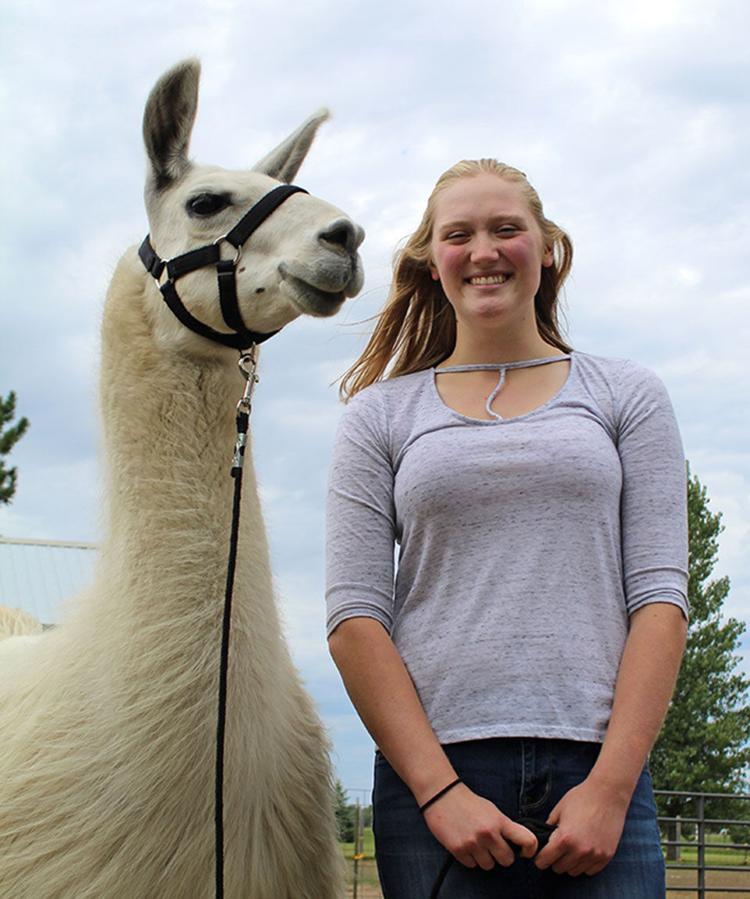 The sisters showed their llamas in llama showmanship and in llama obstacle classes. They submitted the videos by the July 15 deadline and didn't find out how they did until the beginning of August. Aspen won champion in both classes with Marizza's llama, Snickers, being named reserve champion.
    "I didn't expect to do that well," Mickaila said.
    Getting their llamas to where they are today is the result of their hard work, persistence and dedication to their animals.
    Aspen was bought at an auction about two years ago without having any experience of being handled. Since then, Mickaila has worked with him on wearing a halter, being led, loading easily onto the trailer and facing different obstacles they encounter during the obstacle class.
    "Now he just goes onto the trailer himself. He self-loads," she said.
    Marizza has had Snickers less than a year, and like Mickaila and Aspen, they are very close. In order for llamas to perform well, there has to be a trust built between the llama and the handler.     They are also continually getting them used to being touched.
    Marizza and Mickaila usually train their llamas together. They are very grateful to their Grandpa Dennis Wahl of St. Cloud, as he built the obstacles they train on.
    There are many things they love about their llamas. They each have a unique personality.
    Mickaila said Aspen can be moody at times in a cute way. One way he displays it is by pinning his ears backward and looking kind of grumpy.
    Since Marizza and Mickaila started working with llamas, they have learned a lot about llamas. Generally, they are very curious and want to sniff things. However, Aspen has a tendency of scaring young children when he sniffs the top of their heads when they walk by at the fair.
    "They probably just think they are going to get bitten and parents are concerned, so you have to explain to them that he is just sniffing," Mickaila said.
    Aspen also has a habit of stealing food, such as cheese curds and fries, he can get a hold of from those who walks by if they get a little too close.
    Marizza said llamas usually determine whether they like or don't like something or someone by sniffing. They will also make a sound if they don't like the scent of something.
    "Many are scared that they will spit at you, but they won't unless they are scared or really frustrated with you. They will give you 20-30 different warnings that they are about to spit," she said.
    Some of those warnings include stomping their back feet, making different noises, pinning their ears back and more.
    "The only time they really kick or spit is when they get extremely frustrated with people or at each other," Marizza said.
    Besides showing llamas, the sisters also show dogs, miniature horses and chickens. However, this year, they opted not to show the dogs and the horses as they didn't receive the information until about a week before the deadline to turn in the videos.
    "It would have only given us like a week to work on it, which wasn't a whole lot of time, so we decided not to do it this year," Marizza said.
    Normally, Marizza shows her dog, Ash, and Mickaila, her dog, Willow, in agility, rally and obedience. They are both Shetland sheep dogs.
    Mickaila's chickens also earned a few desirable placements. She was named grand champion in poultry chicken egg production, pen of brown egg layers and in market pen. She was also named reserve grand champion in poultry chickens breeding pen.
    Marizza and Mickaila have been involved in 4-H since their early elementary school years. What drew them to 4-H was the involvement of their mom, Missy. She's been the head dog instructor for Benton County for 18 years.
    Besides the fun of working hard and accomplishing a variety of goals for 4-H, the sisters enjoy meeting new people and learning new things.
    When they are not training their animals, Marizza and Mickaila enjoy spending time with friends and family. Marizza also likes to draw a variety of sketches while Mickaila opts for going fishing.