One teacher. That is all it took for the recently retired Royalton High School art teacher Carl Halverson to finish his college education at Bemidji State University in 1979. The instructor's name was Keith Malmquist and he taught graphic design.
    "He kept me there. He gave me a reason to want to go there. I don't know if I would have graduated if I wouldn't have had that connection," Halverson said.
    What drew Halverson to Malmquist was how he treated and spoke with the students. It made them feel like they mattered and inspired them to be the best they could.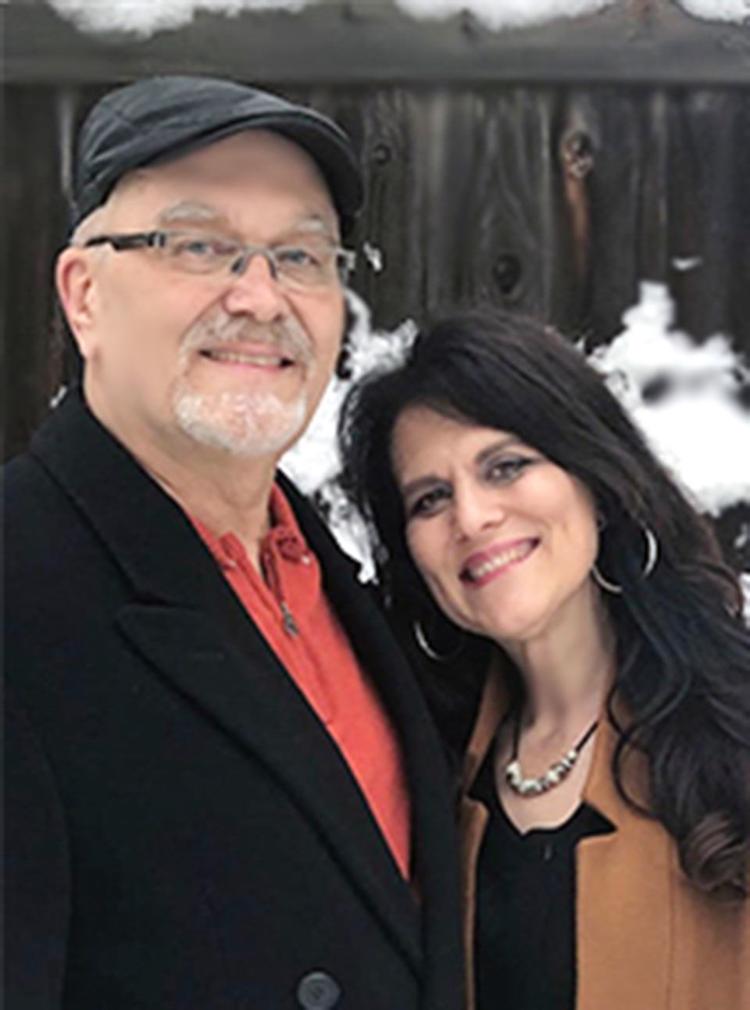 "He was by far the best teacher I ever knew. He inspired me to go into teaching. The connection he had with students was amazing," he said.
    It was with that same style that Halverson, who was often referred to as "H" by his students, taught grades 6-12 at Royalton High School for 38 years. One of his favorite quotes summarizes it all, he said — "Kids don't care what you know until they know you care."
    "You don't become a teacher because you love the subject matter. You should go into teaching because you love kids and then the subject matter should be second," he said.
    Over the years, Halverson's approach of genuinely caring for his students, listening to them and allowing his classroom to be, in a sense, somewhat of sanctuary to many, has touched and left unforgettable impressions on many hearts.
    "H instantly grabbed hold of my interest in art. He had an incredible talent for inspiring creativity. With classic rock cranked up on the radio and just one or two of his ridiculously witty encouraging comments, H could take an unproductive attitude and turn it in to a literal masterpiece. The truly remarkable thing is that he had the ability to inspire those masterpieces out of every one of his students," said Zach Fussy, a 2009 Royalton High School graduate.
    One of Fussy's favorite memories is when he was a part of Halverson's yearbook editing team and in which Halverson's teaching style and mentoring influenced Fussy the greatest.
    Besides teaching the students art remarkably well, Halverson also taught them how to work as a team, how to be a leader when it was needed, how to follow when there was something to be learned, how to responsibly meet deadlines and most importantly, to respect one another, Fussy said.
    "He had the uncanny ability to sneak a life lesson into most of his lighthearted, witty, joking conversations. It didn't seem to matter if it was about art, hunting, fishing or about who the artist was that sang the song on the radio, you'd always leave the conversation better than when you started," he said.
    During his 38 years of teaching at Royalton High School, Halverson recalls sending only four students to the office for disciplinary actions. He believes in working with the students, especially those who are struggling in one way or another, rather than to simply send them away. After all, usually there is a reason behind a student's behavior or lack of concentration that may very well have nothing to do with school at all.
    Halverson said one of the risks teachers take by being quick on sending students to the office, is that the action may further reinforce whatever underlying message they may have received at home, feeling unwanted or rejected. It can also make them fall even further behind.
    "If you look at the kids with discipline problems, it isn't that they are bad kids. They weren't born bad. Something happened, something is missing, something isn't right. If you send a kid out, they may feel just like at home, like, 'Get out of here.' You don't even know if they slept in a building that night. The worst thing I can do is to do the same thing," he said.
    Throughout the years Halverson taught at Royalton High School, students had a tendency to seek him out whether it was staying after class to help clean up or eat their lunch in his classroom instead of in the cafeteria. Some, when they learned he was facilitating detention, voluntarily asked if they could join just to hang with him.         
    As many students listen to music when they study or work on projects, Halverson used to tune the radio to various stations. It was also used as a reward system. If they talked a lot or became louder than the music, he'd turn it down. It was usually enough for them to get back to what they were doing and to lower their tone.
    Since Halverson retired June 1, he is missed and remembered by many — students, parents and staff alike.
    Brooke Richards, who is in her first year of college, said she was saddened by the news of his retirement, but is happy she was able to have him as her teacher from eighth to 12th grade. He also inspired her to seek a degree in marketing and design and helped her gain the confidence to pursue her dream.
    "He is the type of person who will have your back no matter what. He pushes all of his students to be the best that they can be and makes sure they are on the right path moving forward," she said.
    Angie Richards, who works as a paraprofessional at the school and is Brooke's mom, is thankful for the impact and difference Halverson has made in his students' lives.
    "He is a teacher in the true sense of the word. He gives his students ideas to work from, then gives them the freedom to explore their creativity and make projects their own. When students have problems, he is a gentle ear to listen and a voice to give them advice. He is their cheerleader, not only in school, but in life; encouraging them to take advantage of all opportunities that come their way," she said.
    Each month, an Artist of the Month was selected at Royalton High School and was featured in the Morrison County Record. Halverson said he is extremely thankful to Editor Terry Lehrke for helping him to let two generations of students shine.
    "She was a driving force in helping me find a way to get these young people some much deserved recognition. Without her, all of these young people would have never had the opportunity for another chance to make their families even more proud. I have been told many times by these students that these articles that were published in the Record were the crowning highlight of their entire school career," he said.
    Looking back at his career as a teacher as well as in all of his various successful endeavors, Halverson credits it to his wife of 35 years, Janet.
    "She is the true meaning of the word happiness," he said.
    In his retirement, Halverson plans to continue raising registered, high quality golden retrievers, playing the guitar and to go fishing more.
    While Halverson played guitar and was the lead singer in the 1980s coverband, Niteshift, he said he has no immediate plans to join another band.
    Looking back at his 38 years of teaching at Royalton High School, Halverson said it is the students that he will miss the most.