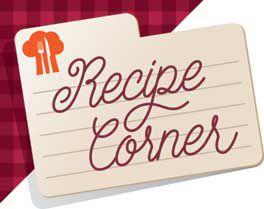 CHOCOLATE BUTTONS
1/4    cup all-purpose flour
1/2    teaspoon baking powder
1/8    teaspoon salt
2    Tablespoons unsalted butter
6    oz. bittersweet chocolate, finely chopped
2    oz. unsweetened chocolate, finely chopped
2    large eggs
1/2    teaspoon vanilla extract
3/4    cup plus 1 Tablespoon granulated sugar
5    oz. semisweet chocolate chips
Whisk together flour, baking powder and salt in small bowl. Place butter and bittersweet and unsweetened chocolates in a heatproof bowl. Set bowl over pan of simmering water and stir until smooth. Using the whisk attachment on your mixer, beat eggs and sugar on medium-high speed until pale and fluffy. Beat in vanilla and chocolate/butter mixture. Reduce speed to low. Gradually add flour mixture and beat just until combined. Stir in chocolate chips. Let dough stand for 30 minutes. Drop teaspoons of dough into parchment-lined baking sheets, spacing 1-inch apart. Bake until set (interior will be fudgy), in preheated 350° oven, about 12 minutes. Let cool on sheets on wire racks. Cookies can be stored in airtight containers for up to three days. Makes 100.
HAM AND APPLE SKILLET
3    cups frozen loose-pack hash brown potatoes with onions and peppers
1    large red apple, cored and chopped (1 cup)
1    cup diced fully cooked ham
4    beaten eggs or 1 cup frozen egg product, thawed
1/4    cup chopped onion
2    Tablespoons water
1    teaspoon dried sage, crushed
1 1/2    cups skim milk
1/2    cup (2 oz.) shredded low-fat Cheddar cheese
1/4    teaspoon salt
Thaw potatoes for 30 minutes. Press between paper towels to remove moisture; set aside. In 10-inch ovenproof skillet, cook onion, apple, sage and water over medium heat until onion is tender. Remove from heat. Stir in potatoes and ham. Combine milk, eggs, cheese and salt. Pour egg mixture into skillet; do not stir. Bake, uncovered, in 350° oven for 30-35 minutes or until center appears just set. Garnish with fresh sage if desired. Makes 6 servings.
CRANBERRY-PEAR RELISH
2    (12 oz.) packages cranberries (6 cups)
1 1/2    cups apple juice
3    medium pears, cored and chopped (3 cups)
1    cup sugar
2    Tablespoons lemon juice
2    teaspoons dried minced onion
Combine cranberries, apple juice, lemon juice, sugar and onion in large saucepan. Bring to boiling; reduce heat. Cook, uncovered, over medium heat about 5 minutes or until berries pop. Add pears and cook, uncovered, 2 minutes or more or until pears are tender. Serve warm or cover and chill up to 1 day and serve chilled.
CINNAMON HOT CHOCOLATE
3    oz. semisweet chocolate, cut up
1/2 - 1    teaspoon ground cinnamon
1/2    teaspoon vanilla
1    Tablespoon sugar
4    cups milk
    Few drops of almond extract
    Whipped cream (optional)
Combine chocolate, sugar and cinnamon in a blender container or food processor bowl. Cover and blend or process until finely ground. Combine chocolate mixture and milk in large saucepan. Stir over low heat about 10 minutes or until chocolate melts. Remove from heat; stir in vanilla and almond extract. Beat with rotary beater until frothy. Serve in mugs. Top with whipped cream if desired. Serves 4.
BUFFALO WINGS WITH BLUE CHEESE DIP
16    chicken wings (about 3 pounds)
3-4    Tablespoons bottled hot pepper sauce
1 1/2     cup bottled chili sauce
1    recipe Blue Cheese Dip or bottled ranch salad dressing
Cut off and discard wing tips. Cut each wing into two sections. Rinse chicken, pat dry. Place chicken on unheated rack of broiler pan. Broil 4-5 inches from heat about 10 minutes or until chicken is browned, turning once. Transfer chicken to 3 1/2-quart slow cooker. Combine chili sauce and hot pepper sauce; pour over chicken wings. Cover and cook on low for 4-5 hours or on high for 2 1/2 hours. Serve wings with dip or dressing. Makes 32 appetizers.
Blue Cheese Dip:
Combine 1 (8 oz.) carton sour cream, 1/2 cup mayonnaise or salad dressing, 1/2 cup (2 oz.) crumbled blue cheese, 1 minced clove garlic and 1 Tablespoon white wine vinegar in blender container. Cover and blend until smooth. Store dip, covered, in refrigerator for up to 2 weeks. If desired top dip with additional crumbled blue cheese before serving. Makes 3 cups.