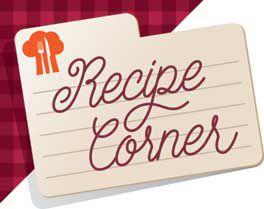 1 1/4 cups all-purpose flour, plus extra for greasing
2 Tablespoons superfine sugar
4 ounces butter, cut into small pieces
1 Tablespoon water
1 1/2 cups raspberries
1 pound plums, halved, pitted and chopped coarsely
1/3 cup raw sugar
1 (scant) cup all-purpose flour
1/3 cup raw sugar
4 ounces butter, cut into small pieces
2/3 cup chopped mixed nuts
1 teaspoon ground cinnamon
Light cream, to serve
To make the dough, place the flour, sugar and butter in a bowl and rub in the butter with your fingertips. Add the water and work the mixture together until a soft dough has formed. Wrap and let chill in the refrigerator for 30 minutes. Roll out the dough on a lightly floured work counter and line the bottom of a 9 1/2-inch loose-bottomed tart pan. Prick the bottom of the dough with a fork and let chill for 30 minutes. Preheat the oven to 400°. To make the filling, toss the raspberries and plums together with the sugar and spoon into the pastry shell. To make the crumble topping, combine the flour, sugar and butter in a bowl. Work the butter into the flour with your fingertips until the mixtures resembles coarse bread crumbs. Stir in the nuts and ground cinnamon. Sprinkle the topping over the fruit and press down gently with the back of a spoon. Bake in the preheated oven for 20-25 minutes, until the topping is golden. Serve the tart immediately with light cream. Makes 8 servings.
1 pound ground beef
1 onion, chopped
1 (16 oz.) can chili beans with liquid
1 (15 oz.) cam kidney beans with liquid
1 (15 oz.) can whole kernel corn with liquid
1 (8 oz.) can tomato sauce
2 cups water
2 (14.5 oz.) can diced tomatoes
1 (1.25 oz.) package taco seasoning mix
Shredded cheese, optional
Sour cream, optional
Brown the ground beef in a skillet. Drain excess oil. Mix ground beef, onion, chili beans, kidney beans, corn, tomato sauce, water, tomatoes and taco seasoning in crockpot. Cook on low for 8 hours. If desired, add shredded cheese and sour cream to each serving. Makes 8 servings.
1 pound skinless, boneless chicken breast halves
1 cup water
3 Tablespoons reduced-sodium soy sauce
2 Tablespoons chicken broth
1 Tablespoon corn starch
2 Tablespoons cooking oil
10 green onions, bias-sliced into 1-inch pieces
1 cup thinly sliced assorted fresh mushrooms
12 cloves garlic, peeled and thinly sliced or 2 Tablespoons bottled minced garlic
1/2 cup sliced water chestnuts
Hot cooked rice, optional
Cut chicken into bite-size pieces. Place chicken in a resealable plastic bag set in a shallow bowl. In a measuring cup, stir together the water, the soy sauce and broth. Pour over chicken in bag; seal bag. Marinate in the refrigerator for 30 minutes. Drain chicken, reserving marinade. Stir cornstarch into the reserved marinade; set aside. In a wok or large skillet, heat oil over medium-high heat. Add green onions, mushrooms and garlic; cook and stir for 1 to 2 minutes or until tender. Remove vegetables from wok. Add chicken to wok, cook and stir for 2 to 3 minutes or until no longer pink, adding more oil if necessary. Push chicken from center of wok. Stir marinade mixture; add to center of wok. Cook and stir until thickened and bubbly. Return cooked vegetables to wok. Add water chestnuts. Cook and stir about 1 minute more or until combined and heated through. If desired, serve with hot cooked rice. Makes 4 servings.
1 Tablespoon butter
3/4 cup almonds, blanched and slivered
1 pound spinach, rinsed and torn into bite-size pieces
1 cup dried cranberries
2 Tablespoons toasted sesame seeds
1 Tablespoon poppy seeds
1/2 cup white sugar
2 teaspoons minced onion
1/2 teaspoon paprika
1/4 cup white wine vinegar
1/4 cup cider vinegar
1/2 cup vegetable oil
In a medium saucepan, melt butter over medium heat. Cook and stir almonds in butter until lightly toasted. Remove from heat and let cool. In a medium bowl, whisk together the sesame seeds, poppy seeds, sugar, onion, paprika, white wine vinegar, cider vinegar and vegetable  oil. Toss with spinach just before serving. In a large bowl, combine the spinach with the toasted almonds and cranberries. Makes 8 servings.
    If you have a recipe you'd like to share -