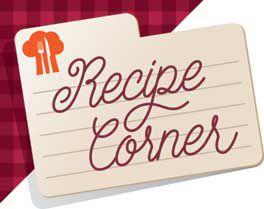 1 leftover turkey carcass (from a 14-pound turkey)
3 quarts water
2 (14.5 oz.) cans reduced-sodium chicken broth
1/2 cup uncooked long grain rice
1 medium onion, finely chopped
4 celery ribs, finely chopped
2 medium carrots, grated
1 bay leaf
1/2 teaspoon onion powder
1/2 teaspoon garlic powder
1/4 teaspoon pepper
Dash poultry seasoning
Salt, optional
In a stockpot, place turkey carcass, water and broth. Bring to a boil. Reduce heat; cover and simmer 4-5 hours. Remove carcass from stock. Remove any meat; dice. Return to stock along with rice, onion, celery, carrots, bay leaf and poultry seasoning. Add remaining seasonings to taste. Cover, simmer over medium-low heat until rice is cooked. Discard bay leaf. Makes 12 servings (12 quarts).
CREAMY SLOW COOKER POTATO SOUP
3 cups peeled and cubed potatoes
1/2 cup chopped celery
1/2 cup chopped onion
1 cup chicken stock
1 teaspoon dried parsley
1/2 teaspoon salt
1 pinch ground black pepper
2 teaspoons all-purpose flour
1 1/2 cups milk
1/2 (8 oz.) package cream cheese
1 cup chopped ham
Place potatoes, celery, onion, chicken stock and parsley into a slow cooker. Season with salt and black pepper. Set cooker on high, cover and simmer until vegetables are tender, about 2 hours. Whisk flour with milk in a bowl until smooth. Pour into slow cooker and stir until thickened. Cook on high for 2 more hours. Mash potatoes in the slow cooker to desired thickness and consistency; stir in cream cheese and cooked ham. Simmer soup until cream cheese has melted, soup is thick and creamy and ham is heated through, 30 minutes to 1 hour. Makes 4 servings.
FESTIVE CRANBERRY FRUIT SALAD
1 (12 oz.)  package fresh or frozen cranberries
3/4 cup water
1/2 cup sugar
5 medium apples, diced
2 medium firm bananas, sliced
1 1/2 cups fresh or frozen blueberries, thawed
1 (11 oz.) can mandarin oranges, undrained
1 cup fresh or frozen raspberries, thawed
3/4 cup fresh strawberries, halved
In large saucepan, combine the cranberries, water and sugar. Cook and stir over medium heat until berries pop, about 15 minutes. Remove from the heat; cool slightly. In a large bowl, combine the remaining ingredients. Add cranberry mixture; stir gently. Refrigerate until serving. Note: If using frozen blueberries, use without thawing to avoid discoloring the batter.
3/4 cup butter, cubed
3/4 cup all-purpose flour
1 (12 oz.) bottle light beer
4 cups chicken or vegetable stock, divided
2 teaspoons Worcestershire sauce
1 teaspoon ground mustard
1/2 teaspoon salt
1/4 teaspoon pepper
1/4 teaspoon cayenne pepper
4 cups shredded cheddar cheese
Bread bowls, crumbled bacon and shredded cheddar cheese, optional
In a large saucepan, melt butter over medium heat. Stir in flour until blended; gradually whisk beer until smooth.  Whisk in stock, Worcestershire sauce, mustard, salt, pepper and cayenne. Bring to a boil, stirring constantly; cook and stir until thickened, 1-2 minutes. Reduce heat. Gradually stir in cheese until melted. If desired, serve soup in bread bowls and top with crumbled bacon and shredded cheese. Makes 8 servings (1 1/2 quarts).
6 chocolate frosted cupcakes (make your own or store bought)
6 Nutter Butter cookies
12 candy eyeballs
3 Orange Reese's Pieces (cut in half)
30 pieces of candy corn (five for each turkey)
Cookie decorating gel (red)
Chocolate sprinkles
A small amount of homemade icing to use as glue for the turkey face (1/4 powdered sugar, 1/5 teaspoon of milk. Stir well to combine. If too thick, add a little milk. If too thin, add a bit more sugar.)         
Using a toothpick, apply a drop of icing to the back of each candy eyeball. Apply each eyeball about 1/2 inch down from the top center of each Nutter Butter cookie. Then apply a drop of icing to a 1/2 piece of Reese's Pieces candy. Apply to the cookie for the nose, right under the eyeballs. Add a small line of red cookie decorating gel right next to the nose to create the gobbler. Stick the cookie down into the frosted cupcake, right in the center. About 1/2 the cookie should stick out when you are finished.
    If you have a recipe you'd like to share -