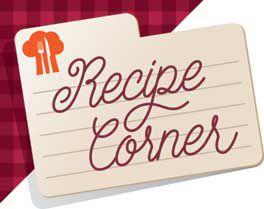 MUSHROOM BRUSCHETTA
1 (8 oz.) loaf baguette-style French bread
3 cups (8 ounces) thinly sliced fresh mushrooms (shiitake, oyster, morel, porcini, portobello, cremini and/or button)
4 cloves garlic, minced
2 Tablespoons olive oil
1/2 cup dry white wine
1/4 teaspoon salt
1/4 cup snipped fresh parsley
Olive oil
For toasted bread, slice bread into 1/4- to 1/2-inch slices. Arrange bread slices on a large baking sheet. Brush one side of each slice lightly with the oil. Bake in a 425° oven for 5 to 7 minutes or until crisp and light brown, turning once. Meanwhile, in a large skillet cook the mushrooms and garlic in the 2 Tablespoons hot oil over medium heat until mushrooms are tender, stirring occasionally. Add wine. Bring to boiling; reduce heat. Simmer, uncovered, about 5 minutes or until liquid is almost evaporated. Stir in salt. Remove from heat; cool slightly. To serve, spoon mushroom mixture onto the oiled side of each bread slice. Sprinkle with parsley. Serve immediately. Makes 16 servings.
POTATO SKINS WITH ROASTED PEPPERS
6 medium baking potatoes (about 2 pounds total)
1/4 teaspoon salt
1/8 teaspoon black pepper
1 (7 oz.) jar roasted red sweet peppers, drained and chopped
3 Tablespoons thinly sliced green onion (2)
1 cup shredded reduced-fat mozzarella cheese
1/2 cup light dairy sour cream
1/4 teaspoon dried Italian seasoning, crushed
1 clove garlic, minced
Sliced green onion tops (optional)
Scrub potatoes; prick with a fork. Bake in a 425° oven for 40 to 45 minutes or until tender. Let stand until cool enough to handle. Increase oven temperature to 450°. Halve each potato lengthwise. Scoop out the insides of potato halves, leaving about 1/4-inch shells. Cover and chill scooped-out potato for another use. Line a 15-by-10-by-1-inch baking pan with foil. Arrange potato shells, cut sides up, on the prepared baking sheet. Lightly sprinkle shells with salt and black pepper. Sprinkle with roasted sweet peppers and the 3 Tablespoons green onion. Top evenly with cheese. Bake for 8 to 10 minutes or until cheese melts and potato skins are heated through. Meanwhile, in a small bowl stir together sour cream, Italian seasoning and garlic. If desired, sprinkle potato skins with green onion tops. Serve warm with sour cream mixture. Makes 12 appetizers.
GREEK-STYLE BEEF AND VEGETABLES
1 pound ground beef
1 cup chopped onion (1 large)
3 cloves garlic, minced
1 (14 oz.) can beef broth
3 cups frozen mixed vegetables
1 (14.5 oz.) can diced tomatoes, undrained
3 Tablespoons tomato paste
1 teaspoon dried oregano, crushed
1/8 teaspoon ground cinnamon
1/8 teaspoon ground nutmeg
2 cups dried medium shell macaroni
1 cup (4 ounces) shredded Monterey Jack or crumbled feta cheese
In a large skillet, cook ground beef, onion and garlic over medium heat until beef is brown and onion is tender. Drain off fat. Place meat mixture in a 3 1/2- to 4-quart slow cooker. Stir in broth, frozen vegetables, undrained tomatoes, tomato paste, oregano, cinnamon and nutmeg. Cover and cook on low-heat setting for 6 to 8 hours or on high-heat setting for 3 to 4 hours. If using low-heat setting, turn to high-heat setting. Add pasta. Cover and cook about 30 minutes more or until pasta is tender. Top each serving with cheese. Makes 6 servings.
PEAR-RHUBARB CRISP
4 cups thinly sliced Bartlett pear or cooking apple (4 medium)
2 cups sliced fresh rhubarb or frozen unsweetened sliced rhubarb*
1/4 cup all-purpose flour
1/4 cup honey
2 Tablespoons apple juice or apple cider
1 cup oat square cereal, crushed
1/4 cup sliced almonds or chopped pecans
2 Tablespoons butter, melted
1 Tablespoon honey
1/2 of an 8-ounce container frozen light whipped dessert topping, thawed (optional)
Preheat oven to 375°. In a large bowl, combine pear, rhubarb and flour. Add the 1/4 cup honey and the apple juice; toss gently to coat. Transfer fruit mixture to a 2-quart square baking dish. Cover and bake for 30 to 40 minutes or just until pear is tender. Meanwhile, for topping, in a medium bowl, stir together crushed cereals and almonds. Add melted butter and the 1 Tablespoon honey; toss to coat. Sprinkle cereal mixture over martially baked fruit mixture. Bake, uncovered, about 10 minutes more or until fruit is very tender and topping is light brown. Cool on a wire rack for 30 minutes. Serve warm. If desired, top with whipped topping. Makes 9 servings. *Note: If using frozen rhubarb, measure while still frozen. Allow rhubarb to thaw in a large bowl about 1 hour or until the fruit is partially thawed but still icy; do not drain rhubarb. Continue as directed.
If you have a recipe you'd like to share -
please send it to terry.lehrke@apgecm.com