New beginnings, new adventures. It is with absolute joy Mike and Dawn Lattimer are looking forward to reopen what the community has come to love — Pete and Joy's Bakery.
    Although the business name has been changed to Little Falls Bakery and Deli, Mike said it will be a while before the sign with the old name is taken down.
    The bakery will reopen Friday, Sept. 6, at 6 a.m. — well in time for the Little Falls Arts and Crafts Fair that weekend, Sept. 7-8.
    Mike said normal business hours, Monday through Friday, will be from 6 a.m. to 4 p.m. and Saturday, from 6 a.m. to 2 p.m.
    However, special hours will be held during the Little Falls Arts and Crafts Show, from 5:30 a.m. to 5 p.m.
    As the new owners of the bakery, Phil and Susy Prosapio, acquired the recipes from the previous owners, many favorites, such as doughnuts, maple long johns, cream boats and more, will remain.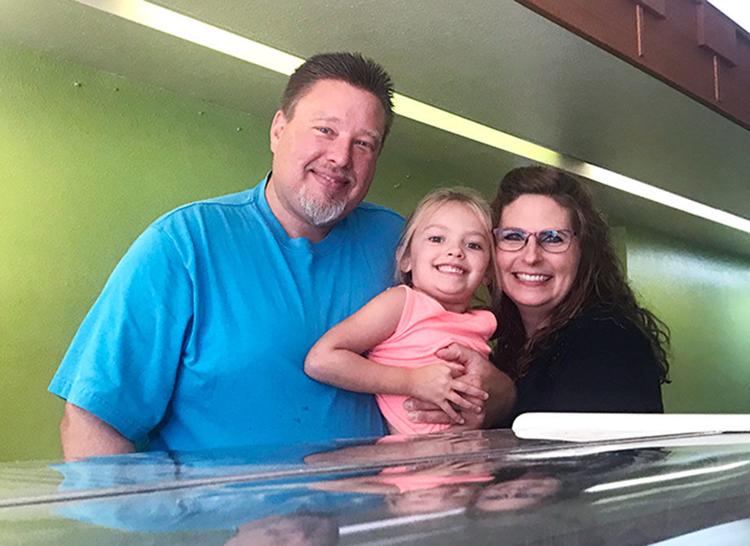 If there is a pastry, bread or meal that is not included on the menu, but has been in the past, Mike said customers can make future requests.
    "All we have to do is just dig up that recipe and make it," he said.
    During the renovation of the bakery, the Lattimers have also thought of ways to make the bakery and deli an even greater experience for customers.
    Moving forward, instead of customers standing by the sales counter to view the menu, they will have the option to grab a menu, sit down and take their time to decide what they want to eat.
    "Before it felt kind of rushed with everyone coming in and out," he said.
    Once a customer has decided what he or she wants to order, they can return the menu and order at the counter. The food will then be brought out to the customer.
    In addition, they plan to take their menu to local businesses. That way those who plan to eat at the bakery and deli or to get their food to go, can pre-order the food to be ready at a certain time.
    "It gives people a chance to not feel as rushed or risk losing a lot of their lunch hour standing in line or waiting for the food to get done. We want people to be able to enjoy their lunch and not feel rushed, he said.
    At the same time, the Lattimers plan to simplify the menu. Rather than spelling out the ingredients of every single burger, the customers have the opportunity to custom order exactly what they want.
    Mike said Joanie Simmons, the best cake decorator in Minnesota, has been with the bakery for more than 30 years and will continue to make her famous cake decorations.
    "Because she has been here for so long, the kids she used to do cakes for, have their own kids now. We love those stories of them remembering a cake she made for them when they were little and is now having her decorate a cake for their kid," he said.
    "She is amazing," Dawn said.
    The deli also has a new cook — Jill Martinson, who brings years of experience working in the food industry, Mike said.     
    The new ownership and approach also means a few changes for the Lattimers.
    Mike, who is the executive officer (CEO) and head baker, said that once the new staff is trained in, he plans to expand the bakery's bread line.
    "I have a passion for bread, so I want to do a bigger bread selection," he said.
    Dawn, who is the chief operating officer (COO) and sales manager, will be able to do more of what she loves — serving customers face-to-face. She has an especially soft spot for the children that come into the bakery.
    "Before I was doing the bookwork and didn't have as much time to be up front and spend time with the kids, but now we have hired someone else to do the bookwork," she said.
    One thing Mike and Dawn agree on is that the customers have become like family to them. It's not unusual for them to talk about what's going on in their lives, whether it is good or bad news.
    "It's such a great friendship and to just be able to sit with the people who come through the door," she said.
    The unique friendship and support of the bakery came even more to the forefront when it first looked like the bakery would have to remain closed.
    "We want to thank the community for all the support. It's tremendous. The support we have gotten is absolutely amazing," she said.