Depending on which party you favor this fall, this election appears to involve either an attempt to steal the election with fraudulent ballots by the DFL or voter suppression by the Republicans. Either way, the optics are terrible.
This year, about six times as many Minnesotans as usual will be voting absentee. With the main stream media pushing fear of COVID-19 at every level, and with 180,000 deaths assigned to the disease, thousands are reluctant to go to the polls. And that's where the optics go bad.
In 2005, the bipartisan Commission on Federal Election Reform, chaired by former President Jimmy Carter and former Secretary of States James Baker III concluded, "Absentee ballots remain the largest source of potential voter fraud," adding, "Vote buying schemes are far more difficult to detect when citizens vote by mail."
This Thursday, Sept. 3, the Minnesota Supreme Court will hear arguments regarding some of the issues involved. Any time the judiciary gets involved in deciding an election (e.g. Bush vs. Gore or Franken vs. Coleman), it diminishes the legitimacy of the election itself.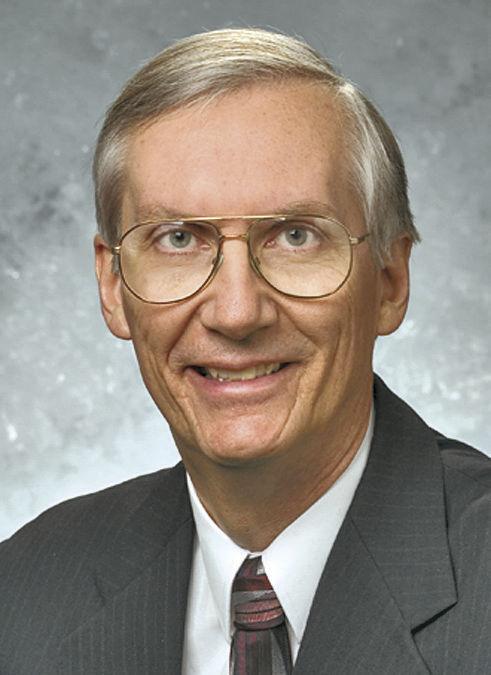 First, the League of Women Voters and the Minnesota Alliance for Retired Americans Educational Fund, two liberal front groups, sued the state to drop the state law requiring that absentee voters sign their ballot forms in front of a witness. Then DFL Secretary of State Steve Simon signed off on a consent decree with the two groups to waive the witness requirement. That was submitted to District Court Judge Sara Grewing, who previously worked for Sen. Amy Klobuchar and former St. Paul Mayor Chris Coleman, DFLers all. Not surprisingly, Republicans objected, so now the case goes to the Minnesota Supreme Court, where five of the seven justices were appointed by DFL Govs. Mark Dayton and Tim Walz. Yes, judges face the voters after their initial appointment, but when the chances of judicial re-election are about 99.9%, the optics are still terrible.
Second, another issue before the court will be what is commonly known as "ballot harvesting." Minnesota law prevents an individual from assisting more than three people in "returning or mailing" an absentee ballot. District Court Judge Thomas Gilligan, Jr., a Dayton appointee, halted enforcement of the law last month.
The Republican National Committee and the Republican Party of Minnesota filed for an injunction, claiming GOP candidates would be unfairly harmed by that ruling, and Gilligan rejected that argument, even though he acknowledged that the law particularly affected minorities. Every poll shows minorities largely tend to vote DFL.
However, one of the most outrageous ballot-harvesting schemes recently was allegedly conducted by a North Carolina Republican operative in a 2018 congressional race. North Carolina has party registration. After the election, won narrowly by the GOP, it was discovered that the Republican received 61% of mail-in votes, even though only 19% of those requesting absentee ballots were registered Republicans. The operative had allegedly requested more than 1,200 absentee ballots on voters' behalf, then collected them, filled in the ballots and forged the signatures. He now faces multiple criminal charges, both state and federal, and the election had to be re-done.
Regardless, the question remains whether Minnesota law should be ignored because of the pandemic. The questions before the court are based on fear of an unquantifiable risk, and not on any active suppression efforts. In Wisconsin and Kentucky, where primary election voters were log-jammed by social distancing measures, those precincts were managed by Democrats, who then complained about their own ineptitude.
Meanwhile, President Trump has not helped matters by declaring that it would be helpful to him if the mailing of absentee ballots were slowed down or suggesting that the vote be delayed. Fortunately, Postmaster General Louis DeJoy serves at the pleasure of the bipartisan postal Board of Governors, not President Trump. However, trying to fix the USPS' broken financial model three months before an election makes the optics again look terrible. The Postal Service won't run out of money until next year, so ballots should not be delayed.
In July, the USPS sent out a letter telling the states that they could not guarantee the delivery of ballots mailed later than Oct. 27, a week before the election. So now, Minnesota will allow absentee ballots to be counted as long as they are postmarked by Election Day, Nov. 3 and received by Nov. 10.
In 2020, foreign interference in our election is the least of our worries. The worst possible outcome will be if a candidate of one party is leading on election night, and then his or her opponent wins because of late-arriving ballots. Questions will be raised about exactly where those late ballots came from. Don't forget that in the 2008 Franken-Coleman race for U.S. Senate, a Minneapolis election judge drove around with a tray of ballots in the back of her car for a couple of days after the election, before they suddenly were "discovered."
This all diminishes the legitimacy of our elections and guarantees that the winners will be operating under a cloud. We need to do a better job of guaranteeing that everybody legally entitled to vote — and only those legally entitled to vote — have the opportunity, if we are to maintain this republic.
Tom West can be reached at westwords.mcr@gmail.com.