MRA queen ready to compete in Man vs. Beast Rodeo
    Haribo gummy bears. That's what the 6-year-old, 14.2 hands high, buckskin quarter horse mare, Meredith, loves. It's her favorite treat, said her owner, Tana Dirks, 21, of Rice.
    Dirks, who competes in barrel racing with "Mare," said it was kind of by accident she discovered her horse's love of the chewy treat.
    "I was just eating some one day and she was curious about them, so I gave her some," Dirks said.
    Since then it has been a special treat. Dirks usually only gives her horse a handful before she races and another afterward.
    "It's like she knows it's go time and a reward," Dirks said.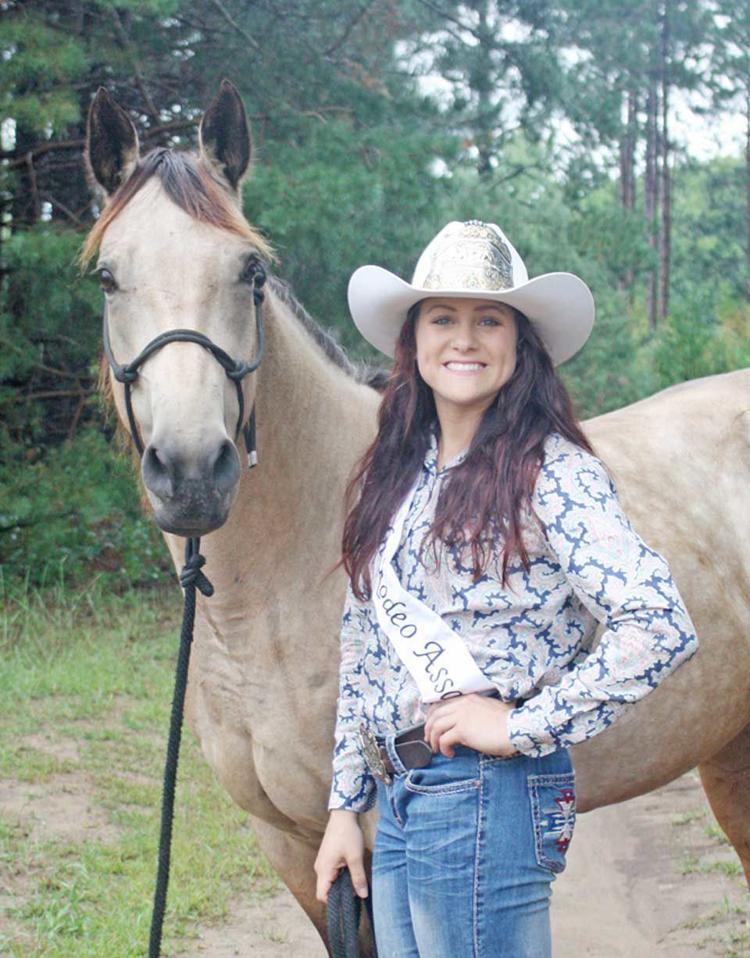 Dirks and Mare will compete in barrel racing at the Man vs. Beast Rodeo in Little Falls, Saturday, Sept. 15 and Sunday, Sept. 16.
    Joe Varner, owner and organizer of Man vs.. Beast Rodeo, along with his daughter, JoJo Wagner, offers visitors many events to watch, including saddle bronc riding, bull riding, wild mule riding, steer wrestling, bareback riding, team roping and more.
    The event, which is held at the Morrison County Fairgrounds in Little Falls, kicks off with mutton bustin' at 3 p.m. and the rodeo at 4 p.m. Many local as well as out-of-state talented cowboys and cowgirls will show off what they have to bring.
    "Mutton bustin,' that's sheep riding for kids," Joe said.
    Since there are so many team ropers, Varner said team roping events outside of the Man vs. Beast Rodeo will be held earlier in the day, starting at 10 a.m.
    "The rodeo wouldn't be long enough to have them all in the rodeo," he said.
    Dirks is looking forward to competing at Man vs. Beast. It is one of her favorite rodeos to ride in, she said.
    Earlier this year, Dirks was named Rodeo Queen by the Minnesota Rodeo Association. As queen, she is often seen riding with the American flag, meeting with people, fundraising and more.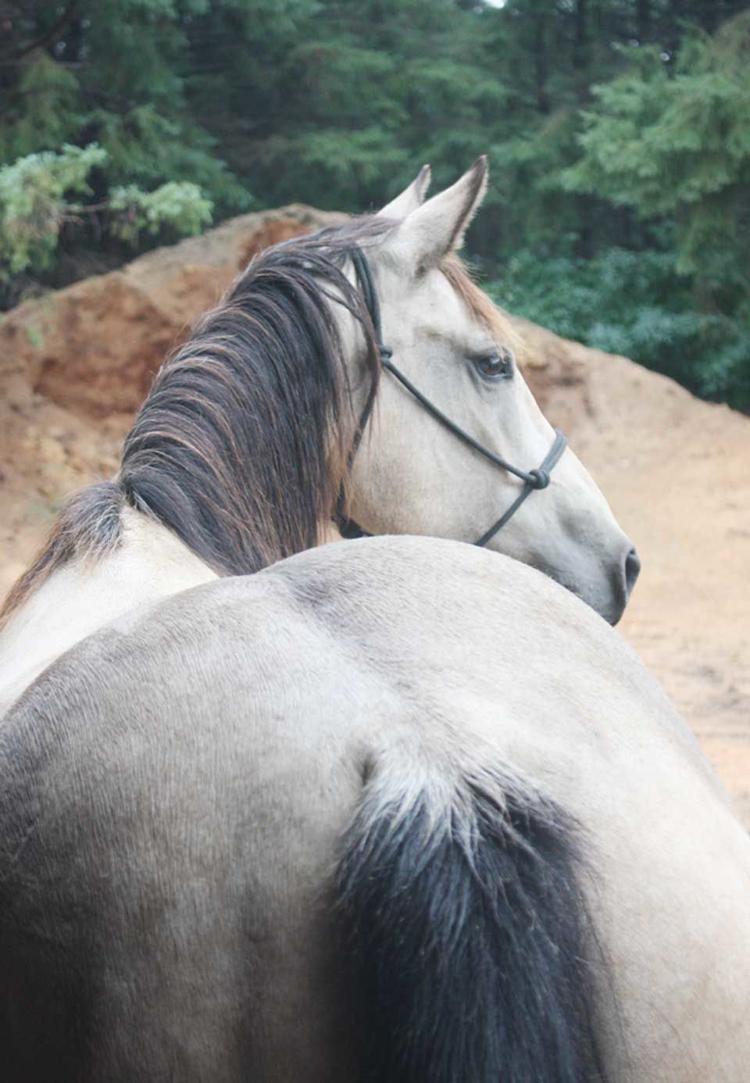 "It's super fun. You are definitely busy, that's for sure," she said.
    But as much fun as she has, Dirks said she is looking forward to the main rodeo season coming to an end. Life will not be as hectic with a rodeo here and there rather than just about every weekend.
    "It will be nice to be able to relax a little for a change," she said.
    The best part about barrel racing for Dirks is the extreme adrenalin rush. Not only for her, but for Mare, as well.
    "The lights, the crowd and the music, you get so pumped up and your horse gets pumped up. The minute you go to the gate, it's just an adrenalin rush and you just run," she said.
    Dirks has had Mare since May 2017. When she received her, Mare had only been ridden five times.
    Dirks and her boyfriend, Alan Petron, worked with Mare. Initially, the buckskin mare was supposed to become a roping horse, but it didn't take long for Dirks to take a liking to her and train her for barrels instead.
    "I think she likes it more because she gets so excited when she can run barrels," Dirks said.
    Dirks said she is very pleased with how Mare has behaved during the nearly one year she's competed with her.
    "She's handling it way better than I thought she would ever do, so I'm happy with how she's doing," she said.
    The biggest challenge, as it is when riding any young horse, is to keep the stamina and to keep going despite setbacks.
    "You will have more bad days than good days to start with and then they kind of catch on and get consistent in their performance," Dirks said.
    One of the challenges Dirks faced with Mare at one point was that she would dodge the barrels when running in one direction. But when she ran in the opposite direction, she was fine.
    "I was trying to figure out why she was doing that. Then, when she ran fine in one direction but not the other, it made me wonder if her back was out of place. It was like she was anticipating it would hurt running in the one direction, so she tried to avoid it," she said.
    Dirks called an equine chiropractor, Melissa Loidolt, from St. Cloud and it didn't take long to confirm Dirks' suspicions. But with some adjustments Mare was as good as new.
    "She was like a whole different horse then. There have been no issues whatsoever since then and she has been the nicest horse," Dirks said.
    It wasn't the first time she worked with Loidolt, getting her help for other horses, as well.
    "I just love having her out because she is so inspirational as it is. Like, as she is adjusting my horse, she will tell me exactly what is wrong, what to do and she will show me exercises and massages to do with them. She's awesome," Dirks said.
    Dirks likes Mare's personality — spunky, high strong and ready to go.
    "She's a lot of fun," she said.