Despite that 2020 has been a gloomy year for Employment Enterprises Inc. (EEI) in Little Falls due to the COVID-19 pandemic, the nonprofit 503(c)(3) organization received some good news from the Minnesota Pollution Control Agency (MPCA).
    EEI Executive Director Pam Baltes said the organization had submitted a grant application to MPCA that would take recycling at their facility to a whole new level. The winning grant, titled "Research and Development to Convert Glass to Sandblast Material," received $51,945.45.
    The project to purchase a machine that will allow them to convert the 71 tons of glass they collect annually  to marketable sandblast grit in multiple sizes to meet the needs of customers. Once the glass collection can be managed, EEI will partner with other haulers in Morrison and Todd counties to collect their glass, said Lucie Amundsen, public information officer with MPCA.
    "By the end of three years, our goal is to get out 500 tons per year," Baltes said.
    At this time, the glass is crushed and then shipped to the Twin Cities where a company purchases the glass for $15 per ton. By turning the glass into a usable product — sandblast grit, EEI will be able to sell it for about $200 per ton.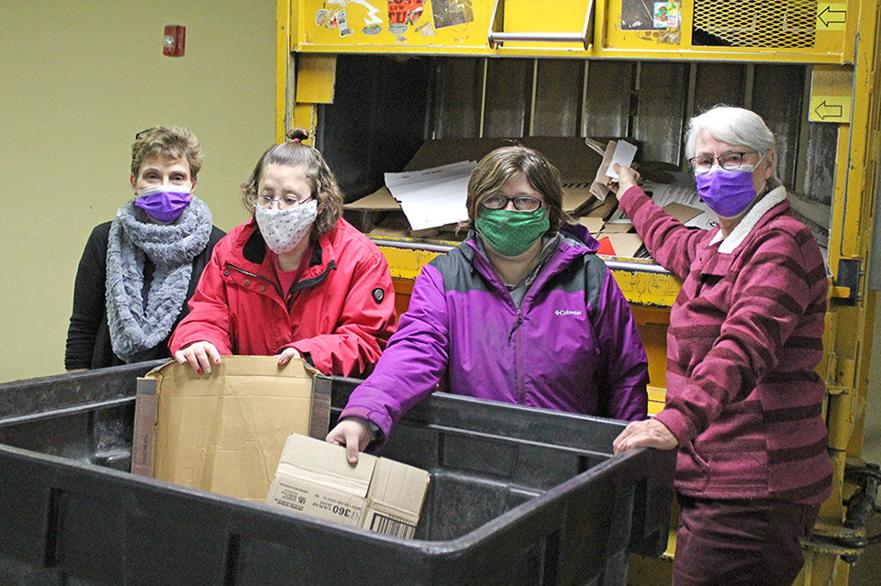 "That's a pretty good deal," she said.
    Baltes estimates that the total project will cost about $90,000, not counting the additional $13,000 expenditure of constructing a wall and a heat source in the area where the recycling will take place. Rejoicing over the grant funding they received from MPCA, Baltes said she is currently fundraising for the remaining amount.
    EEI was established in 1970 and is licensed by the Department of Human Services. Since its beginnings, the organization continues to bring training, employment and support to individuals with developmental disabilities and mental illnesses.
    "We have served people from the most disabled individuals who come to us in a bed and have total care, can't talk or express anything. You can tell if he is doing OK with a feeble smile whereas other people may not know he is smiling. We have people raising their own children, but have mental health issues and need some level of support to be successful. Some of those who are requiring our services are dependent on us for the wage they earn to keep their houses," Baltes said.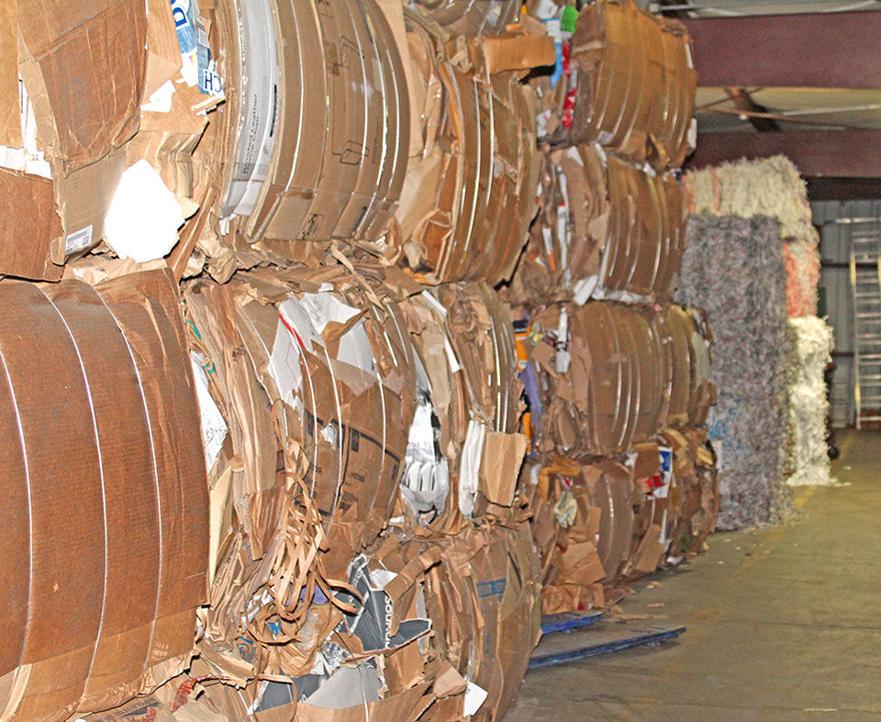 A lot of the training occurs at the 9,600-square-foot facility, which is located on the west side of Little Falls. The ultimate goal is to train the individuals with work skills and to help them find meaningful employment at local businesses at a competitive wage.
    EEI also contracts with local businesses to provide cleaning services, light assembly and packaging, Baltes said. The organization has also partnered with Morey's Seafood International in Motley, where several EEI consumers are working 20-25 hours per week at a minimum wage.
    Besides recycling glass, EEI also recycles tin cans, newspaper, cardboard and more. While some people may not think of crushing cans or glass as a fun job, Baltes said to some it can be therapeutic. For example, one man, who crushes cans to build up upper body strength, is paid by the pound of cans that he crushes, Baltes said.
    "It gives them something to do and gives them a sense of purpose," she said.
    EEI shreds confidential material, as well, such as old case files from an attorney's office, an individual's tax returns or check stubs and more. Baltes said the employees who work with the confidential materials are supervised and cannot read.
    In 2020, EEI celebrated 50 years. However, due to COVID-19, they were unable to celebrate the milestone as they had wanted to, Baltes said.
    Like many other nonprofit organizations and businesses, EEI's revenue has suffered greatly due to the novel coronavirus pandemic.
    "Right now we are really needing some donations to help us get through COVID. Our revenue is just tanked," Baltes said.
    Before the pandemic, they were serving about 140 people. At this time, EEI is serving about 100 employees intermittently with some working for two days per week and others for three days. Even though several are on unemployment, it is an expenditure EEI still has.
    "We are self-funded. It's a funding program that makes sense for nonprofits, but who knew that we would have 75% of our staff laid off for months and months and months? Our revenue is way down, but all of our facility costs and staffing costs remain the same," she said.
    One thing that grieves Baltes and Employment Services Coordinator Mary Witucki is the fact that many other similar programs around the state have had to close permanently as a result of the pandemic.
    "We're still hanging on," Baltes said.
    At the same time, EEI is hiring, but is having difficulty finding people who are willing to work. Baltes said services can be provided to people who don't want to come into the building, as well.
    Part of EEI's fundraiser includes two $500 drawings through March where for every $50 a person donates, his or her name will be entered into the drawings.  
To donate to EEI, visit www.eeimn.org or make a check out to "EEI" and mail it to EEI, P.O. Box 303, 307 Ninth Avenue NW, Little Falls, MN 56345.
    For more information, call (320) 632-9251.