As Marty Bratsch, technology and engineering teacher at Royalton High School, is getting ready to retire June 3, one thing is for sure — he will be missed by many, students and staff alike.
    "The kids in the school with Marty's guidance have done so much," said Supt. John Phelps.
    A few of the many accomplishments students have achieved with Bratsch include setting up an oil recycling site, building a solar-powered boat and more. The Royalton YES! Team also won the Minnesota Technology Education and Engineering Educators Association Supermilage competition in the electric division a few years ago with an electric super mileage car they built.
    "Now we're working on a solar suitcase project. We are one of 10 schools in the United States to build a solar suitcase that will be sent to Uganda to power classrooms, so students can work in a classroom and run their computers and lights with that," Bratsch said.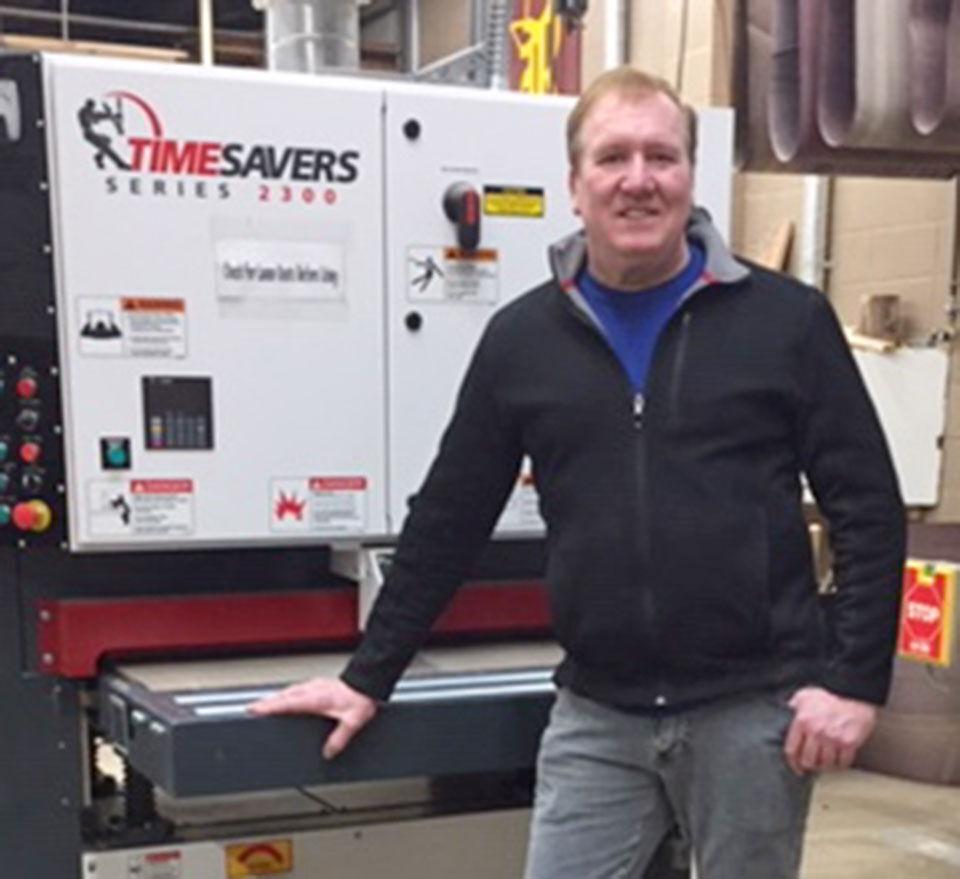 Bratsch started teaching at Royalton High School in 1985. Looking back at his career of 36 years, he will miss working with students and the type of equipment he gets to work with, use and show the students.
    One thing Bratsch is known for as a teacher is his passion for giving students the opportunity to truly learn and grow.
    "Marty does projects that make students think and when they find out they can think about things, they can try things and if they fail, they learn from it. It is tremendous. That is what education is about," Phelps said.
    Bratsch said by allowing students to figure things out, with guidance when needed, gives them the opportunity to troubleshoot problems, solve them and find ways to improve projects. One example was when students built and designed an egg car and then ran it into a concrete block with an egg (the passenger) in it.
    "The goal is to save the egg," he said.
    Besides building the car to keep the egg safe in a collision, Bratsch said the students also have to make sure the car looks good, too. It comes down to simulating real life situations they may encounter depending on what field they choose to work in later on in life.
    "It's a real world problem a designer would go through. Then they sketch it up, do all the dimensions and then take it to an inventory and design and build a model car that we then test in the shop," he said.
    Because of the projects that are made, it also intrigues students to join shop class. There is more to it than just creating bird houses or other more simple projects.
    "It's teaching kids to be able to look at the machines, understand them and use them to safely to create something," he said.
    Bratsch said that many of his students have gone on to work in construction, road crews and more as well as taking on various apprenticeships, working with HVAC systems and electricity.
    Looking back at what led Bratsch to become a teacher, he said he always liked school, but more than anything, he really liked designing and building things. It was a passion he wanted to pass on.
    "I look at math as a tool and when you create things, it just makes math real. I look at science the same way too. Science is a tool. Once you learn science, you have a tool to create things," he said.
    Bratsch said that many people may believe that those working at the National Aeronautics and Space Administration (NASA) are scientists. However, he said, most are technologists or engineers.
    At the same time, although Bratsch will miss what has been his life for more than three decades, he will have plenty do once retired. With a passion for building cars and construction, he has a shop at home and is looking to build a second one as well as adding an addition to his home.
    He is also looking forward to spending more time with his wife, Donna, their children Sarah, Angela, Jason and Andrew and their 12 grandchildren.
    As an avid hunter, he is already looking forward to hunting season this fall. Bratsch also lives to golf and to fish.
    During Bratsch's years at Royalton High School, he has brought different students groups on trips related to manufacturing to a variety of places, including Italy. He plans to return to Italy to work on a few environmental projects.
    Looking at where the school was technology wise when Bratsch first started and how the industry has evolved over the years, Phelps attributes Royalton's success in bringing technology forward to Bratsch.
    "He has done a great job with that," Phelps said.