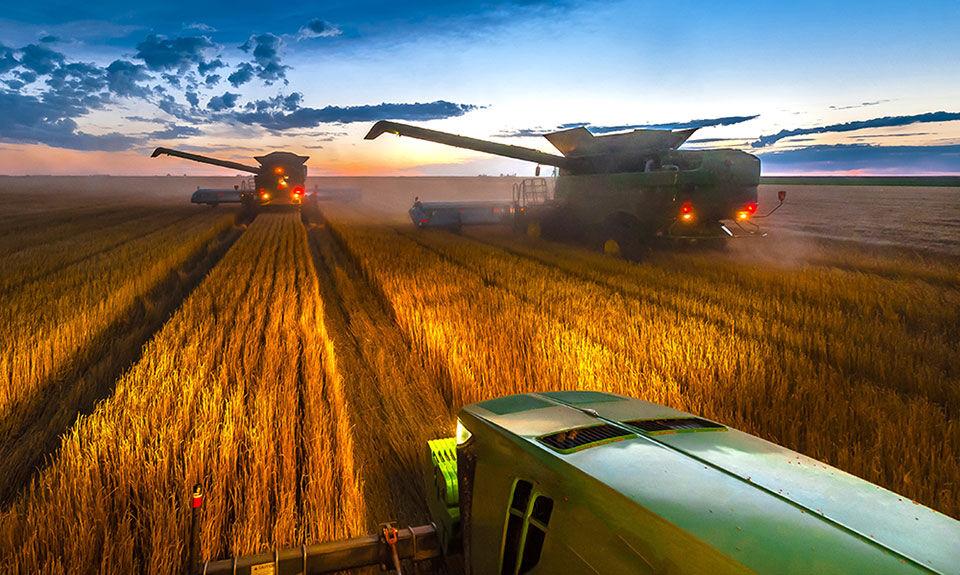 This is the third article in a series about different farm risk management topics. Next: Financial.
    Knowing the cost of production has always been important in farming. However, in today's agricultural environment, it is even more imperative to know it in order to achieve viability and financial success. It is also a foundation to a good marketing plan.
    For the last few weeks, participants in the Annie's Inspired webinar series hosted by the University of Minnesota Extension have learned more about different topics in agriculture that can benefit their operation. One recent topic was marketing with a focus on cost of production and profitability on the farm.
    "Farmers are entrepreneurs and are constantly looking for ways to improve their operation. For many of these decisions, it is a combination of the biological process as well as the financial cost to implement those practices," said Dr. Joleen Hadrich, associate professor and Extension specialist at the Department of Applied Economics at the University of Minnesota.
    One of the most important things a farm manager can emphasize is understanding tradeoff and how it impacts the farm's financial success. The first step is knowing what their price is in order to break even. One example, Hadrich said, is a farmer who needs $3.50 per bushel to break even on their corn enterprise. Wanting to make a 20% profit on their corn, they would then need to find a selling price that is $4.20 per bushel.
    "Knowing their break-even price gives them the ability to have a target price for selling their commodity. Based on market conditions, they may not be able to hit this target selling price, but if they can sell their product for greater than their break-even price, they know they will be generating profit. It just may not be that 20% profit margin goal they initially set," she said.
    However, as most farmers are well aware of, finding a good market may not always be easy. Hadrich said that as markets are based on global supply and demand, farmers must have a plan for selling their commodities as well as being flexible as to what the market conditions are doing.
    "No one can predict the future and markets are just as likely to go up versus down. As a farm manager, the goal is to have a plan to make sure you don't continue to ride the market down," she said.
    Hadrich said it is important to have a plan in place and to try to stick to it to make sure that the commodity is being sold at a price that allows the farmer to break even.
    "It is true that you may miss out on some price upswings, but as long as you are making above your break-even price, you are marketing your product in an efficient manner. As one of my marketing colleagues often says, 'Having repeated base hits on the marketing side is oftentimes preferred to a single home run,'" she said.
During the marketing webinar, the participants used farm level financial data available at finbin.umn.edu to identify the break-even cost of an agricultural commodity. It gave the participants a real world hands-on experience to analyze crop production data and were able to use that to inform financial decisions on the farm, Hadrich said.
    In 2018, the average soybean price received was $8.56 per bushel. As a result, Hadrich said, the average Minnesota soybean farmer lost 48 cents on every bushel of soybeans harvested in 2018, excluding the cost of labor and management.
    As a result, in order to break even, the average soybean producer needed to cut 48 cents per bushel from their production process. One way is to take a closer look at the individual costs of the enterprise and start identifying target areas to cut costs, she said.
    According to FarmProgress, there are several ways farmers can cut costs. Joe Bernig, a farmer in Kansas said they had tried to do more things themselves and not depend on using custom applicators as much. Another farmer, Jeff Schaap of Woodstock, chose to substitute cheaper nutrient sources by using manure for fertilizer and not buying commercial.
    An additional way to cut costs is to reduce custom-harvest acres that require custom harvesters doing the work because the farmer may not have the needed combine to harvest. Sometimes comparing the price of different seed dealers can lead to competition and a lower price. Planting cover crops can also help free up nutrients, something Kirk Berry, who farms with his dad near Brooklyn, Iowa, has done.
    Another option is also to re-examine the family living expenses. Hadrich said there are several resources available that can help with managing the financial aspect of farming, such as software programs like QuickBooks, PcMars Accounting Software and CenterPoint.