Three years ago, Lisa Thielman of Little Falls, decided she wanted to try something different. Yoga was on her horizon.
    "I liked the idea of the mind and body connection that yoga brings," she said.
    She joined a couple of meditation classes at Red Door Yoga in Little Falls and has been hooked ever since as it allows her to simply turn off the stresses and pressures of the outside world.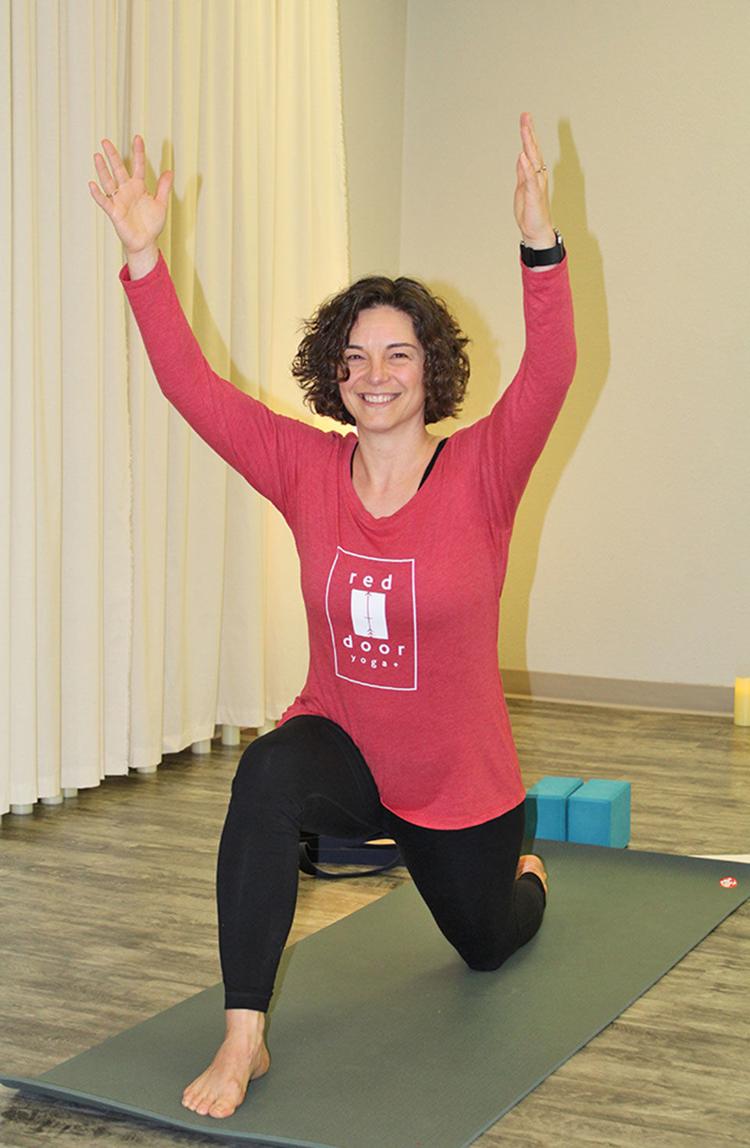 Thielman said the ability to quiet her mind to solely focus on the position she is in has developed over time. Living in a world where the brain is constantly bombarded with stimuli and thoughts about what she needs to get done, it isn't unusual for the brain to want to wander.
    Although quieting her mind is still sometimes a challenge, Thielman said she has chosen to accept that her mind will wander at times, but as soon as it does, she refocuses on the present.
    "You keep pursuing the inner stillness yoga brings," she said.
    Thielman said she likes to attend the Monday night classes, "Yoga Beyond the Basics," as it helps her set the intention and alignment for the week. By having a focused and rejuvenated mind, she can think more clearly and face any life stressors with a positive attitude that ultimately affects her overall well-being.
    Besides having a relaxed mind, there are several other benefits from practicing yoga — greater flexibility, increased muscle strength and tone, improved respiration, energy and vitality, lower blood pressure, improve balance, sleeping patterns and digestion.
    Tamsie Ray, proprietor and certified yoga instructor at Red Door Yoga, said yoga also helps people to develop healthy breathing patterns.
    "Many people are upper chest breathers and in yoga, we really begin to utilize the full capacity of the lungs," she said.
    Looking back at when she started doing yoga, Thielman said she is glad she decided to try it out. At first she was nervous since she didn't quite know what yoga was all about.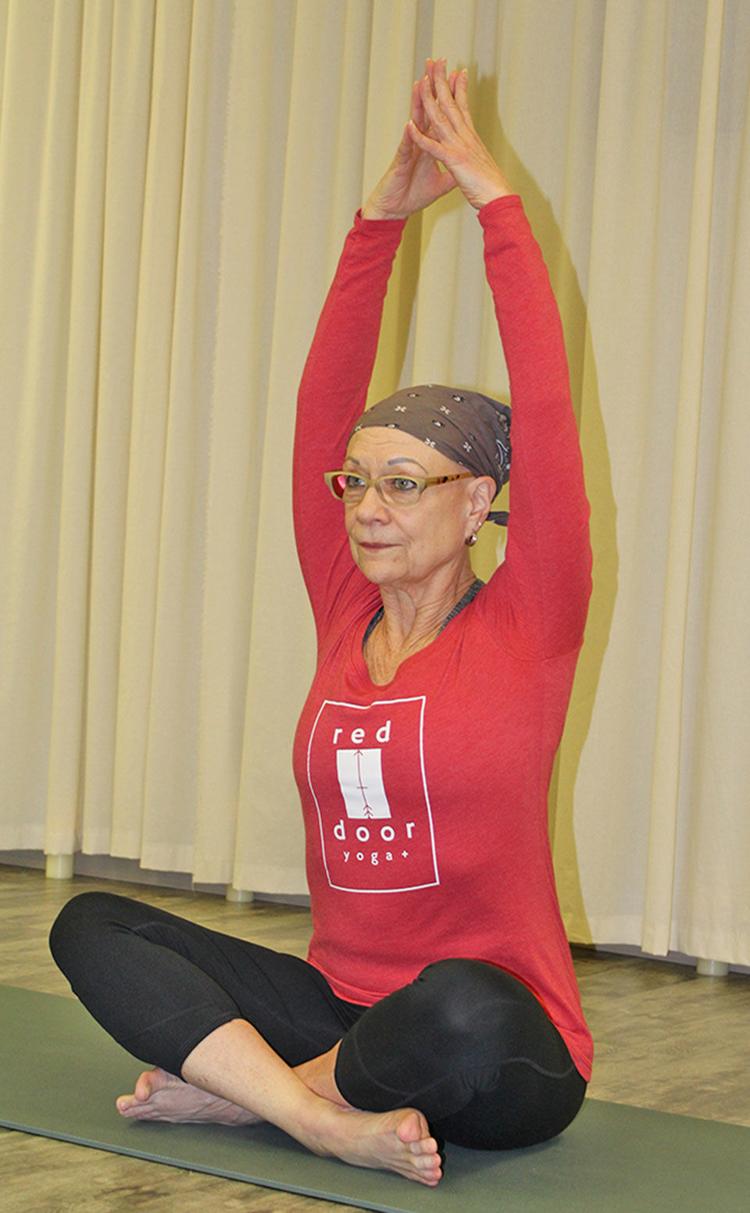 Ray said with photos of people engaging in advance yoga positions circulating social media, people sometimes have a misconception about yoga.
    "Those photos don't really show the reality of yoga. It is what your body can do for you and everybody's body is different. Some of those poses you see, my body will never be able to do because my body doesn't have the right anatomy for it, so by coming to class, we find out what works for you. Everybody starts out somewhere," Ray said.
    For Ray, yoga has been a lifesaver. When she lost all of her hair at the age of 6 and was diagnosed with alopecia areata, an autoimmune disorder, she lost her confidence.
    "I thought there was something wrong with me. I thought, 'Oh my gosh, I am a freak,'" she said.
    Ray started practicing traditional Ashtanga yoga in the mid-1970s in southern California when yoga started having a big impact on the west coast. She was about 19 then.
    "I got into it, never left and it has been a gift," she said.
    Ray said practicing yoga helped her not only embrace the reality of living with alopecia areata, but also helped her to regain her confidence and accept herself.
    "There was something about the yoga community. It made me realize that I am OK exactly the way I am and it has really helped me," she said.
    Today, besides being a registered yoga teacher with 230 hours of training in the Ashtanga tradition, Ray is also a certified trauma informed yoga teacher and a professional life coach.
    Ray said she, Red Door Yoga founder and proprietor Julie Schulte and the other instructors strive to make the yoga studio a safe place in the community for people to experience yoga.
    Since the classes are smaller, the instructors are able to give participants personal feedback and help them grow in their yoga journey whether it is to sit quietly or try new poses.
    The studio provides the participants with needed supplies, such as yoga mats, blocks and straps.
    To help participants to enter their inner stillness, the studio has no artwork, mirrors or other items that can distract them, Ray said.
    Thielman and Ray encourage people to try yoga. For those who may struggle with a certain pose, modified poses are taught, Thielman said.