LF man's quest is to learn the fate of MIA George Bradway
    Life has never been the same for the Bradway family of Staples and the generations after since 1951. Like a shadow hanging over the family, Craig Weidenbach of Little Falls and his mom, Elizabeth "Bess," continue their quest to find out the truth about what happened to George Ervine Bradway.
    Bradway was 20 when he joined the Army in October 1950, along with his older brother, John. Full of life, Bess never anticipated she would never see her brother again.
    "They joined the Army together. Why I don't know," she said.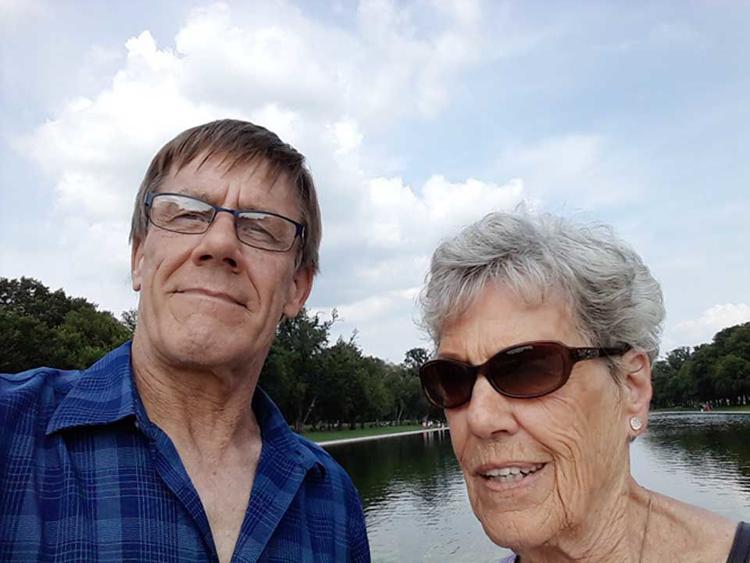 The Bradway brothers were supposed to return to the United States in May 1951 after having been sent overseas to North Korea.
    "I remember it well. I was a senior in Staples High School and they were supposed to be home in time to go to my graduation, The three of us, we were the munchkins together," Bess said.
    Instead, their orders were extended and when they would return home was a mystery.
    Eventually, John returned to America. Bradway wasn't as fortunate — something that haunted John for the remainder of his life, Bess said.
    "I think as his older brother, he felt like he was somehow responsible," she said.
    At first, Bradway was considered missing in action (MIA). Was he dead? Injured? Had he been captured by the enemy?
    The thoughts plagued the family for years.
    "Our parents (Laurence and Maude Bradway) died not knowing," Bess said.
    Eventually, Bradway's status was changed to killed in action (KIA).
    "The complicated part is that he was considered MIA, but after a certain amount of time, they declared him KIA, because supposedly a supervisor of his unit said that at some point someone had reported they saw him killed. However, his remains were never recovered," Craig said.
    Bess said it was so frustrating every time they tried to get answers from the Army. So much of the information was classified.
    It wasn't until Craig discovered the Freedom of Information Act (FOIA) in 2001, that he applied to get any military records he could pertaining to Bradway.
    Although the information was scattered, it told a story of what may have been Bradway's last moments on Earth.
    Private First Class Bradway was a member of Company B, 1st Battalion, 9th Infantry Regiment and 2nd Infantry Division.
    It is believed he was killed in action while fighting the enemy at "Bloody Ridge" in North Korea, Aug. 27, 1951.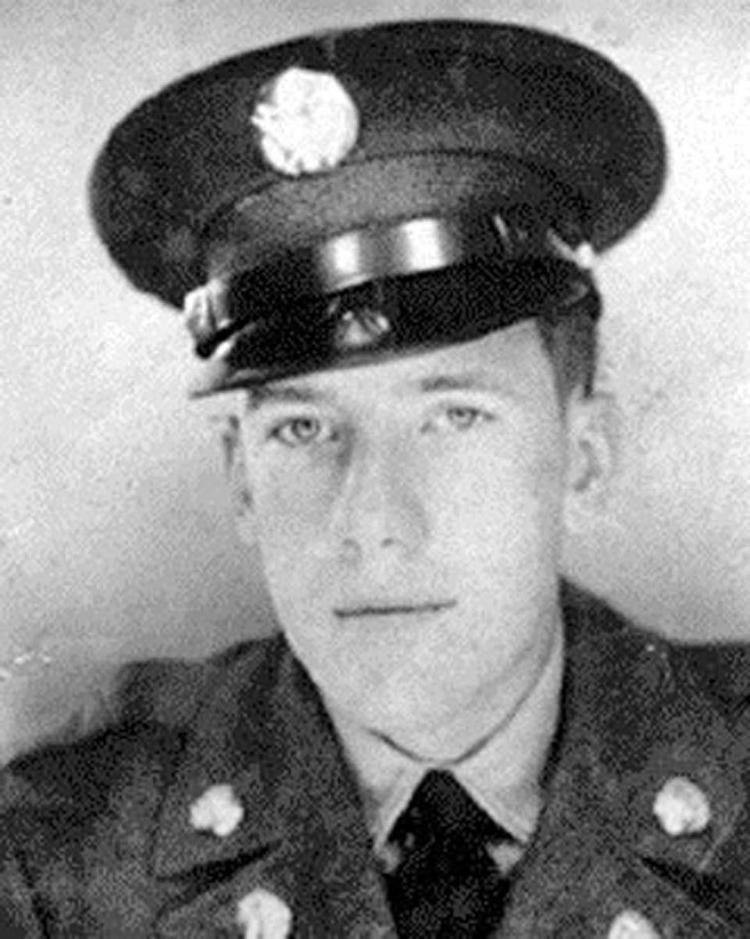 "They went into defensive positions to take these hills at Bloody Ridge. In the evening of Aug. 27, 1951, they were counter-attacked by North Koreans and overrun. That's when he died/disappeared," Craig said.
    Bradway was awarded several medals — the Purple Heart, the Combat Infantry Man's Badge, the Korean Service Medal, the United Nations Service Medal, the National Defense Service Medal, the Korean Presidential Unit Citation and the Republic of Korea War Service Medal.
    Since the medals were never mailed to her parents, the medals will be delivered to Bess. She anticipates them to arrive soon.
    The Defense POW/MIA Accounting Agency (DPAA), an agency within the United States Department of Defense, was collecting DNA samples from relatives of POW/MIA servicemen. It was a way to identify remains that were found or obtained.
    Every so often, the agency holds briefings about where identification attempts and more are at. Visiting the briefings also allows family members of missing or dead loved ones to visit with others who are on the same quest — with others who truly understand what it is like living with not knowing.
    Craig and Bess attended a briefing in Washington, D.C., Aug. 8-11.
    "They were updating families throughout the U.S. that have MIA family members on the current efforts being made to recover their remains from areas now in North Korea," Craig said.
    In addition, families also learned more about recently returned remains and advancements in DNA technology.
    One thing Craig isn't sure many people realize is that 55 cases of Americans missing during the Korean War were released to the U.S. after President Donald Trump met with North Korea's leader, Kim Jong-un.
    An initial inspection of the bones also revealed that none of the bones were animal remains, which had been given to the U.S. in past years.
    Craig said years ago when North Korea had released human remains, they had been mixed in one box along with animal remains.
    "There was no reverence or respect in any way. It also made identifying the bones so much harder," he said.
    This time, full sets of remains came home, each in a box draped with the American flag, Craig said.
    It will take several years to identify who the bones belong to. But it is a mission DPAA and loved ones will not give up on, Craig said.
    Just like he and his mom continue to do.
    As of today, more than 7,700 U.S. troops remain unaccounted for from the Korean War, Craig said.