With many unknowns during the COVID-19 pandemic in 2020, optometrist Dr. Ken Dodge and his wife, Heike, decided to take a leap of faith, trust God and expand their eyecare practice.
    The day they signed the bank papers to move forward with their adventure was the day they also had to lay off all of their staff due to restrictions ordered by Gov. Tim Walz.
    "It was a very hard day for us not knowing how COVID was going to play out and wondering if this was the right decision. It was a leap of faith and trust in God that we would be making the right decision for our staff, for ourselves and for the community to move forward with this on the same day we laid off all of our staff," Heike said.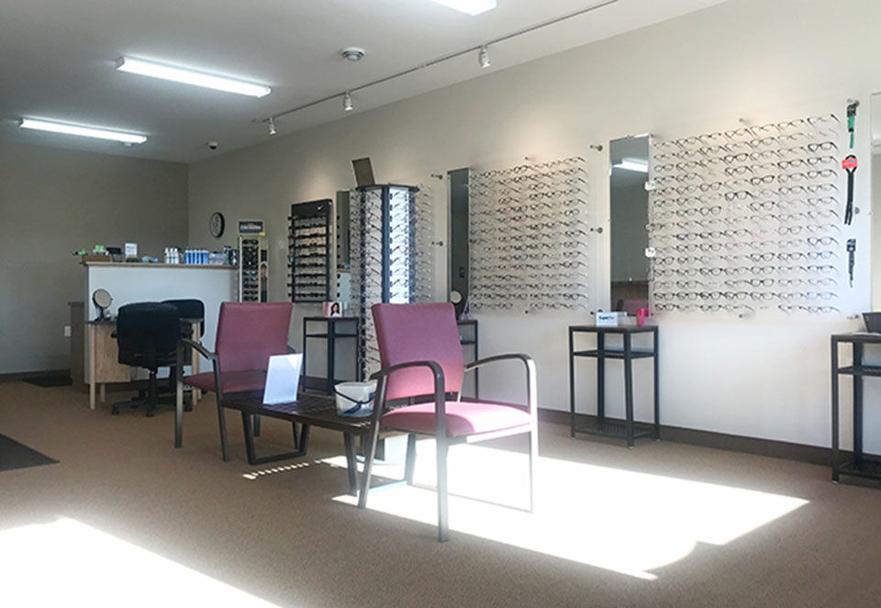 Looking back, it turned out to be the right decision, they said.
    Falls Optical opened in its new location at 1850 First Avenue NE in Little Falls, right on the corner of Highway 27 and 18th Street Southeast, in September 2020.
    The new 2,500 square foot building gives customers access to excellent eyecare services under the same roof in a larger space.
    There are many things both Ken and Heike loves about the new space. The optical allows several customers to view and try on frames spaciously. Given the many COVID-19-related guidelines and restrictions, such as six feet social distancing, it is ideal.
    Comparing it to their old space they rented inside Northern Eyecare Center downtown Little Falls, Ken said it wasn't a lot of space for more than two customers at a time to look at the frames.
    "Sometimes crowded areas may make people feel rushed, like if there was another guy sitting in the chair, waiting to try on frames, too," Ken said.
    There is also a work station in the optical, where patients who are new to using contact lenses, can learn how to put them in and take them out.
    A special office was added for the office staff who handles the billing side of the business.
    "The more complicated health care gets with insurance companies and the more we have to put resources into staff here, it is a nice, big office they can use," Heike said.
    Six new exam rooms were built. Each exam room has its own sink, which makes it very convenient washing their hands with soapy water before and after they see a patient. In their old location, both practices shared one sink outside the exam rooms.
    "It makes it more convenient for all and faster. Every time you have to transition in and out of a room, it slows down the process," Heike said.
    Each exam room also has a handicapped accessible chair, that can be moved easily to allow individuals who are wheelchair bound to be examined while sitting in their own wheelchair. Ken said that while they were able to move the exam chair that weighs nearly 200 pounds, it wasn't always a smooth process. However, now with the chairs sitting on top of a heavy metal plate with small wheels, the chair can be moved with ease as well as locked into position.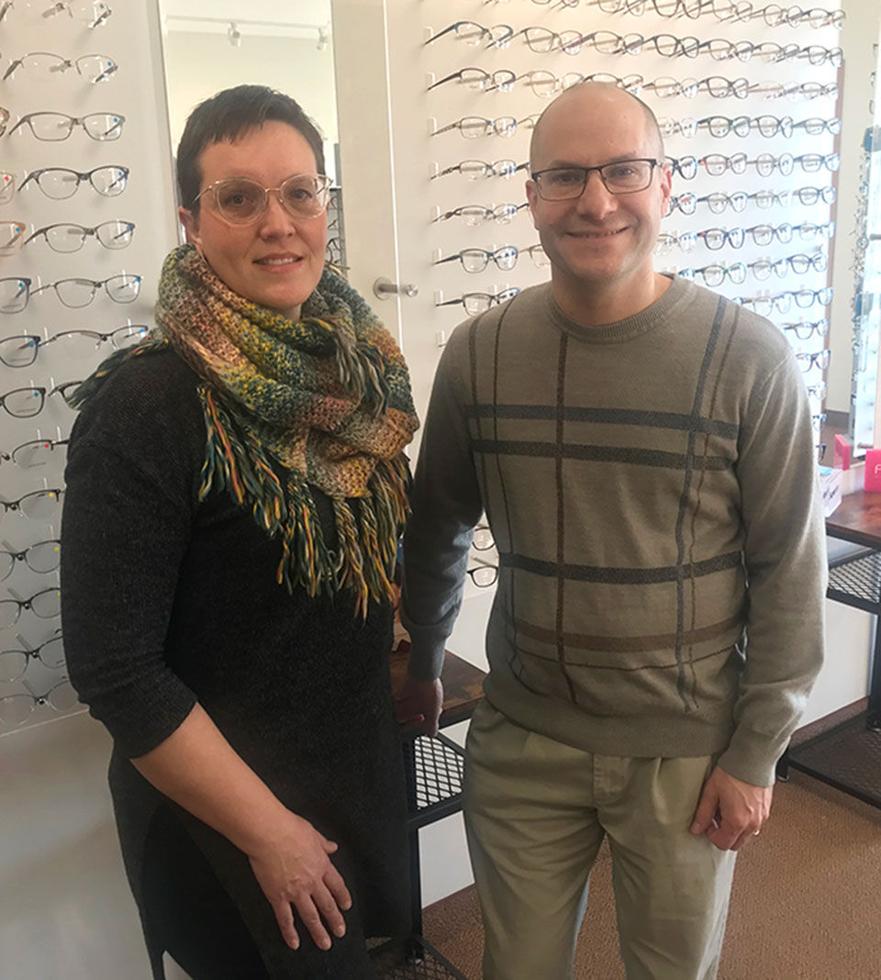 Another new feature to Falls Optical is the break room — something they didn't have at the old location.
    One thing patients really enjoy with the new location is their new parking lots with plenty of parking spaces. Three of them are designated for handicapped parking.
    Ken said parking was a huge issue at the old location as they competed with for the spots with other businesses, including a very busy dental office.
    Besides having their staff back working, the Dodges are very thrilled for the addition of the optometrist Dr. Matt Anderson. It has allowed the practice to see more patients.
    When Falls Optical moved to the new location, the Northern Eyecare Center followed and continues to offer ophthalmology services by Dr. David Sabir.
    Ken and Heike opened their practice at the old location in 2011 and expanded by opening Pierz Eyecare in Pierz in 2012.