After having bred British Labrador Retrievers for several decades, Reuben Penske, owner and founder of Heart in America, Reuben Penske, in Little Falls, knew the breed was indeed special. Little did he know at the time that he would discover just how special the breed really is.
    Penske's own journey of healing and survival began about 11 years ago after he inhaled the fumes from a toxic chemical spill his farming neighbor had on a field next to Penske's property in Elk River.
    As a result, his voice, lungs, autoimmune system and central nervous system were injured. He also developed an acute sensitivity to toxic chemicals. The slightest scent of air fresheners, laundry detergents, cleaning supplies and other chemical products can have severe effects on him.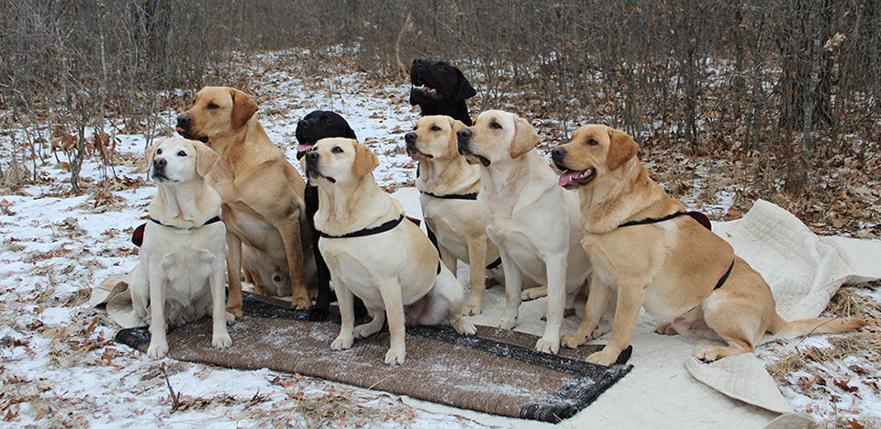 Besides being an American Kennel Club (AKC) breeder, Penske worked as a counselor for adults and children for many years. At times, he utilized his dogs in his counseling and therapy work as his clients responded positively to them.
    Because of the injuries he received and his acute sensitivity to the environment, Penske was forced to close his practice in the city. The constant exposure to toxic chemicals found in simple things, but often found in office buildings, affected his health.
    Penske said Rocket Blondie Shelley came to him as a 10-week old puppy. When she was only a few months old, she started to run around him in perfect figure eights and every now and then sat in steady position on her hind with her front legs and paws stretched out above her head.
    After Penske was severely injured, he began to discover that Rocket Blondie Shelley was interacting and communicating with him on a deeper level. British Labrador Retrievers are also known for their high intelligence and ability to analyze situations more than other breeds may do, according to Royalty British Kennels.     
    After extensive training, Rocket Blondie Shelley was certified as a service dog for Penske.
    "She has helped me understand the invisible relationships with humans a dog can have, especially a service dog," he said.
    With a heart for community heroes, such as military veterans, first responders, families and ministry staff and their children who have various disabilities or face trauma, Penske decided to start training the dogs he breeds to become service dogs.
    Since then, several service dogs have been placed with families and individuals in different communities. While there is no cost for a family or individual to use the service dog, Penske said the individual or family must be willing to be coached to be able to use one.
    The dogs are trained by Penske and by volunteers under Penske's guidance. The volunteers then mentor the puppies by housing them and training them in different public areas with their service dog vest on. After a few months the dog is returned and the volunteer can take on another puppy to mentor and train.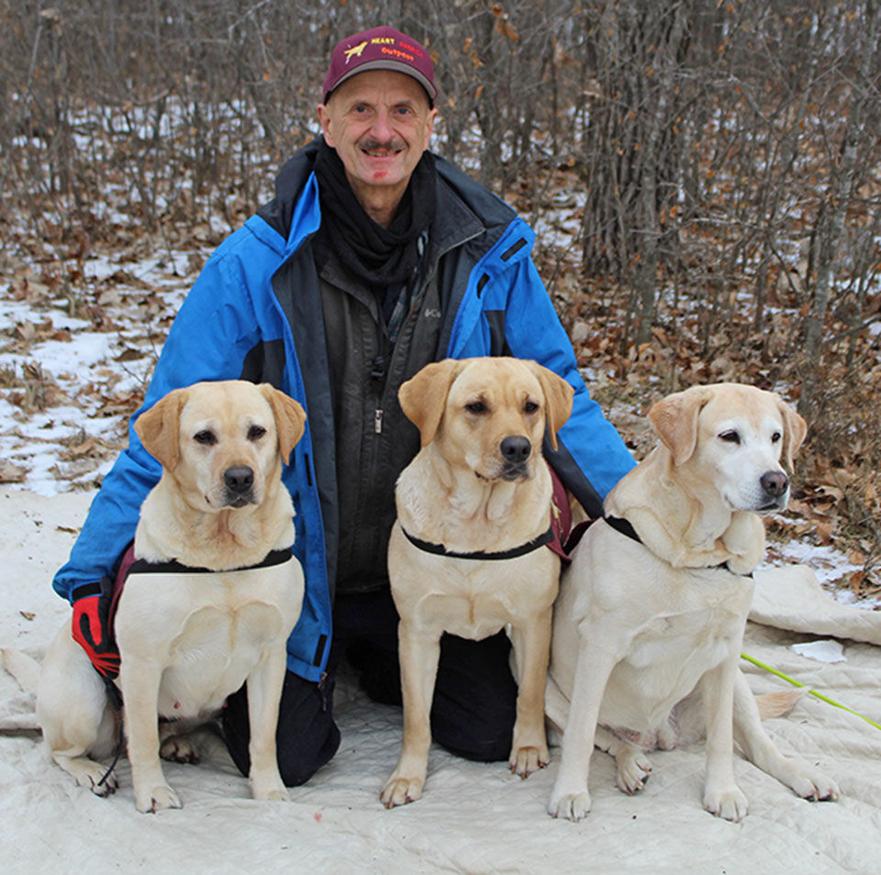 Penske said that while many are supportive of the program, finding volunteer mentors for the service dogs in training can be challenging. Many are afraid they will get too attached to the dog. However, he encourages people to see the bigger picture and the good it does for those who can benefit from having a service dog.
    At this time, Penske is seeking volunteer mentors for some 2-year-old and 3-year-old dogs in training.
    Another thing that makes the outpost service dogs stand out among many other service dogs is their ability to hunt and retrieve fowl.
    "Not a lot of service dog organizations develop the hunting skills," he said.
    Penske said that he is also currently looking for hunters who are willing to mentor dogs for retrieving.
    Seeing the need for providing outpost services in the midwest, Penske moved to Little Falls in November. However, as the organization's current location is only temporary until a more permanent location is found. Penske is currently seeking a partner who can help the organization either acquire land or share a property to develop a safe compound for breeding and training volunteers and service dogs.
Those who are interested in becoming a volunteer, donating or learning more about the organization, can visit www.heartinameri caout post.com.