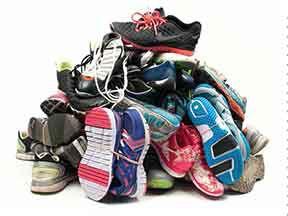 A group of dancers in the Just For Kix and Pierz Pizzazz programs, ages 10 – 14, will be headed to Florida to perform during the halftime show of Outback Bowl in December
To raise funds for the trip, the dancers will host a shoe drive Friday, Oct. 18, from 10 a.m. – 6 p.m. in the Litke's Veterinary parking lot in Pierz.
Folks can donate gently worn, used and new shoes as they are collecting any type or size of shoe, from boots, heels, shoes, sandals, snow boots.
For more infromation, contact Katie Phillips at (320) 339-1626.