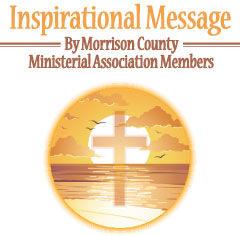 Christ is risen! During this Easter season, we take in the different accounts of the early disciples who encounter the Risen Lord. So many of them began that Easter morning with very heavy hearts. It was hard for them to make sense of what good could come out of Good Friday. It would be Jesus Himself, risen from the dead, who visits them personally to encourage them, give them hope and give them peace. It was this kind of encounter that would lead St. Peter to write: "Blessed be the God and Father of our Lord Jesus Christ, who in his great mercy gave us a new birth to a living hope through the resurrection of Jesus Christ from the dead…". 1 Peter 1:3 NAB.
We believe that through Jesus' suffering and death, the powers of sin and death were defeated. We believe through Jesus' resurrection, we are made sons and daughters of God through baptism. This opens to us the life of grace. The life of grace not only gives us the ability be with God in heaven, we are given the ability to be like Jesus here on earth. He gives us His presence and His life within us as we encounter all of the experiences of life.
Hope is one of the gifts that God gives to us. Hope, according to the Christian tradition is a supernatural virtue that we can receive and live into. Hope is the ability to lean on God's help during difficult times for the long haul. It seems to me that this is the virtue is one we especially need during this time as we continue in this time of pandemic. We continue to take in the updates about the Coronavirus in the news and we continue receive different timetables, statistics, successes and failures. It can often provoke in us some fear or frustration. But Jesus would have us be people of hope! He would have us focus on Him during this time who is faithful to us.
Some verses that we can pray with:
"But those who hope in the Lord will renew their strength. They will soar on wings like eagles: They will run and not grow weary, they will walk and not be faint." Is 40:31 NAB.
"For I know the plans I have for you," declares the Lord, "Plans to prosper you and not to harm you, plans to give you hope and a future."' Jer 29:11.
If we choose to be people of hope, we welcome the divine life of God within us. St. Peter refers to this when he goes on to say: "In this you rejoice, although now for a little while you may have to suffer through various trials, so that the genuineness of your faith, more precious than gold that is perishable even though tested by fire, may prove to be for praise, glory, and honor at the revelation of Jesus Christ." 1 Peter 1:6-7 NAB.
Let us be people of hope!