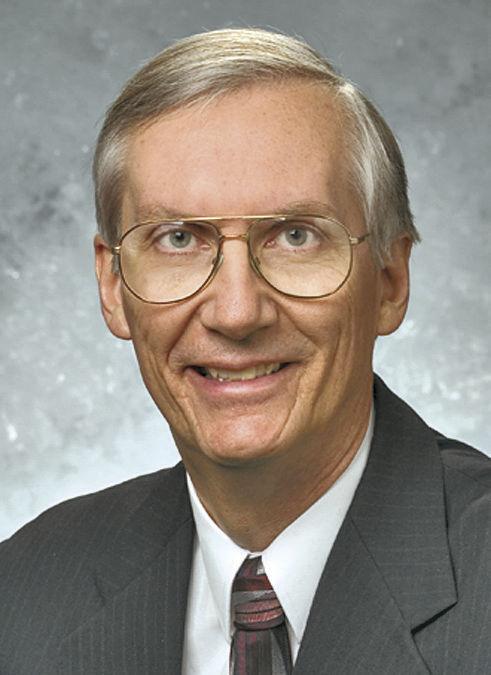 I hesitated to write about the coronavirus this week because so much remains unknown and conditions change rapidly. Nevertheless, the news this week feels a little like it did in the immediate aftermath of 9/11. The nation was reeling from that shock. Then, someone started sending anthrax through the mail, and then the D.C. sniper started shooting random victims while they were simply pumping gasoline.
In the current environment, it remains difficult to sort out what's important and what is not. We have a presidential campaign in progress, we have the coronavirus pandemic and we have an attack on our domestic oil markets, all of which seem to have contributed to a panic on Wall Street.
One thing seems fairly certain, however. If the powers that be who claim the sky is falling are wrong, it is going to undercut the credibility of the national media and the self-proclaimed experts for a long time. As it stands, in the United States about 36,000 people die each year from the flu and another 36,000 people are killed in automobile accidents. Unless one's family member is an unlucky victim, few Americans give those statistics a second thought.
At this point, officials are not even sure what to call this new strain of the flu. I've seen several terms used, with the one that is evolving into the most common being COVID-19, which means it is a strain of coronavirus that was first diagnosed in 2019. On Dec. 1, 2019, a Chinese male became the first person determined to have the disease. According to TheLancet.com website, he had no connection with the outdoor market in Wuhan, China, which Chinese state media called "filthy and messy."
China is a totalitarian government without freedom of the press, so there is no way to verify the truth of anything that comes from there. However, the arstechnica.com website reported that a study has been conducted of 56,000 laboratory-confirmed COVID-19 Chinese patients. Of those:
• 88% had a fever;
• 68% had a dry cough;
• 38% had fatigue;
• 33% coughed up phlegm;
• 19% had shortness of breath;
• 15% had joint or muscle pain;
• 14% had a sore throat;
• 14% headache;
• 11% had chills;
• 5% had nausea or vomiting;
• 5% had nasal congestion;
• 4% had diarrhea;
• Less than 1% coughed up blood or blood-stained mucus; and
• Less than 1% had watery eyes.
In addition, arstechnica.com reported that the Chinese state center for disease control said that 81% of 44,672 confirmed COVID-19 cases were considered mild. Another 14% were considered to be "severe" cases, defined as cases with difficult or labored breathing, an increased rate of breathing and decreased blood oxygen levels. The Chinese CDC said all of those mild and severe cases survived. The remaining cases were considered "critical," meaning those patients experienced respiratory failure, septic shock and/or multiple organ dysfunction or failure. Of those 5%, about half died.
In addition, the Chinese health agency identified the underlying health conditions of 20,812 of the 44,672 patients. The fatality rate for those patients was
• Cardiovascular disease – 10.5%;
• Diabetes – 7.3%;
• Chronic respiratory disease – 6.3%;
• High blood pressure – 6.0%;
• Cancer – 5.6%; and
• No underlying health conditions – 0.9%.
The problem with this last batch of statistics is that no one knows yet how many people have or had the virus, but that conditions were so mild that they were never treated.
Meanwhile, as of Tuesday in the U.S., 600 COVID-19 cases have been diagnosed, with 26 deaths. I don't mean to suggest that those relatively low numbers should be taken lightly. Public health officials are telling us they are going to grow. When the entire nation of Italy is on lockdown because of the number of COVID-19 cases it has, people need to rethink whether or not to be in situations surrounded by crowds.
Perhaps the good news is that the peak flu season is nearing its end. But only perhaps. So much remains unknown about this virus.
As an aside, Democrats have been attacking the Trump administration for not having enough COVID-19 test kits available. However, test kits are like universal gun registration. They may help identify the culprit, but they do nothing to comfort the victim.
It is understandable that Wall Street is freaking out, but not just over COVID-19. On the presidential front, candidates like Bernie Sanders make investors very nervous. He is no friend of your 401(k) or IRA. When Joe Biden did better than expected on Super Tuesday, the market soared. Investors believe they can work with either Biden or President Trump.
However, the price of oil is another matter. Russia and Saudi Arabia could not agree to hold down production in order to prop up prices. Perhaps because of the COVID-19 crisis, in which people are being urged to hunker down and some hoarding has occurred, they see this as a good opportunity to knock out the U.S. oil fracking industry. The frackers need oil to be at about $45 per barrel to make a profit. The Saudis increased production, pushing the price down to the low $30s at this writing.
Combine oil's plunge with gatherings and travel being curtailed, and it's no mystery why Wall Street panicked. I urge caution in the face of uncertainty, but not losing our collective mind.
Tom West, now retired, is the former general manager of this paper. Reach him at westwords.mcr@gmail.com.