To provide our readers with information to help them in their decision-making at the polls during the Nov. 6 General Election, the Record sent out a questionnaire to each of the candidates in the races for U.S. Senate seats. The races include the seat formerly held by Al Franken, and filled by Tina Smith, who was appointed by Gov. Mark Dayton when Franken resigned. Smith, a Democrat is being challenged by Republican Karin Housley. The other contest includes Sen. Amy Klobuchar, the Democrat who has represented Minnesota for 12 years (two terms), and Jim Newberger, a former Republican legislator for Minnesota, who is challenging her.
The candidates were asked to introduce themselves, to respond to a number of questions and to provide a photo. Each of the candidates was asked to limit their responses to the questions to 100 words.
The House candidates were asked the same questions, they are as follows:
President Trump signed in 2017 the first Tax Reform bill signed into law in 30 years. Do you support the Tax Reform bill? Why or why not?
The unemployment rate in the U.S. at the end of August was 3.9 percent, one of the lowest rates since World War II, and down from 10 percent in 2009. What do you attribute to the change and what is your policy to keep the economy growing strong?
Partisanship and polarization is at an all-time high in Congress. What legislation do you or will you support that you believe would enable you to work with members of the opposite party to get things done?
Republicans failed to pass complete repeal of the Affordable Care Act. Many Democrats are pushing for Socialized Health Care and a single-payer national health care plan. With rising healthcare premiums, how will you help Minnesota residents receive quality and affordable health care?
President Trump signed into law this year an increase in the National Defense Budget of more than $700 billion, the largest increase in defense spending since Ronald Reagan's presidency. Do you support the increase in national defense spending? Why or why not?
Amy Klobuchar, DFL Incumbent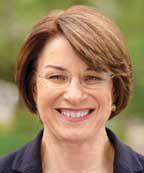 Introduction: I am Amy Klobuchar running for re-election to the United States Senate. I live in Minneapolis with my husband, John Bessler, and we have one daughter, Abigail. I hold a law degree and served as the former Hennepin County attorney.
Question 1: I've long called for tax reform and bringing down the business and middle-class tax rates, but it needs to be done responsibly, not by adding $1 trillion in debt. I support helping the middle class, simplifying the tax code and bringing back money that's held overseas to fund infrastructure at home.
Question 2: We have a good economy in Minnesota because of good businesses and good workers. My focus has been on moving our economy forward by strengthening the fundamentals that lead to sustained economic growth and more good-paying jobs. That means investing in education, updating and enhancing our current policies to focus on training the next generation of workers to compete in a global economy, increasing our emphasis on exports, including for small- and mid-sized businesses, responsibly reducing red tape and addressing our nation's debt.
Question 3: In the past two years, President Trump has signed 21 of my bipartisan bills into law. I have a long track record for working with both Democrats and Republicans to get results for Minnesota, including working with Republican senators like Chuck Grassley of Iowa on farm issues, John Cornyn of Texas on sex trafficking, and James Lankford on elections. Because courage isn't standing by yourself making a speech. Courage is whether or not you are willing to stand next to someone you don't always agree with for the betterment of this country.
Question 4: We must bring down costs and premiums by implementing reinsurance on the national level like Minnesota did on a bipartisan basis in the state and providing cost-sharing reductions. However, we cannot go backwards by repealing key ACA protections. We must retain patient protections, like keeping kids insured until they are 26 years old, and we can't go back to a time when we kicked people off insurance for a pre-existing condition. We also need to pass my bills to bring down prescription drug prices.
Question 5: I supported the Defense Bill. Protecting our nation from those who would do us harm is the first and most important responsibility of Congress. We need to focus our defense budget on retooling and reinforcing our military capabilities and supporting those who have sacrificed for this nation, regardless of their service branch. We also need to identify and eliminate wasteful spending and unnecessary programs to ensure fiscal responsibility and accountability in our defense budget and be better prepared to respond to cyber attacks.
Jim Newberger, GOP Candidate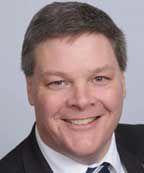 Introduction: My name is Jim Newberger and I am running for the U.S. Senate. I was born and raised in Minnesota and currently live in Becker with my wife, Michele. We have been married for 27 years and have three adult children. I graduated from St. Cloud State University with a degree in mass communications and political science. I am in my third term of the Minnesota House of Representatives and am the vice chair of the Jobs and Energy Committee.
Question 1: I do support the Tax Reform Bill. This tax bill has allowed Minnesotans to keep more of their money in their own pockets to use on things that are important to them. This bill also repealed the "death tax." This tax was particularly destructive to our farmers who wished to keep their farms in the family.
Question 2: President Trump's policies, in addition to the Tax Reform Bill, have jump started our economy by making America a great place in which to do business. We should make the tax cuts permanent and continue to seek ways to encourage our job producers.
Question 3: I have a demonstrable history of working across the aisle in the Minnesota House of Representatives on legislation for the emergency response teams and our power plants. What it requires are people willing to look at a problem that needs to be addressed and finding common ground on which to start. Immigration reform, refugee resettlement and border security are our most urgent and important issues.
Question 4: As a paramedic, a member of the Minnesota House of Representatives, and a medical missions team member, I've witnessed what happens to people who suffer under single payer health plans. We need to establish a free market plan that allows the purchase of insurance across state lines. Increasing competition drives down premiums and increases the quality and quantity of services. We provide a safety net for those with preexisting conditions and those who cannot provide for themselves. This will also help our rural communities attract and keep doctors, clinics, and hospitals easily accessible and close to home.
Question 5: National defense is a primary responsibility of the federal government. We fulfill that responsibility to the people of our nation by providing cutting edge equipment, fully trained troops and appropriate monetary compensation for those who serve. These three things are essential to mounting a vigorous defense of our nation.
Tina Smith, DFL Incumbent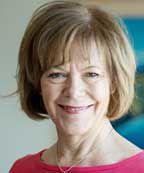 Introduction: I came to Minnesota 34 years ago with my husband Archie to work at General Mills. We have two sons and two wonderful daughters-in-law who all call Minnesota home. I got involved in politics by volunteering on local campaigns while I was a small business owner. In 2014, I was elected lieutenant governor of Minnesota and today, I'm honored to represent Minnesota in the U.S. Senate where I work to ensure Minnesotans have the freedom and opportunity to build the kind of lives they want.
Question 1: I want to give tax breaks to working families, not giant corporations and the wealthy like the recent Republican tax law, which estimates show will overwhelmingly benefit the wealthiest Americans. The Republican tax bill is also problematic because it added $1.5 trillion to the federal debt, putting Social Security and Medicare at risk of cuts.
Question 2: The economy is working for a lot of Minnesotans, but others are still hurting. We need to build a diverse economy that fits Minnesota, starting with helping young people build careers. That's why I worked to pass a law that expands career and skills training opportunities so students can fill high-skill, high-wage, and in-demand jobs. I'm working to invest in manufacturing, technology and expand our agriculture economy. I'm also working to close the gender pay gap and enact paid family leave legislation so parents can care for a new child without the worry of losing a paycheck.
Question 3: I'll work with anyone – even if they disagree – to do get things done for Minnesota. I fought for a spot on the Agriculture Committee and worked with Democrats and Republicans to pass a Farm Bill that will help Minnesota's farmers grow and thrive by including help for younger farmers to get started, expanded broadband in rural areas and strengthened crop insurance. I also helped pass a bipartisan Senate bill to combat the opioid epidemic that includes a provision I wrote with Republican Senator Lisa Murkowski to expand resources for students to access mental health services in their schools and communities.
Question 4: The number one issue I hear about from Minnesotans is the rising cost of health care, especially prescription drugs. That's why the first thing I did when I got to the Senate was take on the big pharmaceutical companies. My first bill in the Senate helps to lower prescription drug costs by making cheaper generic drugs more available. I also introduced legislation allowing Medicare to negotiate for lower prescription prices and allowing for safe importation of cheaper drugs from other countries, like Canada, while penalizing drug companies for spiking drug prices.
Question 5: We need a budget that meets our national security needs and supports the men and women of the armed forces, that's why I voted in favor of this year's bipartisan defense funding measure. The bill reversed harmful across-the-board cuts to the defense budget that were scheduled to go into effect if Congress had failed to take action. I also worked across the aisle on a provision in the budget to ensure Camp Ripley and similar facilities across the nation continue to get the funding they need.
Karin Housley, GOP Candidate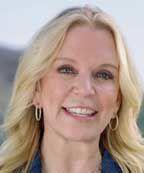 Introduction: I am Karin Housley, Republican nominee for U.S. Senate in Minnesota's special election. I live in Saint Marys Point, with my husband, Phil. We have four children and two grandsons. I hold a bachelor of arts degree in communications from the State University of New York at Buffalo. I served Minnesota as a state senator from District 39, elected in 2012 and re-elected in 2016.
Question 1: As a small business owner, I understand the crushing impact of high taxes on job creation. Hardworking Minnesotans deserve to keep more of their paychecks to provide for their families. For this reason I do support the Tax Cuts and Jobs Act, and I hope Congress is able to pass the legislation to make permanent the tax relief for middle-class families.
Question 2: Thanks to the sound economic policy passed over the past year, we have encouraged innovation and job growth and Minnesota families have been able to keep more of their hard-earned dollars. As a U.S. senator, I will focus on that continued growth while working to cut regulation and address our national debt. With smarter spending, we can balance the budget and continue to grow our economy to historic new heights.
Question 3: As chair of the first-ever Minnesota Senate Aging and Long-Term Care Committee, I am proud of the bipartisan work I've done to protect seniors in our state – and we accomplished it by working together. Just as I've done in the Minnesota Senate, I will work across the aisle to ensure all voices are heard. I have a record of being a problem-solver and working in a bipartisan manner to deliver for my constituents, and I'll continue that legacy as a new voice for Minnesota in the United States Senate.
Question 4: Obamacare caused premiums to skyrocket and reduced the quality of care. A patient-centered, market-driven solution is best to provide Minnesotans with affordable, accessible coverage and care. We should continue to allow parents to keep kids on their plans, and insurers should not be able to deny coverage for pre-existing conditions. To drive costs down, we must increase transparency with the costs of common health procedures, promote generic prescriptions when possible, and sell plans across state lines.
Question 5: National defense is essential to the security of the United States and its allies. A strong military presence is important to maintain peace and protect American interests around the world. We need to invest in our national security to always ensure the men and women of our armed forces are getting the resources they need to keep us safe.