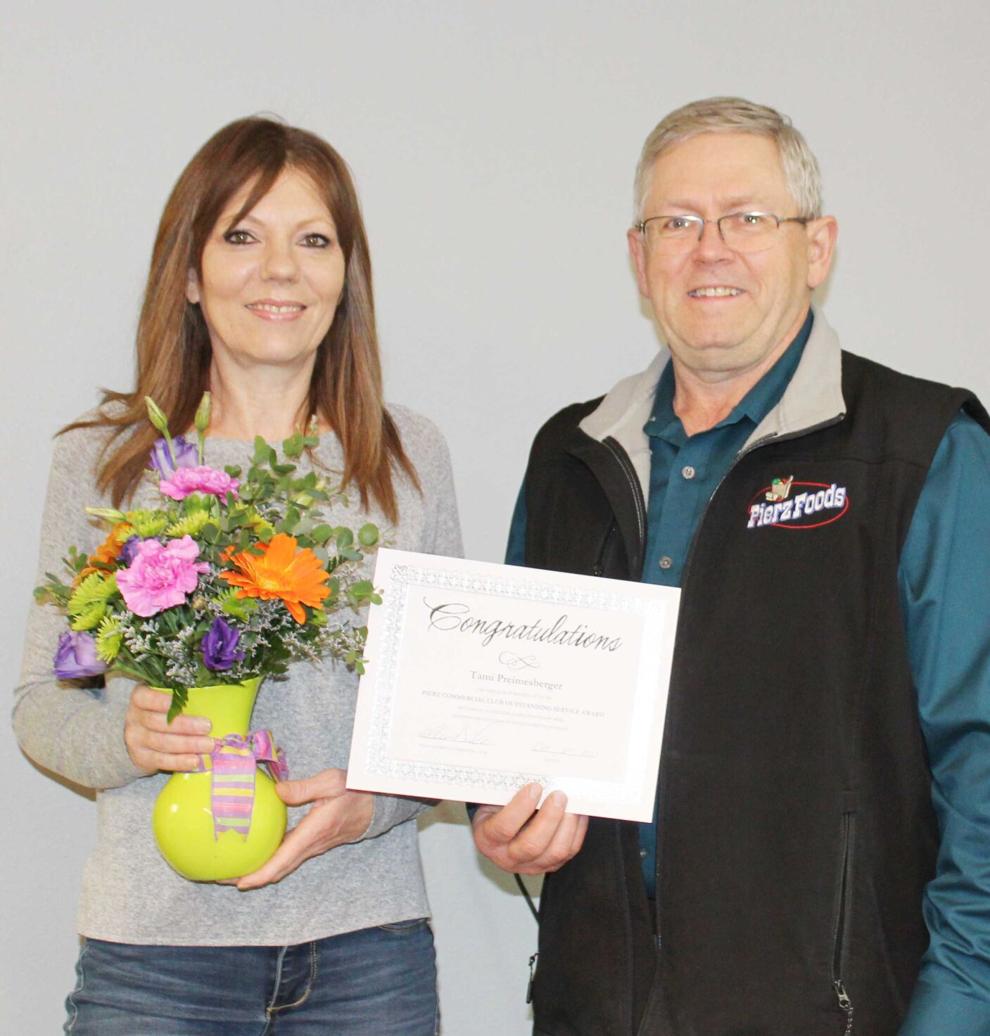 Tami Preimesberger, an agent with Hanneken Insurance in Pierz, wasn't sure why Allen Dahmen was dropping by with flowers, Wednesday,
Dahmen explained the flowers, a certificate and $50 in Pierz Bucks, were for Preimesberger being named as the Pierz Commercial Club's Outstanding Employee of the Quarter.
Preimesberger, who was nominated by her boss, Matt Hanneken, has been with the agency for seven years. She said she enjoys her coworkers and the people she meets during her work day.
The nomination described Preimesberger as "always smiling, loyal, hardworking, dependable and a touch crazy (but in a good way)."
Preimesberger said she has two grown children and one grandchild, and enjoys spending her free time at her cabin on Sullivan Lake.
Anyone who would like to nominate an Outstanding Employee who works at a business that is a member of the Pierz Commercial Club is asked to send the nomination to: Pierz Area Commercial Club, Attn: Mary Gritzmacher, P.O. Box 3, Pierz, MN 56364.