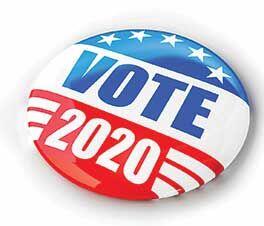 To provide our readers with information to help them in their decision-making at the polls during the Nov. 3 General Election, the Record sent out a questionnaire, with questions suggested by the Minnesota Newspaper Association, to each of the candidates who filed for a State House or State Senate seat in Senate Districts 9 and 15 and House Districts 9B and 15B, which cover Morrison County cities/townships.
The candidates were asked to introduce themselves, to respond to a number of questions and to provide a photo. Each of the candidates was asked to limit their responses to the questions to 100 words.
Following are the questions sent to each of the candidates in the Senate and House races:
Question 1: If elected, what is your top priority for the 2021 Legislature?
Question 2: How do you grade the state government's response to the pandemic? Are additional measures necessary? If so, what?
Question 3: What specific measures do you support to reduce the increasing partisanship of the lawmaking process and resulting gridlock?
Question 4: The Legislature will be tasked with adopting a two-year budget in 2021with a looming shortfall due to the financial impact of COVID-19. What will be your approach to balancing the budget in terms of reducing spending and/or raising taxes and fees? Be as specific as possible.
Question 5: COVID-19 resulted in dramatic changes to the delivery of education. What weaknesses in the system were highlighted by distance learning? Did we identify any best practices that should be incorporated in the post-pandemic era?
Question 6: Affordable health care remains a concern to many Minnesotans. Do you support expansion of government-run health insurance plans? If not, what options do you support to stabilize health insurance premiums?
Question 7: Mandated paid family and medical leave for all Minnesota employers was debated in 2020. It passed the House but failed in the Senate. Do you support such a mandate? Why or why not?
---
STATE SENATE DISTRICT 9
Paul Gazelka, Incumbent, Senate District 9

Introduction: I am the Minnesota Senate Majority Leader. I have served for 10 years. I am a small business owner. I am married to Maralee and have five children and five grandchildren. I am a Christian, conservative and Republican. My faith is important to me and my commitment to serve comes from those values. Being a state legislator is a way for me to serve the state I love and the community and district I live in. Faith, family and freedom are important to me.
Question 1: The top priority is to deal with the deficit caused by Governor Walz' shutdown of Minnesota's economy during COVID-19. We've gone from a $2 billion surplus to a $5.5 billion deficit and will need to work to balance the budget. The goal is to do that without raising taxes, instead working to cut each department's expenses. We need to get Minnesota on track, create a climate for businesses to thrive safely without government mandates and get children back to school. We will continue to say no to defunding or dismantling police departments as safety is a priority for our communities.
Question 2: I'd give it a C-. During the first month of the pandemic, the government worked together. The Legislature provided a half billion dollars so that there would be enough PPE and ICU beds for the predicted coming surge. It did not happen and the governor did not adjust his decision-making process. Businesses and churches were unilaterally shut down. As they've re-opened, there've been multiple inconsistencies. Bars can have 50 patrons, while churches can only have 10 participants and without any singing. The governor has made it hard for schools as his parameters make the decision for how schools must operate.
Question 3: Although Minnesota has a divided government, we have been successful governing together. Last year we were able to pass a two-year budget and this year we passed a police accountability bill. When we work together as the three branches of government are intended to work, we work well together. When the governor has made unilateral decisions without the Legislature's involvement, the partisanship became more evident. As we work together to open up the state safely and work together for the good of the whole state, the gridlock is lessened as we all have the state's best interests at heart.
Question 4: The goal will be to balance the budget without raising taxes. We will need to cut spending in each department. I asked the Governor in April for each department to begin by cutting spending by 5%. It hasn't happened yet, but we will have to do that. We also need to open up the state so businesses can begin to recover so our economy will rebound.
Question 5: Distance learning showed us that not all students have access to broadband. To do distance learning successfully, students needed to be able to get online and do the work and have communication with their instructors. Many students have not done well. We need to work with local school districts to find a way to get students back in classrooms. In a global community, it is good that students are learning to access learning in diverse ways. Snow days may be a thing of the past. Learning can go on anytime, anywhere.
Question 6: No, I do not support an expansion of government-run health insurance plans. Two years ago, we stabilized the premiums by providing re-insurance. We have lowered prescription drug prices, especially insulin, cutting the cost by half in most cases. We increased competition with more options to purchase insurance.
Question 7: Employers and employees should have the flexibility to determine their benefits. A "one size, fits all" plan does not work in this situation. Employers that can afford it generally offer it, and the opposite is also true. Employees can look for jobs that have the benefits they desire.
A. John Peters, Candidate Senate District 9

Introduction: I am John Peters running for Senate is SD 9. I run a small computer shop in Long Prairie educating seniors and computer repair. I am married to a nurse (Kathleen Peters) and we live on Horseshoe Lake near Browerville. Throughout my life and have been an educator, research scientist, technical manager programmer, and businessman. I have won national awards for technical excellence, education and awarded the Entrepreneur of the Year by Governor Pawlenty. As a scientist, I will base my decisions on facts and not preconceived beliefs. I am willing to work for you and not a predetermined agenda.
Question 1: Health care! From 1997 to 2002, I spent 200 days in the hospital. I went from being financially healthy to being $200,000 in debt. If I wasn't in the tech field, I would have never recovered financially. I also had COVID this June and spent a month sick. We must make sure that MNsure is up to the task, drugs are affordable and we can keep our rural clinics and hospitals open. This includes adequate pay and resources for nursing homes, sufficient pay for nurses and mental health care.
Question 2: Grade B. If the state would have gotten clear directions from the federal government and shut down immediately, we would be out of the woods by now. Businesses would be open and schools would be in session. Also, the state should have had PPE stockpiled for an emergency. Right now, the state has rising COVID cases and is at 4.8 infection rate; 1% rate means we have COVID in control. The problem is exacerbated by the poor regulations by our neighboring states and lack of masking and social distancing here. We need testing, contact monitoring and isolation of the infected.
Question 3: We need to base our decisions based on facts and not preconceived notions. I have friends that disagree with me, but we are still friends. I can only speak for myself, but I will do my best to create relationships across the aisle, If the Republicans have a good idea, I will support it. If the Democrats have a bad idea, I will not support it. I am willing to compromise. I have done that as a businessman and a scientist. Respect is the key.
Question 4: This is a tough one. I do not want to go into this with many preconceived ideas, but it must be a combination of targeted decreases and tax increases. When we raise taxes, it cannot be property or on people earning less than $100,000. Gas tax is not out of the question, but not my first choice. Each state department must decrease their budget by 10% to 15%. When prioritizing funding, I would have health care, education, infrastructure (emphasizing high speed internet, then roads and bridges) and job retraining. This will take hard work and study.
Question 5: I have created online classes and have taught hybrid classes. When teaching an in-classroom class, it would take about a month to prepare. When I taught online classes, it took me six months to prepare. We were not fair to families or teachers by throwing them to the sharks. The first thing we must do is reduce class size and make sure there is adequate ventilation. Primary should be mostly in-class with two shifts. Secondary should be hybrid with two shifts of onsite. Teachers must be trained in this new paradigm. We also need sufficient Internet for all.
Question 6: Yes, I support expansion of MNsure, Medicaid and Medicare. This is especially important for small businesses and family farms. Medicare has the highest level of service for the lowest cost of any health care plan. My daughter had her child while living in Australia. If she wanted just government-run health care she had to go to the government doctors and clinics. For $49 a month, she could buy a supplemental policy and choose anyone she wanted. Most family policies are $800 -$1,000 a month. If my taxes were raised by $400 a month, I would be ahead of the game.
Question 7: I support the state-run insurance program to partially reimburse lost wages for workers taking medical or family leave. People should not be given the choice of taking care of yourself or family or losing your home. People will not do their best work when ill or worrying about a family member. It should be treated like a temporary unemployment situation. I have not concluded how long leave should be supported and will study the issue.
---
STATE SENATE DISTRICT 15
Andrew Mathews, Incumbent, Senate District 15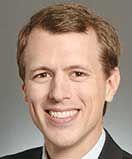 Introduction: I live with my wife Elsa and our young son Daniel in Princeton. I was first elected to the State Senate in District 15 back in 2016, and it has been a privilege to serve my constituents. Before that I was a veteran's caseworker helping them get the care and benefits they needed in the VA system. I also used to serve as a pastor of a small church for several years. I have been very involved in our community for many years.
Question 1: The 2021 Legislature will have a big job ahead with the state budget. We are likely facing a large budget deficit due to COVID-19 and the government shutdown, and we're going to have to balance it by making reductions of bloated state agency programs and staff, while protecting essential Health and Human Services funding such as our nursing homes, the vulnerable, elderly and the disability community. We can't do it by raising taxes after many Minnesotans took a big financial hit or even lost their jobs this year.
Question 2: Initially, the response was good as we all came together to make sure we had the equipment, PPE, testing and hospital capacity we needed in case the worst happened. Thankfully, the dire predictions and models were far from accurate. Since then, government overreach has run amok with the Governor's emergency powers. The Constitution never intended for one branch of government to cut out the others and rule everything unilaterally. The Governor has controlled when people can leave their homes, open their businesses, attend church services and whether schools can be open for in-classroom learning. This has to end.
Question 3: It is sad to see how toxic politics is getting these days, and it's not sustainable. I choose to not act this way in the circles that I run in, and instead treat everyone with respect — even when we disagree. It is possible to stand strong for constitutional values, and still be kind and respectful to those with opposing views. Legislators needs to spend more time working with people on both sides. I've built good relationships on both sides of the aisle during my time in the Senate, and I'll continue to do so if elected again.
Question 4: The budget in 2021 will have to reduce spending, there's simply no way around it. In 2017, as a brand new senator, I was very surprised when I learned that there is a state agency whose sole purpose is to coordinate the work of other state agencies! There are too many redundancies in our state agencies, and we need to make reductions while preserving essential services, particularly in Health and Human Services. I don't support raising taxes on Minnesotans who are still struggling financially from COVID-19 (Minnesota is already in the top five highest tax rates in the nation).
Question 5: We've learned that distance learning can be a good tool in the toolbox, but it does not work for everyone. The biggest frustration I'm hearing from our local school officials is that they are not allowed to make the best decisions needed for the district and its families, their hands are tied by Gov. Walz's executive orders mandating which style of learning they must do. The best practices we've learned is that our local school districts are best equipped to keep students and families safe during this pandemic, and should be allowed to make necessary decisions.
Question 6: Senate Republicans have been leading on reducing the cost of health care by pushing for more transparency in billing, lowering the costs of prescriptions, passing new rules on pharmacy middlemen to lower drug costs, and protecting pre-existing conditions. We will lower the cost of health care by increasing competition in the private marketplace. I do not support expanding government run health care programs, or moving towards a Medicare-for-all system or eliminating private health care. Since Medicare payments usually do not even cover costs, expanding or mandating it will likely put rural hospitals in even greater financial difficulty.
Question 7: I fully support companies that choose to give an excellent benefits package to their employees, including paid family and medical leave. More and more of them are doing it because it will give them a competitive advantage to keep the best employees. I don't support forcing it on companies as a mandate because it will disproportionately hurt small and rural businesses, the same ones trying to stay afloat this year from COVID-19. The best ones to know what a small business needs and what it can afford are our local folks, not St. Paul officials.
Brent Krist, Candidate Senate District 15

Introduction: I was raised in Bogus Brook Township just east of Milaca, and still live on the family farm after over 38 years. I attended Milaca Public Schools and earned my associate of science degree from Anoka Ramsey Community College, in Cambridge. I met my wife Sherri in Milaca and we have been married for 13 years. I have been employed by BNSF Railway for 16 years and counting and have been a union officer for Sheet Metal Air Rail Transportation (SMART-TD) for the last 12 years. My life experience and common sense will serve our district well.
Question 1: I will support the Minnesota Health Plan (SF 1125). Health care has become far too costly and complicated, and we need sweeping reform in our state. I will fight to eliminate copays, deductibles, surprise billing and price gouging by the pharmaceutical industry.
Question 2: Governor Walz has a difficult job, made even more so by a total lack of engagement from one side of our Legislature. It is unfortunate that a pandemic has become a political issue, when a deadly virus should unite us in a common fight. I trust science and will listen to the guidance of health experts. It is obvious that wearing masks indoors is effective at limiting the spread of COVID and is essential to keep businesses open. Instead of endless show votes to pretend there is no emergency, I will face reality and work together on a path forward.
Question 3: I want to change this us-versus-them, two party system and get back to fighting for issues that help all residents in our district. If we all just take a breath and try to stop worrying about winning, and just use common sense, we should be able to come to compromises and do what is best for the citizens of our districts.
Question 4: I am hopeful that the deficit will be short-lived. In managing the situation, I will seek to hold harmless the most vulnerable in our state by protecting essential public services and avoiding deep cuts to the civil service. I will pursue new revenue by legalizing and taxing recreational marijuana, which could raise upwards of $1 billion. I will also grow the tax base by lessening regulations on hemp production so our farmers can benefit from the booming demand for CBD and other products.
Question 5: This pandemic has highlighted the fact that we have horrible broadband options, if any at all, in our rural communities in Senate District 15. High-speed internet is a utility for the modern area. I will prioritize those investments so our kids have the opportunity to learn no matter the format. While challenging for students, parents and teachers alike, COVID has taught us to look at individual needs and create flexible learning plans for each student that can be taken forward into the future.
Question 6: I support Senator John Marty's Minnesota Health Plan. It is a state-based, single payer coverage system that gets rid of greedy health insurance and overly complicated billing and payment structures. Instead, all Minnesotans will be covered, providers won't have to juggle hundreds of insurance plans, and no one will have to fear debt or bankruptcy from medical bills. With courageous legislators to stand up to special interests and pass this bill, we will lower health care costs by an estimated 30%. We can't afford the system we have and we need sweeping reform.
Question 7: I support paid family and medical leave (SF 1060); it is a common sense piece of legislation. No one should have to choose between their job, helping a family member or taking care of themselves. If people put off medical problems because of a potential loss of income, it tends to make the medical condition worse. In addition, responsible businesses already understand that in the long-term, employees will be more productive and turnover will be lower with these in place. Let's make sure that all Minnesota workers get the same access.
---
STATE HOUSE DISTRICT 9B
Ron Kresha, Incumbent, House District 9B

Introduction: Ron Kresha and Wendy Kresha have been married for 27 years with five children: Alexander, Amelia, Adrienne, Aliza and Ainsley. Ron graduated from St. Cloud State as an English teacher and aviation degree. He taught for 11 years before co-founding Atomic Learning in Little Falls. After growing that successful company, he co-founded Golden Shovel Agency, an international economic development company. His experience growing companies in rural Minnesota give him the experience and knowledge to fight for our rural communities and to attract jobs and a workforce. He has voted to reduce taxes for our area and rescind onerous regulations.
Question 1: The 2021-22 Legislature will be faced with a $6 billion deficit from the effects of COVID on the state economy. Solving this budget deficit without raising taxes and further burdening our families and business owners will be my priority. Secondarily, I will vote to keep government from burdening individuals so they can prosper in the Gigabyte Economy.
Question 2: In February, our world was not prepared for COVID and every country was trying to avoid the high hospitalizations that Italy experienced. That high hospitalization rate didn't occur in Minnesota. But Minnesota should've put a 100% focus on long-term care and less focus on lock downs in rural parts of the Minnesota. Going forward, we need to accept COVID and we need stop using fear as a tactic for politics. This is not the only challenge our country has faced or will face.
Question 3: It is difficult to reduce partisanship when I fully disagree with my Democrat colleagues. In the last 12 months, I have watched them allow the destruction of neighborhoods in Minneapolis and St. Paul and refuse to stop the unconstitutional unilateral executive powers used by Governor Walz. Until the St. Paul Democrats decide to allow the Legislature to work as intended, I don't see opportunities to bridge the divide.
Question 4: The projected $6 billion budget deficit can only be solved by cutting expenditures. No matter who is in office in the next budget cycle, there will be cuts to services and government. I will be starting with a reduction in the over-inflated government offices at the state level. However, the reality is that no program will be spared, and every area of Minnesota will see cuts to solve this deficit.
Question 5: Our school administrators, teachers and school staff, have done an amazing job of dynamically adjusting education in these very difficult COVID learning environments. But I believe the Department of Education was too focused on infection rates versus graduation rates and we are putting our students in an impossible learning environment. The kids who live in the margins with difficult homes and socioeconomic challenges or special education needs are suffering the most from this COVID learning environment. In the education committees I serve, we will look for improvements and resources for these kids.
Question 6: We need an affordable and accessible health care system that is not over-inflated by government mandates and regulations. There is no chance to pass an expensive government health care system with the deficits we are facing.
Question 7: We already have robust family and medical leave and employers know how to access and offer those benefits. The economy is changing, and remote workers and self-contractors are the next generation of the workforce. My suggestion is for individuals to focus on their education and skills and choose the right employer and career that offers the lifestyle desired. The future opportunities in this Global Gigabyte Economy are plentiful. Don't wait for the government to solve your problems. Finally, don't re-elect me because I will solve your problems. Instead re-elect me because I will keep government from holding you back.
Laura Wright, Candidate House District 9B

Introduction: Unlike the incumbent, who is from Nebraska, I have not been in office for eight years. In fact, I was born, raised and graduated in Little Falls on a dairy farm (Darling). I haven't been sued by a young single mom for disputed intellectual property. I haven't taken PPP loans meant for our local business community ($150,000 - $350,000). I haven't left rural communities sitting in Lake Shamineau lake water and dropped area bonding projects cold. I haven't used my political position to provide local aid and then use my company to respond to government RFPs for my own business.
Question 1: How do we transition lives and local economies? We get out of George Orwell's 1984. We take out bad policy that we cannot enforce, we establish a rural revolution – we shorten supply chains and create American jobs, create American businesses, and get our food supply and meat processing away from places like China. China should not control our food. We invest in our local farmers, our rural communities with local projects, bonding, in our schools and businesses, in rural broadband, and we rewrite 100+ year old policy that is holding us back. We keep rights like Second Amendment strong.
Question 2: I want to shop local, eat, live, do business local. With "random" COVID door-to-door testing, "stay at home" and "mask" mandates, it's no wonder why communities are closing doors, we can't put food on the table and have toilet paper shortages, our supply chain is broken. Our entire system is broken. Respectfully, I disagree with Walz's response to the pandemic and his "Rocks and Cows" comments about Greater Minnesota – time to end those emergency powers and pass a bonding bill to get good paying jobs, local projects, and economy moving. Greater Minnesota has had enough of bad Metro policy.
Question 3: If you represent your district and listen to the people, there shouldn't be any issue with "loyalty" – you are there to serve the people who sent you to St Paul. Rural Minnesota looks very different than the Twin Cities Metro. Our needs are different. Therefore, our policy and approach should be different. No matter where you stand on party preference, at the end of the day, at the local level, we need to get things done. Let's not forget about our communities and the people who live here. We need to vote on issues, not party lines.
Question 4: As a former banker, we need to go line by line. What I would like to see is our governor reverse course and sell the $5.5 million COVID refrigerated morgue facility that hasn't been used to house one body that is holding hand sanitizer and get our money back. Let's put the money where it can be more useful and remove spending that is actually more harmful to our communities. I'd rather see bonding and local projects than funds tied down to things that aren't even relevant.
Question 5: The incumbent was asked to provide a path for statewide re-opening, instead he ducked and dodged that responsibility, and that lack of action allowed our governor to insert the "grid" that tells us if we can be open or not. For myself, as a parent, this meant driving to coffee shops to access high speed Wi-Fi or sitting in school parking lot to download homework and rearrange schedules so that the children could learn at home. Day to day we still wonder, can schools stay open? Are we going to hybrid? Are we closing down? Incumbent had no plan.
Question 6: Health care reforms need to take place at federal and state level to bring costs down, keep facilities open in our communities, address those high skyrocketing prices of prescription drugs, and to protect our seniors as well as general public. We need to keep rural hospitals and clinics open and work to avoid total closure. We shouldn't have to drive hundreds of miles to get specialty care. No one should be denied help or set aside because of pre-existing conditions. My mom is retired and most of her income goes straight for insulin, out of pocket, to keep her alive.
Question 7: We need more flexibility and less government mandates. Paid family and medical leave helps workers, but not all small family owned and operated businesses on main street in our small towns and rural areas are able to provide benefit options. Typically larger benefit packages are offered with mid-sized to larger or corporate companies at the time of hire without mandate as they tend to have more resources and greater financial means to do so. For small businesses, these "one size fits all" mandates can cause total closure if they are not able to meet requirements. No business, no jobs.
---
STATE HOUSE DISTRICT 15B
Shane Mekeland, Incumbent House District 15B

Introduction: As a small-business owner and lifelong Minnesotan, it remains my pleasure to serve the residents of District 15B. I am fiercely pro-life, pro-family, and pro-Second Amendment. I also strongly believe in state sovereignty against unconstitutional infringements by the federal government. And I support an all-of-the-above approach to energy. Community involvement is vital to my family and me, including attending our local church. I am honored to volunteer with local charitable organizations (especially Foley area CARE) and am proud of the collaboration I led to spare the waste of hundreds of hogs amid the shutdown of meat processing plants last spring.
Question 1: My top priorities for the 2021 session are to re-open our economy, eliminate our state's projected shortfall, provide tax relief and reduce state regulations that are crushing our cities, towns and businesses in Minnesota.
Question 2: We could have saved many lives by preventing the governor from moving people with COVID-19 into long-term care facilities. The governor's repeated use – or abuse – of unilateral powers that has revealed serious imbalance in our government. House Republicans advocate for re-establishing the Legislature as the co-equal branch of government that it is. Unfortunately, the House majority has been unwilling to check the governor's powers and participate in the decision-making process. Maybe action from a governor is important if a crisis arises, but we are long past that point with COVID-19. And video technology allows the Legislature to respond as quickly as necessary anyway.
Question 3: I am proud of the friendships I have developed across the aisle and, while our opinions may differ on various issues, this is how our process was designed. While we may be frustrated by government's deliberate pace at times, that is by design because the consequences of laws being "easy" to pass could be far greater over the long term. And, while partisanship may be an issue, the truth is a high percentage of bills we pass in Minnesota do so with bipartisan support. Legislation to address the opioid epidemic, crack down on sexual harassment and shore up our state's public pension system are examples.
Question 4: The best thing we can do is re-open our economy and let people get back on the job instead of handcuffing workers with inconsistent and arbitrary mandates from the governor. We have a strong business community in Minnesota. I want to partner with employers to find solutions and I also will fight to cut and reform taxes, reduce regulations that prevent job growth. Our government also needs to right-size itself because it is simply too large for taxpayers to support. We should take a serious look at shrinking state bureaucracy and eliminating redundancies.
Question 5: Minnesota has a glaring achievement gap in education and distance learning is only exacerbating that problem to the detriment of Greater Minnesota. The last K-12 finance bill which Democrats approved only widened the funding disparity between rural Minnesota and the metro area, putting us at an even larger disadvantage. House Republicans have authored a bill which extends tax credits to individuals and businesses who make donations to fund K-12 scholarships. This would assist our goal of closing the achievement gap by providing low-income children with opportunities to explore new educational choices that currently may be unattainable to them.
Question 6: Health care costs continue to be excessive burdens for hard-working families in our state. Minnesotans deserve affordable access to the doctor of their choice, but government involvement in health care has not been successful in those regards and has even caused prices to spike even higher. Let's focus on improving price transparency, enacting free-market reforms, and ensuring parents are empowered with informed consent over decisions for their children.
Question 7: I do not support these proposals because private-sector wages and benefits should be determined by employees and employers.
Ron Thiessen, Candidate House District 15B

Introduction: My name is Ron Thiessen. I am running for the House District 15-B seat which represents Lakin and Morrill townships in Morrison County. I am a married, retired critical nurse and neurosurgery clinic administrator. I have six children and 15 grandchildren. My hobbies are hunting, fishing, cooking and bread baking. I have no background in politics.
Question 1: As a freshman legislator, my priority in 2021 would be to listen, learn and lead from behind. I am confident but not arrogant. The greatest power we all possess as individuals is to speak and act with integrity. The environment, health care insurance, income equity and racial justice are my top issues.
Question 2: I would give Governor Walz high marks to being a steady leader during this pandemic. It has been highly politicized by his opponents, but he has held steady. From the start, this is a pandemic that could have been much easier controlled and caused less mortality and economic damage had it not been used for political gain. I blame Trump for this, but also politicians who failed to hold him accountable.
Question 3: Putting country before party and big donors would be a good first step for both parties. Both parties need to reconnect with ordinary voters. Serious campaign finance reform would help that. Removing incumbent politicians, especially those who support Trump will be necessary to achieve that. Progressive Democrats, like me, have already moved in that direction.
Question 4: The rich are getting richer even as small businesses, farmers and middle-class taxpayers are on the hook for our debt that is accumulating at an alarming pace. I would focus on short term relief for the middle class which includes most small businesses and farmers and increased spending on infrastructure and universal health care insurance which also benefits essential workers. This will require tax increases for the wealthiest individuals and corporations who have written our tax codes to their advantage.
Question 5: Infrastructure spending on high speed internet would help to shield us from future pandemics that may require distance learning or working at home. Adequate funding of education would also help schools to adapt. Finally, ending the war on science playing out in our schools would help to prepare our young people for the real-world challenges, like climate change, that threaten their futures.
Question 6: I think universal health insurance that leaves health care delivery in the private sector but removes the high overhead and lack of cost controls inherent in for-profit insurance would be a tremendous boon to rural economies. Single payer systems remove the complexity of insurance and increase the buying power of the taxpayer when negotiating with the huge corporations that still have few limits on their ability to charge exorbitant prices for these necessary services.
Question 7: I do support paid family and medical leave because most families today are dependent on two wage earners to survive. We do a tremendous disservice to social stability and family integrity when we fail to meet the needs of families to both raise their children and support them financially. Without adequate family leave, children's needs aren't supported, and this causes ripple effects throughout society.