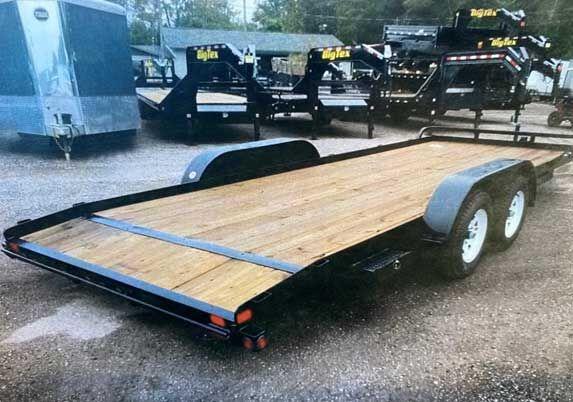 The Morrison County Sheriff's Office received a report about 8:01 a.m. Monday, Jan. 4, regarding the theft of a flatbed trailer from Nilson's Hardware and Rent It, located on DeGraff Avenue in Swanville.
According to the Sheriff's Office, the trailer is a 2018 TLTM flatbed utility trailer, model HCT7161S10, bearing MN License 6977CTL and is very similar to the one in the photo. The owner stated that a white spare tire is mounted on the front of the trailer. The trailer has ramps that store under the rear of the trailer and the passenger side tail light is bent inward. The trailer was taken some time between Thursday, Dec. 31, 2020, at 1 p.m. and the morning hours of Saturday, Jan. 2.
The Sheriff's Office encourages residents to be on the lookout and to contact their agency at (320) 632-9233 with any information regarding this theft.