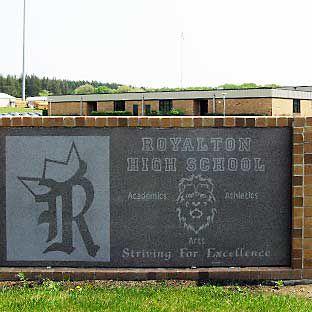 "I am proposing that Royalton implements designate bus stops in the city limits to begin in the 2019-2020 school year to streamline bussing for our school district," Gaylene Witucki, told the Royalton School Board at its Monday work session. Witucki is the transportation director for the district.
"Students will be picked up at the nearest established pickup point rather than at their home," Witucki said.
Areas where changes would be made include South Cedar and Driftwood streets, Rivers Edge Development and the cul-de-sac across from the high school.
"As enrollment remains consistent, we are looking at building expandable bus routes that will create and implement efficiency. The expandable routes will also create a safer driving environment both for the students and the driver," Witucki said. "We have various areas that are tricky to get in and out of."
According to state law, high school students who live within two miles of the school do not have to be picked up by bus. For elementary students, it's a one-mile radius.
"Our surrounding school districts have implemented, and are using designated bus stops for the same reason that we would want to move forward," Witucki said. "We would hope that some parent or neighbor would be with the kids at these stops."
Other items at Monday's meeting included discussing the open activities/community education position that is open, open enrollment, various policies and a budget update where the Board learned the district may have a $134,419 deficit.
The next regular meeting of the Royalton School board will be Monday, June 24, at 6 p.m. in the Board Room at the Early Childhood Center.