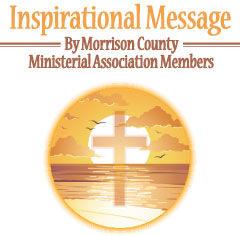 Thirty years ago, my little brother David took his life on Mother's Day weekend. It was a terrible tragedy that left our family in shock and grief, and yet by some miracle, God used that day to bring healing to our family and brought us together in a bond that has continued to this day.
The signs were there that David was in trouble. He was seeing professionals to address his depression, physical and mental illness. He even spoke to his doctor one hour before he took his life and convinced her that he was doing well and was getting his life back on track.
This wasn't the first attempt David had at ending his life, it was the third attempt that I was aware of, because I just happened to be in the right place at the right time to intervene and get him help the first and second times. I had planned to call David on that day, but I was traveling and received the call of his passing when I returned home that evening. In my grief, I blamed myself for not being there for him on this fateful day. I often wondered … if only … I had called … if only … I had spent more time … if only… etc.
David was born with a medical condition that required him to be on steroids every day of his life. His body didn't produce critical steroids he needed for immune response. The steroids he received also had side effects that affected his physical growth and mental abilities in both positive and negative ways. He was short and strong, kind and gentle, and worked very hard to please and be accepted by others.
David was days away from turning 25. His last couple of years on earth were difficult because of his medications. He was seeing three different doctors and they weren't able to get his medications balanced. He would gain weight, lose weight, act out, be hyper, be depressed or just bounce all over the place mentally and physically. And then something snapped, and David's life came to an end.
David professed his trust in God. He shared with me that he believed that Jesus Christ was God's Son who had come to pay the price for his sin by his death on a cross. He believed that Jesus rose from the dead and that through faith in Jesus, he would also rise again and spend eternity in heaven with his Lord.
David was a fighter and knew that decisions regarding life and death were to be left in God's hand. He also was a person who was fighting a mental illness caused by the side effects of medications and had lost his ability to think clearly. His actions were the result of sin. Like David, sin clouds our judgments, we act foolishly at times, and we do things that can change the course of our life, or as in his case cause our life to end. We are people in need of salvation from eternal damnation. Only God, through faith in Jesus Christ, can rescue us from the penalty of our sin and give us eternal life with him in heaven.
Through the gift of faith David was made a child of God who depended on God to rescue him. David was incapable of saving himself. His eternal salvation rests in the mercy of God. I wished that God would have intervened again, that David would have gotten the help he needed, that he would have lived a full and rewarding life. But that isn't what happened, David died. His life was cut tragically short. I want to believe that David's final action wasn't a rejection of God or caused by a lack of faith but rather by his progressive mental illness.
David's death brought our family together. He was the youngest son of my parents. Our four oldest brothers had all passed away as infants from the same congenital disease that had affected David. The rest of us, (eight children and one adopted sister) had grown apart and became distant from each other emotionally and physically. But David's death forced us to come together to support one another and in that moment we found healing and forgiveness. We turned to the Lord, where he gave us strength in his word, and peace that we cannot fully comprehend.