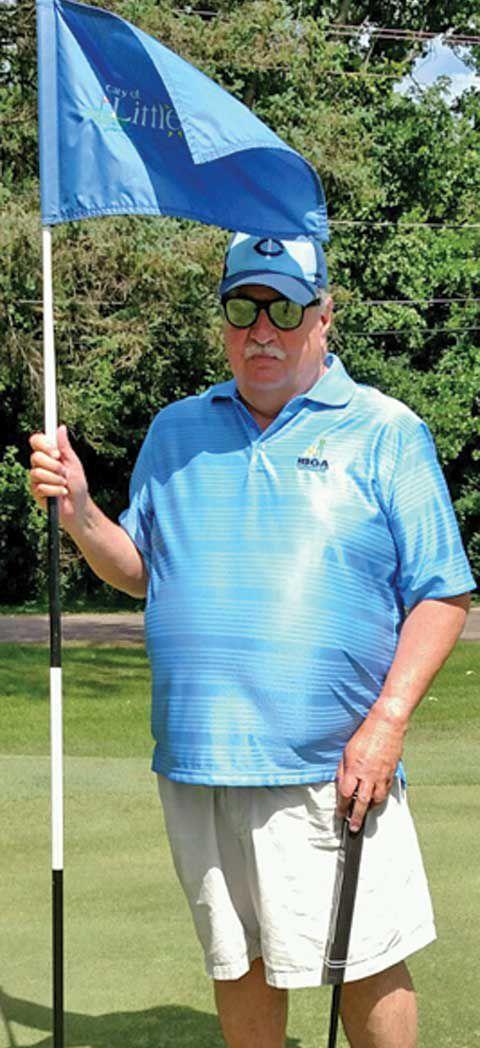 From woodworking to playing sports to jamming with the band, Randall native Curt Jones has not let being blind keep him from enjoying life.
When he was 3, Jones lost his sight, but his parents never treated him different than a normal child, he said.
"I owe a lot to my parents because they never stopped me from doing anything except what you would stop a normal kid from doing," Jones said. "They raised me just as a kid, not as a blind kid."
At Little Falls Community High School, Jones got into woodworking, an activity that he has stuck with since.
Today, when he relaxes by working in the shop, Jones uses regular equipment for the most part, only his measuring tape talks to him and his measuring devices have Braille on them.
Through touch, Jones is able to tell how well he did on a project.
He said he had a good instructor in the form of former Little Falls Community High School teacher Loren Boyum.
Whether someone is blind or not, having mentors and instructors is important, Jones said.
When he and his wife moved to the Twin Cities, Jones got involved in beep ball, which is baseball or softball with a ball that beeps so blind people can play.
In the years he played the sport, Jones and his teammates traveled across the country, before the team eventually dissolved in the 1990s.
At that time, darts was also becoming adapted so individuals who could not see could still play using audible dart boards, Jones said.
For 10 years he played in that sport, spending time on teams across the Twin Cities, before eventually moving on to a sport he had always wanted to be involved in — hunting.
"I grew up around deer hunting being from Morrison County. My dad hunted, my brothers hunted, all that sort of thing," Jones said.
Eventually, he became friends with someone in Rush City and the two found a way Jones could get into the sport.
A camera is mounted in the scope of his rifle and is connected wirelessly to a tablet.
This allows Jones' partner to see exactly where the gun is aimed and tell him where to move the weapon.
Then, two years ago, Jones got involved in golfing with his high school friend, Perry Nouis.
When golfing blind, the coach, in this case Nouis, will line up the club for Jones, who then makes his swing.
What started as just two friends going to the driving range one day is now leading to the duo going to a U.S. Blind Golf Association tournament in Las Vegas Nev., in September.
In addition to sports and woodworking, Jones is also a rock star.
Since he was a teenager he has played the drums in bands, though now after more than 40 years, Jones is no longer performing.
"I just got tired of it. The equipment gets heavier and the nights get colder," he said.
In any activity, it takes time to become good at it, Jones said.
He encourages people to always try to do things they're not sure they can do. Even if they don't succeed, they can still say they tried, Jones said.
People can never know if they might end up blind, paralyzed or suffering from something else, he said. If it does happen, they still need to continue living.
"You can't just sit in the corner and do nothing," Jones said.
His advice to young people who may be in the same situation he was in, is to always try to do things like high school sports or other activities.
When he isn't playing sports, banging on the drums or working on a project, Jones enjoys spending time with his family.
While he now lives near Battle Lake, Jones was recently back in Little Falls for a golf outing organized by his cousin Pat West, July 27.