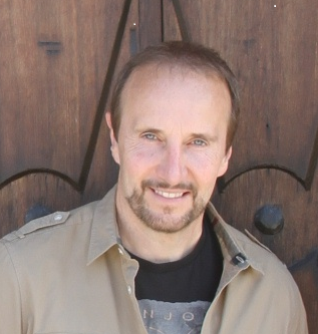 Minnesota author and forensic psychologist Frank F. Weber of Pierz will be featured in an upcoming show on the Oxygen Channel. Weber was interviewed regarding the 1986 murder of Morna Jean Brennan, 22, in Stillwater. The Season 1, Episode 2 of "Murdered by Morning" will air Sunday, Jan. 26 at 6 p.m. Central Time.
As a 25-year veteran of the forensic psychology profession, Weber has spent a large portion of his life in service to those in need. As the clinic director at CORE Professional Services, P.A, his work has ranged from assessing murderers chained to the cement floor in the basement of a prison to providing therapy for wealthy professionals who have engaged in multiple affairs. Weber has testified as an expert witness in numerous sexual assault and homicide cases and has received the President's Award from the Minnesota Correctional Association for his forensic work.
Weber has presented at state and national psychological conventions and teaches college courses in psychology and social problems, including training law enforcement agencies at Central Lakes College and as a speaker for the Criminal Justice programs at Inver Hills Community College.
The interview for the Oxygen Channel was conducted at Inver Hills in a forensics laboratory. The interview, conducted by a film crew from Los Angeles, took five hours. The content was condensed into less than an hour for the program.
To relieve some of the stress that he encountered during his forensic career, Weber turned to fiction writing as a way of detaching from the human tragedies that are routinely part of his case load. Using his unique understanding of how predator's think, knowledge of victim trauma, and actual court cases, Weber penned three true crime novels including "Last Call" (2019), "The I-94 Murders" (2018), "Murder Book" (2017) and his fourth to be released in the fall.
Weber's thrillers involve actual Minnesota communities and businesses and authentic historical information on Minnesota.
"I fill my stories with hometown characters that every rural Minnesotan can identify with," Weber said. "My books have a broader appeal that fans of fiction thrillers and true-crime novels can connect with and enjoy."