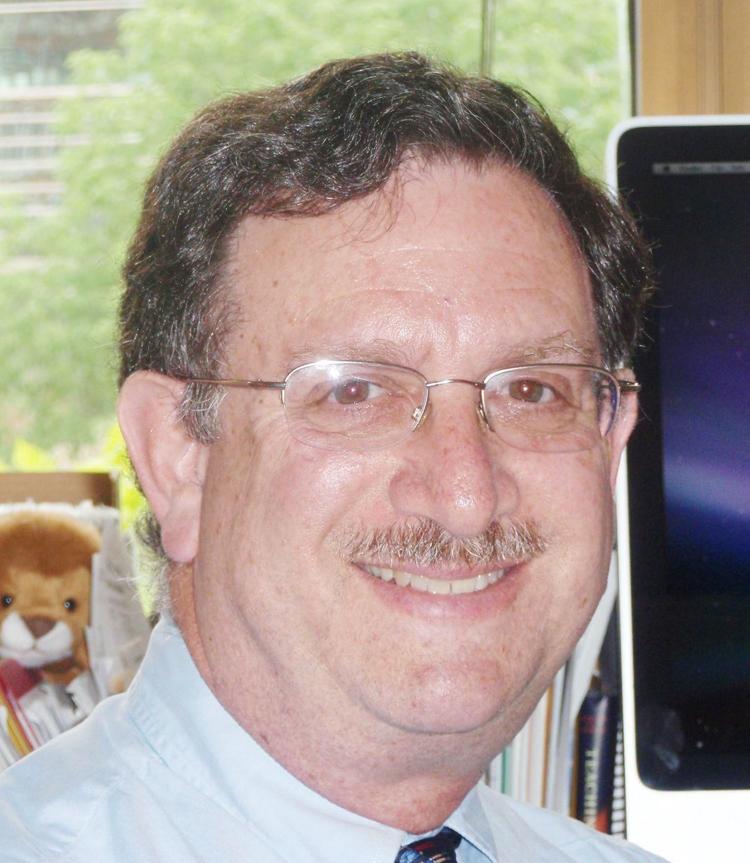 When parents use words like "life-changing" or "life-saving," it's easy to see why the K-12 enrollment in Minnesota's suburban and rural chartered public schools has increased by tens of thousands of students over the last 18 years. These are schools open to all, with no admissions tests. A new study by the Center for School Change, where I work, shows K-12 enrollment in charters has grown by more than 50,000 since 2001-2002. Minnesota's district school enrollment declined by more than 25,000. More than 20 parents I interviewed help explain growth in the "charter sector" of public education.
Here are a few examples of parents' insights.
Melissa Sondrol has a 10th grade son at Northwest Passage High School in Coon Rapids. She told me: "It has been a life-saver for him. … He's one of the kids who slipped through the cracks. We've gone from a sullen kid who doesn't smile much to a youngster who is excited about school and has many friends." Peter Wieczorek, executive director at the school, told me that enrollment has grown from about 75 in 1999 to about 180 today. The school wants to remain small and individualized.
Catherine Gallo told me that PACT charter in Ramsey "was able to give one of my daughters an IEP after years of fighting the public school system to get her IEP meeting. Within 30 days of starting PACT, she had a full education plan set up and services started to help her reach her full potential." Amy Erendu, the school's executive director for education, told me that enrollment has grown from 84 students in 1994 to 672 students today.
Swan River Montessori parent Amanda Glunz wrote: "I enrolled my daughter at Swan River Montessori in Monticello so she could get a hands on education that embraces her curiosity and challenges her academically. The school staff go above and beyond and have been simply wonderful. My child has flourished in the Montessori environment and we are thankful to be part of the Swan River family." Glunz chairs the school's board, which includes parents, teachers at the school and community members.
Let's acknowledge that Minnesota has many excellent district schools as well as excellent chartered public schools. Legislators in 43 states have adopted chartering to empower both families and educators. In some places, chartering encouraged traditional districts to seek and implement ideas from their faculty.
The charter idea is that parents, educators and community members will have opportunities to create new public schools, open to all, designed to more effectively meet the needs of some students, operating either in or outside district control. Families then may select among district and chartered public schools.
Americans support opportunities to try new things, as long as innovators are responsible for results and operate within agreed conditions. The opportunity to create has been one of the central reasons for American progress. We're all better off with choices and opportunities, whether it's a cellphone, a better car, or a new approach to education.
The report from the Center for School Change found that:
• Minnesota's chartered public schools serve a higher percentage of students from low-income families, families of color and families for whom English is a second language than conventional districts. Charters and districts serve approximately the same percentage of students with special needs.
• About half of charter public school enrollment is in suburbs and greater Minnesota, about half is in the Twin Cities.
• Charter K-12 enrollment in the last 18 years grew from 10,162 in 2001 to 61,944 in 2019-20. Meanwhile traditional enrollment went from 831,535 to 806,055. So the majority of students continue in district schools. But there's a steady movement into chartered public schools.
The report was co-authored by St. Louis Park High School graduate Aaliyah Hodge and me. Hodge earned a University of Minnesota undergraduate degree at age 19, and a master's at the Humphrey School at 21. The report is here: t.ly/2kWB.
Like district schools, charters vary widely in philosophy, curriculum and size. Wise educators will learn from the most effective schools — whether district or chartered.
Joe Nathan, formerly a Minnesota public school educator and PTA president directs the Center for School Change. Reactions welcome at Joe@centerforschoolchange.org.