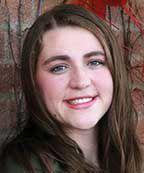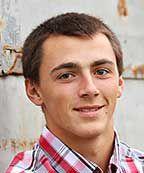 Mariah Olesch and Peter Schommer Pierz High School seniors, have been selected to represent Pierz in the Academics, Arts and Athletics Award program at the District 19 AAA banquet Wednesday, Jan 22, at the Holiday Inn in St, Cloud.
Olesch is the daughter of Shawn and Amie Olesch, and Schommer is the son of Donny and Traci Schommer.
Established in 1988, the Academics, Arts, and Athletics Award (Triple "A" Award) is sponsored by the Minnesota State High School League. The award goes to high school seniors who have a "B" or better grade point average and who participate in League-sponsored athletic and fine arts activities.
Both candidates are active at school.
Olesch was/is in volleyball, basketball, softball, symphonic band, pit band, pep band, honors band, jazz band, Minnesota Honor Society (MHS) and speech.
Schommer was/is in football, basketball, baseball, concert choir, WEB (Where Everyone Belongs), Peer Helping, MHS, Special Olympics and EPIC (Encouraging Positive Influences and Choices).
Additional information about the Triple "A" Award may be obtained by contacting the Minnesota State High School League at (763) 560-2262 or by visiting the League's Web site at www.mshsl.org.