For soldiers of the Minnesota National Guard and Norwegian Home Guard, the annual Norwegian Exchange (NOREX) is not only a time for training, but also a time for learning about other cultures.
The event is an opportunity for both groups to strengthen the bonds between Norway and the United States and learn from one another, Jon Ivar Kjellin, a Norwegian Navy captain who is heading the country's delegation said.
While the Norwegian troops practice with local Minnesota law enforcement, such as the Morrison County Sheriff's Office, and National Guard, soldiers from the United States are in Norway training in the mountains.
"I think this is a great opportunity to both exchange skills, experience and also cultures," Kjellin said.
For most of the unit, this is their first time to the United States and it represents a chance to see what similarities are still apparent from when Norwegians immigrated to Minnesota in the 1800s, he said.
On the opposite side, the group will also work to share Norwegian culture with the U.S. troops, Kjellin said.
Getting to learn about the Norwegian culture and the country's military, as well as sharing the U.S. military's knowledge is the best part of the program, Camp Ripley's Deputy Garrison Commander Lt. Colonel Christopher Ward said.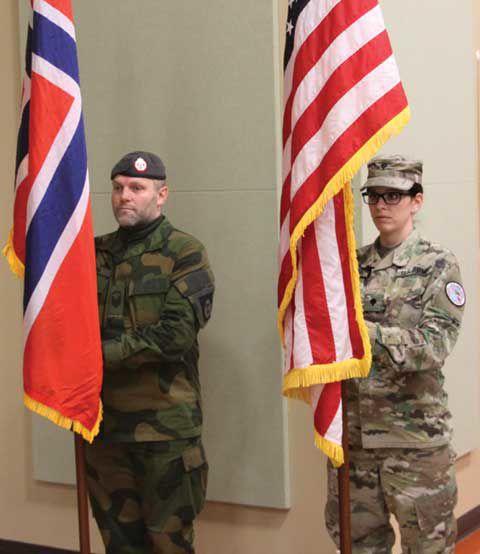 Every year, there is something new to learn because there are always different soldiers participating in the exchange, he said.
"Essentially we do the same things every year, but it is a new audience," Ward said.
This exchange program, the longest lasting one between two nations, has a big impact when the two militaries do operations together, Kjellin said.
"When we meet in operations, we have already met each other or some of our counterparts," he said.
Having familiarity with one another during an international operation is critical, Ward said.
Training with one another allows troops to be familiar not only with each other's methods, but also their cultures, he said.
The Norwegian troops will be at Camp Ripley until Feb. 22.