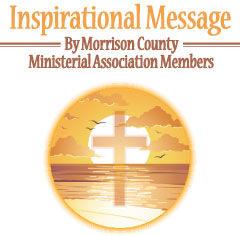 We started keeping chickens in hopes of getting a good supply of eggs to feed our family and friends with. This winter however, since the daylight hours have been dwindling at dwindling becoming darker and darker earlier and earlier in the evening and waiting later and later in the morning for the sun to come up, our chickens have stopped producing eggs for us. It's been three months since we've been able to collect eggs from our chickens.
For chickens, an ample light supply is one of the things that their body needs in order to produce eggs. Instead of running around the coop and laying eggs, our chickens have taken to spending much more time hanging out on the roost and sleeping.
And some ways in our natural cycle of the year in northern Minnesota, wintertime feels like a season where we slow down and take more time to rest. It's also a time in the year when we are prone to feeling gloomier, more sadness, more grief, and some of us are affected by seasonal affective depression disorder, where are gloominess and sadness start consuming our day-to-day lives.
Collectively, in the last few years there is a lot for us to grieve. As I talk to people in our community, I hear people lamenting and sad about changes in our society and in life all the time. We have emotionally charged politics that break down relationships, a pandemic that is ever uncertainly changing, disagreements about pandemic safety, procedures, laws. We have struggles in our families, in our relationships, in our workplaces, at school, inside of ourselves.
The psalmist in the Hebrew scriptures speaks with the same laments that we cry out today, "Heal me, Lord, for my bones are in agony. My soul is in deep anguish. How long, Lord, how long?" (Ps. 6:3)
Who is it that you hear crying out these words today? Where are the places in our world that have angry bones, that are crying out "How long, O Lord?"
Are you crying out these same words of sadness, anger, grief or desperate waiting yourself?
In our chicken coop, I have gotten tired of crying out, "How long, O chickens, how long until we get an egg?" So, I placed a lamp in the coop, hoping to provide extra daylight hours to kick-start the chickens into laying eggs again for us.
For my depression, my winter blues, I look with hope to the longer daylight hours as we've passed the shortest day of the year. I looked at the places where I know that my sadness and grief go away, even for a time. My time with friends, my time with family, my time spent in joy and in laughter. My time spent doing the things that bring me joy, even when the gloominess around me is pervasive. These moments bring hope of longer days and brighter moods.
And even the psalmist, in the midst of his lament, knew that the grief and sadness and the brokenness around him was not all consuming and not the end of times. The psalmist knew that God's faithfulness and love for each and every creation in this universe would rule over everything else that might be. The psalmist cries out, "Lord, save me because of your unfailing love!"
That unfailing love. That unfailing love from God, that no matter who you are, what you've done, where you've been or what others say about you, God's love is unfailing. God's love is grace filled for you.
What is filling you with hope and love in this season of life?