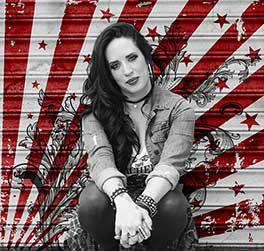 Everyone is welcome to come on out for a night at Great River Arts as the 14 Fridays Concert Series continues when Kat Perkins takes the stage Friday, Jan. 31. Doors open at 6:30 p.m. and the show starts at 7:30 p.m.
Perkins appeared on season 6 of NBC's The Voice in 2014. She sailed to the finals with help from her coach, Adam Levine. Being on The Voice brought new platforms of success and opportunities Perkins' way and she has continued to grow and tour over the years.
"We are excited to have Perkins take the GRA stage for an evening of rock, pop, blues and country music," said Martin Nelson of Great River Arts.
General admission tickets are available by calling (320) 632-0960 or buy them online at greatart.org.
The Great River Arts Center is located at 122 SE First St. in historic downtown Little Falls. It is open Wednesday - Friday, from 11 a.m. – 6 p.m. and Saturday, from 10 a.m. – 2 p.m.