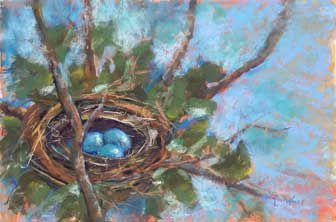 Great River Arts' (GRA) "2019 Biennial Juried Exhibition" features work from 45 artists from across the state, and will be on display July 10 – Aug. 31 in our Main Gallery. On Friday, July 12, the public is invited to join the artists, jurors and staff of GRA as they celebrate the opening of the exhibition from 6 p.m. – 8 p.m. An awards presentation will take place at 7 pm.
Artwork was selected which represented the breadth and depth of Minnesotan art and that was created at a high caliber of execution, and the show features a wide selection of media, including painting, photography, sculpture, installation and mixed media work.
Exhibiting artists include: John Beaudine, Sandra Bot-Miller, Kathy Braud, Tim Broda, Raymond Caron, Diane Casey, Marilyn Clement. Vince Cook, Amanda Craft, Kristine Domier, Sarah Drake, Cathy Durso, Tyler Evin, Donna Fromm, Bev Gold, Ralph Hanggi, Anita Hendrickx, Terry Honstead, Douglus Jenkins, Vatsalaa Jha, Alexus Jungles, Dennis Kalow, Barb Kellogg, Kerry Kupferschmidt, Patricia Lintner, Donna Spidie Meyer, Judith Meyeraan, Hannah Moller, Ka Moua, Chuck Norwood, Erik Olson, Melissa Peterson, Timothy Peterson, Laura Ruprecht, Kelly Schamberger, Bethany Schilling, Patricia Scott, Rebecca Simpson, Douglas Stuckle, Dennis Vanderpoel, Jeff Varner, RoseAnn Virnig, Colton Vittetoe, Chris Welch and Mary Wolke.
Great River Arts Center is located at 122 SE 1st Street in historic downtown Little Falls. It is open Wednesday – Friday, from 11 a.m. – 6 p.m. and Saturday, from 10 a.m. – 2 p.m.