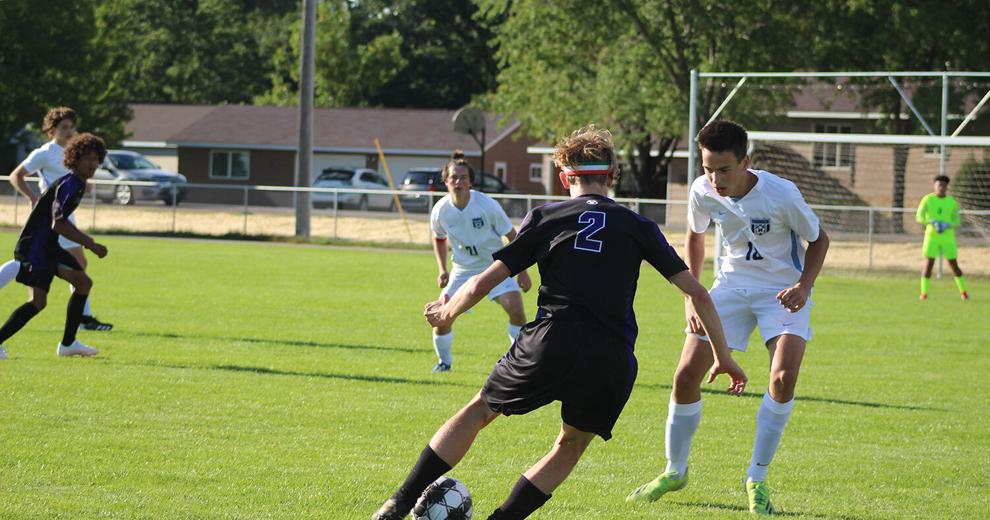 The Zimmerman Thunder Soccer Club took care of business Tuesday afternoon, with a 4-9 victory over Little Falls.
The Flyers played tough however, keeping the ball in the Zimmerman zone for most of the first half, but couldn't put one past the goalie.
Zimmerman F Carter Kluge got the scoring going with the first goal of the game, which was assisted by teammate M/D Zachary Karnes coming with 15:25 left in the first half.
Zimmerman then hit the Flyers with a one-two punch combination, scoring just 22 seconds later on a breakthrough breakaway one-on-one play by F/M Kenneth Jones, who made a move and juked out Flyers goalkeeper Ethan Yorek for a 2-9 score.
Little Falls was down the first half by that same score and would look to bounce back in the second.
Unfortunately, the Flyers didn't come back, as they got shutout four-mil as time expired.
Scoring in the second half for the Thunder once more were Kluge, who p ut one in the back of the net, just 51 seconds into the second half.
Jones made it four goals with 7:48 remaining in the game, when he kicked a bullet past the diving attempt of the Flyers goaltender Yorek for his second of the night.
A big collision just before the end of the game saw Flyers keeper Yorek slide under a would-be Zimmerman scorer to break up the scoring attempt.
Yorek took a blow to the head, but toughed it out and stayed in the game. The Zimmerman playher went flying up and over Yorek like a ball carrier in football, diving for the endzone.
The ball never crossed the goal, it was a gutsy play by Yorek, who executed the slide tackle perfectly in that situation.
Both guys would be OK after the hard contact. The Thunder player slowly walked back to the bench under his own power after being down on the turf in some obvious discomfort, but ultimately limped over to the sideline with a clear lower-body injury.
The Thunder outshot the Flyers 12-2 in the game. Thunder D Gunnar Ecklund received a yellow card with 27:00 left in the first, while Little Falls' Riley Storkamp picked one up in the second with 32:53 left in the game.
The Flyers JV team stomped out the Thunder with a rather decisive 7-9 victory.
Goals were scored by Jaydon Burgardt (2), Lucas Sch eider (3), Christian Oslund (1), and Evan Swisher (1).
The Flyers will be back in action Thursday, Sept. 9 to take on Melrose at home, starting at 5:15 p.m.