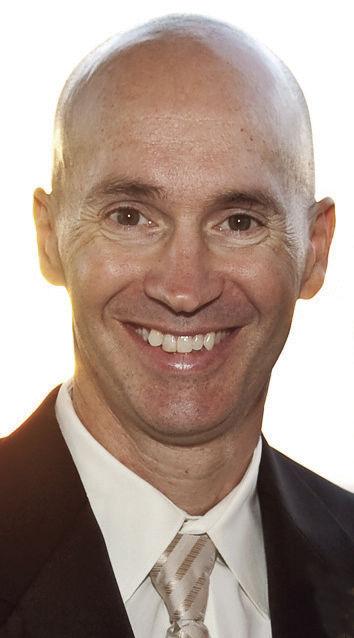 The death of George Floyd should not be a sound bite. It should not be used as a political windmill to explain why racial issues must finally be rectified, but then left in the dust as life moves on. And it should not be an excuse to loot, defame or burn buildings to the ground.
A precious life was suffocated right before our eyes on Memorial Day. The penetrating knee of a police officer placed firmly at the base of the St. Louis Park man's neck for several minutes was shocking. There was no imminent threat to the public or police. Floyd's final gasps of life were spent pleading for mercy as his jaw scraped a dirty city street.
In those dreadful minutes of video footage that were captured by several bystanders, we witnessed an execution. It was a horrific statement about the fragile state of society and our inability to understand that racism and inequality are present right here in Minnesota. And don't be fooled into thinking that if you live in Mountain Lake or Nisswa this is not your problem. This is of consequence to us all.
As somebody who was born and raised in rural Minnesota, I am what most would consider a typical resident. I'm part Norwegian, Scottish and German. I am of white, European descent. I look like the "majority" of other Minnesotans who have built their lives here. I was raised in a relatively poor family. All clothing came from brothers who preceded me. It wasn't until I was 19 that I realized corn on the cob was not considered an entree. It was for us because it filled our bellies. We routinely picked up bounced ears of sweet corn that had fallen off the back of Green Giant trucks on their way to the packing plant. We'd bag 'em, shuck 'em, then eat 'em for dinner.
There was no college fund in the bank. There was no family business waiting for us to take over. There was only the belief and encouragement of our family, friends and community that if we wanted a better life, we could work our way into it. And so we did. We attended college with the encouragement of our parents and family and were able to navigate the financial aid opportunities available to us.
What we did not understand at that time is that opportunity presents itself in many different forms and the obstacles encountered can look very different depending on the color of your skin. Hard work is not always enough.
There is no question that inequality exists in this country and state. It has for years and as our minority population grows, it has become more evident.
Despite our changing demographic landscape, profiling still takes place institutionally and at a personal level. Food insecurities, homelessness and unemployment all lead to issues that have plagued minority populations for years. Fewer than 35% of homeless third-graders meet or exceed math proficiency vs. 70% of all students. African Americans are incarcerated at five times the rate of whites, according to the NAACP. Police stops for driving while black actually do happen. Driving while white is not even an expression.
We understand these issues are real, yet we have allowed them to exist because they have only affected a minority of our population. In 1990, people of color represented 6% of Minnesota's population. That was apparently a margin that was easy to ignore. Today, people of color account for 20% of Minnesota's population. This trend will continue. Many are justifiably frustrated, angry and pleading for change. The death of George Floyd was the spark at the massive powder keg of despair.
The thieves, vandals and instigators who perpetrated numerous criminal activities against our communities on May 27 and 28 are the cacophony of a much larger issue. Did our elected officials fail in their ability to control the large gatherings and protect public property, particularly on Thursday and Friday, May 28 – 29? You bet. Criminal activity should never be ignored. It was a strategic failure, but that is not what brought us to this point. It has been our willingness to allow this societal issue to fester and spread like a virus for decades.
Bad cops have no place in our law enforcement community. Serving the public is a privilege and the overwhelming majority of police officers serve in the name of goodness. But make no mistake, there are bad cops. Just as there are bad protesters. None of them should be tolerated. Identify. Remove. Then develop and enforce meaningful policies.
Like school shootings, we all agree in that moment we cannot let it ever happen again. And then it does. And we simply go about our lives.
We have lacked the fortitude to fix these kinds of issues, but our society cannot stabilize, mend and flourish if we don't address these inequities. But more than that, we should want to fix these kinds of problems because they are flat-lining our fellow Minnesotans. They need and deserve our help and the same opportunity that the rest of us receive.
Will George Floyd be another Michael Brown, Laquan McDonald or Philando Castile? Or will he be the starting point of real change and opportunity for all Minnesotans?
— Keith Anderson is director of news for APG of East Central Minnesota