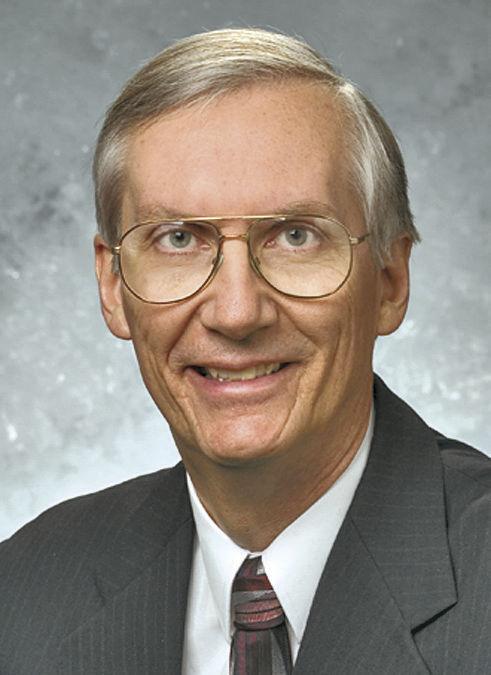 Judging by the election returns, many Central Minnesotans are unhappy with the preliminary results. At this writing, some are wanting to claim foul. My advice is to let the process play itself out.
The media is doing what it always tries to do — be first with the news. However, the Associated Press does not determine who the winner is. In Minnesota, the state Canvassing Board will certify the results of state elections. Until it does, nothing is final. Even then, each body of the Legislature has the final say on admitting its own members. In the race for president, the Electoral College decides unless nobody gets a majority, which has not happened for 144 years.
Most likely Joe Biden will become president. However, nothing is guaranteed. Donald Trump's supporters need to make their case in court and the judges need to follow the law, not make it.
It is never good when judges have to decide the outcomes of elections. We'd prefer the will of the people be clear, but this year, in at least a half dozen states, the results are so close that the courts will be asked to decide if the rules that were bent or broken will make a material difference in the outcome.
Besides the closeness of the election, we faced two major obstacles to achieving fairness. The top reason was the coronavirus that drove millions to vote by mail. Personally, I don't think the act of voting is any more dangerous than going to the grocery store, but fear of a mysterious, unseeable threat to life is as good a reason as any for voting by mail.
The second hurdle came from the first. Many election officials and judges across the land used the virus as an excuse to ignore their own state law to game the system for partisan advantage. The U.S. Constitution, Article I, Section 4, mandates that only state legislatures determine the manner of elections.
Even in Minnesota, our own Secretary of State Steve Simon signed off on an agreement with a couple of DFL front organizations to count ballots that arrived after the polls closed, regardless if they were even postmarked. This was in direct contradiction to state law. The courts overruled that scheme, and the late arriving ballots, estimated to be around 11,000, have been set aside, waiting a further court ruling.
I would never suggest that no voting fraud took place in this or any other state. As James Madison wrote in the Federalist Papers, "If men were angels, no government would be necessary."
In Minnesota in 2020, however, if voter fraud occurred, it is doubtful it had a great effect on any legislative, congressional or presidential race. How else does one explain that Republicans at the top of the ticket, Trump and U.S. Senate candidate Jason Lewis, lost by 233,262 and 168,833 votes respectively, but that the GOP gained a seat in the U.S. House, held the majority in the state Senate and gained seats in the state House? And that was despite being outspent 2-to-1 by the DFL.
Overall, turnout in Minnesota was up about 10.3% over the 2016 election. Where did those extra votes come from? Trump added 161,466 to his 2016 total, of which more than 130,000 probably came at the expense of the Libertarian Party and from Independent candidate Evan McMullin, who did not run this time.
Biden received almost 350,000 more than Hillary Clinton did in 2016. Of that, probably about 39,000 came from the Green, Socialist Worker and Legal Marijuana Now parties. As for the remaining 311,000 votes, the best guess is to recall that in 2016 almost everyone expected the Democrats were going to win easily. The Trump organization put together the best get-out-the-vote effort ever seen in U.S. politics. In 2020, the Democrats were not to be caught napping. They left nothing to chance. As a result, Minnesota again leads the nation in turnout, but at unprecedented levels. USA Today estimates that 91.3% of eligible Minnesotans voted.
As it was, in 20 of the state's 67 state Senate districts, turnout was up more than 15%. Of those, Republicans won 14 races, the DFL six. In four of those districts, turnout was up more than 20%. Three were won by Republicans.
In the fourth, District 46, a suburban district that includes St. Louis Park and Hopkins, turnout was up a whopping 42%. Why? Because incumbent DFL Sen. Ron Latz had no opponent in 2016. This time, he did, and 85% of the additional votes were for the Republican.
Even if no evidence of voter fraud is readily apparent in Minnesota's results, that claim does not apply to some other states. This election and how it is playing out should cause every state to review its own laws and improve accessibility for legal citizens as well as heighten security against fraud. For too long, this nation has been holding kinda, sorta elections where we generally know who won. Now we have become so partisan and so closely divided that accuracy means everything — both in who is allowed to vote and in how those votes are counted. We must do better.
If we lose faith in our election systems, we will lose our republic. Guaranteed.
Reach Tom West at westwords.mcr@gmail.com.