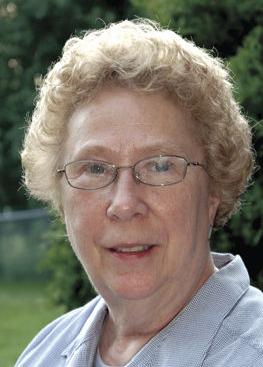 For the third year now, my husband and I have embarked on a three-week road trip across the South, searching for sunshine and warmth, and spending time with family and friends.
As we return from this year's cross-country drive, we reflect on trip highlights: Daily walks along the beach and spectacular Gulf Shores sunsets, kayaking in Florida in 80 degree temperatures, and visiting an incredible orchid show in Atlanta. We hit very decent weather — a real plus on a 3,000 mile drive — and no incidents except for a few nasty bug bites and a sunburned arm in Florida.
While we strived to maintain a relaxing pace and enjoy everything along the way, it was impossible to avoid the daily reports of virus infections and stock market insanity. The people we chatted with along the way were concerned but not overwhelmed with fear. I did not hear about toilet paper stockpiling in the South, and I was able to pick up a couple of bottles of hand sanitizer at the stores.
We shared casual jokes — like assuring people they wouldn't get the virus by drinking Corona beer. I got a chuckle from a packed elevator at the Atlanta Botanical Gardens when I said, loud enough for every to hear, "We are supposed to be standing at least three feet from each other."
And it did seem a bit strange that some people seemed to think that the hand-washing thing is something new.
Still, I felt anxiety along the way. My mind tried to recreate what was left in our refrigerator and freezer back home. Did we have enough food to make it through 14 days if we had to stay home? What if the store shelves were empty when we got home? Our cupboards were a bit bare, I recalled, except for five large boxes of elbow macaroni and multiple cans of tomatoes. We could eat for quite a while, but it wouldn't be pretty.
We stayed calm and continued our trip, attending public events and sampling excellent local cuisine. We went out of our way to hit a new Chinese restaurant, to emphasize that you don't catch the new virus from kung pao chicken or those who serve it.
Still, it is disconcerting to watch a potential crisis unfold when you are not home. Home is your familiar place, your haven, your sanctuary. Your stuff is there. Your memories are there. Your family is either there or close by.
From Alabama to Florida, through Tennessee and parts in between, it seemed to us that most people were doing their best to weather the storm, but it was not easy.
Like most people, we worry about the crazy financial markets and what volatility might do to us. The experts remind us to not react emotionally but to think through our own situations. "Seek professional advice" is good guidance.
We've just finished our spring vacation, but many others are approaching the dates for that big spring break trip. We continued to travel as planned, and are glad we did.
Despite the worries, I am concentrating on distractions. I was hoping to lean on the Minnesota Twins to get through these days, but now even baseball is gone for a while.
So instead, I am going to focus on the one thing I can count on.
I've got several packs of seeds that I will be planting indoors this coming week — warm weather will surely be here soon. I've got a bunch of garden catalogs to sift through as I plan what to plant where and when as soon as the snow melts and the earth warms.
My advice: Step away from the news for a while each day. Plant a few seeds. Dream of flowering crab trees and tulips. Spring will be here soon. It's the one thing that neither virus or government edict can take away from us.
— Peggy Bakken is a former executive editor and a columnist for APG-East Central Minnesota. Reactions welcome: peggy.bakken@ecm-inc.com.