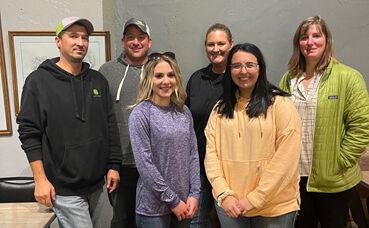 Navigating the world of conservation practices such as cover crops and reduced tillage can be a challenge. These systems can offer numerous benefits including the reduction of soil erosion, increase water holding capacity, improve fertilizer efficiency, suppress weeds, and increase the biodiversity within the soil.
Despite these benefits, only 41% of the United States cropland has conservation practices implemented. Social trends and success stories are the driving force behind adoption of cover crops and reduced tillage systems. Local outreach and education are crucial in helping to convey this message.
In 2013, the National Wildlife Federation, also known as the NWF, formed a grant program called The Cover Crop Champions, which is now known as the Conservation Champion Outreach Program. A local team is formed that must consist of one innovative Farmer Champion and one local Outreach Champion that are both committed to streamline sustainable agriculture practices. Farmer Champions implement their own sustainable practices and are experts in the field, while Outreach Champions are local professionals that have experience and a desire to implement more conservation practices on the landscape.
Champion teams are to reach at least 250 farmers during the allocated time frame and educate about soil health practices such as cover crops, diversified crop rotations, reduced tillage, and rotational grazing. To help the Champion team, the NWF offers online webinars and in-person training to aid in education throughout the process.
CentraSota Cooperative has recently received a grant from the NWF to aid in the efforts of conservation outreach to local farmers in Central Minnesota. The local Conservation Champion Outreach Team consists of two farmers from Morrison County and partners within CentraSota Cooperative, Morrison County Soil and Water District and Saddle Butte Ag.
The local Conservation Champion Team is hosting their first series of seminars in the middle of January at two different locations, with topics tailored to the presentation area. The first will take place Jan. 17, in Little Falls at the VFW, 1210 Third Ave NE and the second Jan. 19, 2022 in Maple Lake at The V By HH, 66 Maple Lane N.
Both programs will start at 9 a.m. with registration with lunch to follow at noon.