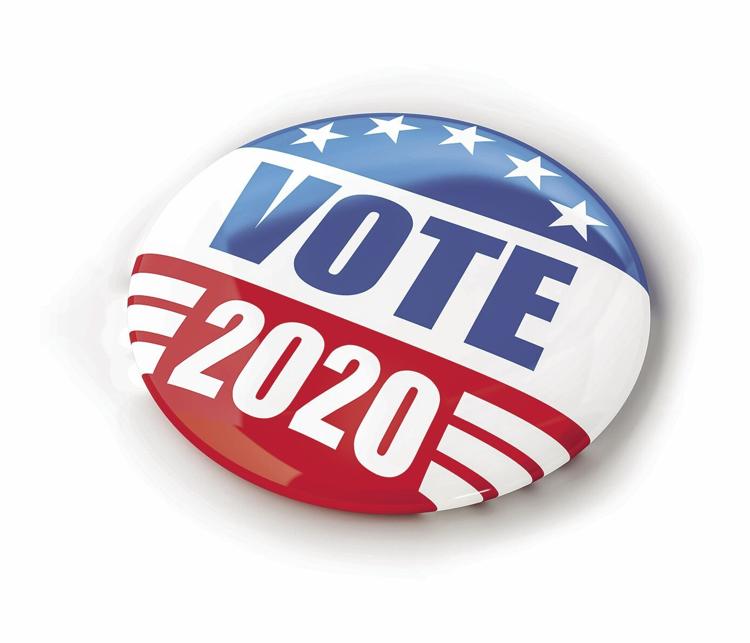 To provide our readers with information to help them in their decision-making at the polls during the Nov. 3 General Election, the Record sent out a questionnaire to each of the candidates who filed for a seat on their district's school board in Morrison County.
Only candidates in races where the candidates outnumbered the seats available were sent questionnaires. This year, those are the candidates for the Upsala School Board, Royalton School Board and the Staples Motley School Board.
The candidates were asked to introduce themselves, to respond to a number of questions and to provide a photo. Each of the candidates was asked to limit their responses to the questions to 100 words.
Following are the questions sent to each of the candidates in contested races:
1 Why did you choose to run for school board?
2. Do you understand the role of the superintendent?
3. How do you feel your district is handling distance and hybrid learning necessary due to the pandemic?
4. What kind of relationship should a district/the board have with its community, parents and families?
5. What are your priorities for the district in the coming year?
---
ROYALTON SCHOOL BOARD CANDIDATES

Tyra Baumann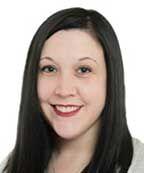 Introduction: My name is Tyra Baumann, I am employed at Central Minnesota Credit Union as the Mortgage support supervisor. My husband is employed at Royalton High School where he teaches social studies and coaches football, basketball and baseball. Our daughter attends Royalton Elementary. We also have two puppies, Sprinkles and Thor. We moved to Royalton just over two years ago and have really enjoyed being a part of the community!
Question 1: I am looking for a way to positively impact the school district and community in which we live and are choosing to raise our daughter in.
Question 2: Yes, the superintendent is an important role that works to help align the agendas of both the district staff and school board. They also work to ensure the outcomes benefit the students, staff and community.
Question 3: I feel the school district did a nice job at reviewing Minnesota's government requirements and suggestions and then worked those items into a plan that fit with the needs of the students and community. In reviewing county cases and implementing masks, social distancing and reducing student interactions it has helped keep both teachers and students healthy. I feel confident if the need arises the district is ready to move to a hybrid or fully online schooling option.
Question 4: I believe the district and school board should be an active participant in the community. They both should be a supportive role to help the community move forward and in the right direction to support the families that chose to be educated there.
Question 5: My main priorities are safety (both physical and health) as well as making sure that staff and students have the technology, supplies and assistance where needed.
---
Rian Hofstad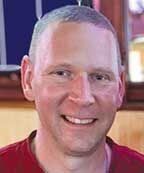 Introduction: I have lived in Royalton for seven years, married to my wife Dawn for 15 years and have two kids: Cole in eighth grade and Henry in sixth grade. I have a B.S. in public administration. I am the cubmaster for Royalton Cub Scouts, committee chair for Boy Scouts and a past president and current member of the Royalton Lions Club. I work for the Minnesota Army National Guard as the state J1 sergeant major, directorate of manpower and personnel. On drill weekends, I am the command sergeant major for 1-94th Cavalry Squadron. I have served for 21 years and deployed twice.
Question 1: Standards are important for the school in all aspects. I want to ensure equitable treatment of staff, students, parents and faculty while providing a listening ear to understand the complex problem sets each must navigate to support a successful outcome for our students and community. Collaboration remains critical to provide students a safe environment with equal opportunities to reach their learning potential. Additionally, I believe transparency is key from the board to our staff and community. I will help provide accountability in holding the school board and administration to ethical and moral standards while advocating for district growth and improvement.
Question 2: The superintendent's primary responsibility to is run the school, to include developing and maintaining the budget, evaluating staff, recognizing achievements of students and staff and implementing criteria to improve processes and functions to make the district better. The superintendent role also requires careful consideration from the school board to ensure mutual trust and confidence between the staff and administration. The superintendent must prove to be a relationship and team builder with excellent communication skills that can provide servant leadership to support faculty, staff and students. Effective superintendents master creating a shared understanding and mutual trust.
Question 3: We are currently conducting in-person learning, based on the guidelines set forth by executive order 20-82. I am extremely proud of the way the teachers responded to this effort and supported each student and family regarding in-person and distance learning throughout the first few weeks of school. The faculty and staff have done an amazing job working on ways to support our students in ways never thought of or needed before. The resiliency of the teachers and students is nothing less than remarkable. The hybrid plan, should we need to go to that model is set, but improved upon daily.
Question 4: The board must be the standard bearer and advocate for constant improvement. Ethical leadership provides the sounding board for any issues that arise and the board must provide the transparency while addressing concerns from the staff, parents, students, or community. We must work together to achieve and align with our vision statement "to develop lifelong learners who adapt creatively to an ever-changing world." We must work together to create that environment together. We can only achieve this by working together, creating a shared understanding and moving the district forward within that intent – which requires constant communication between all of us.
Question 5: Ensuring that we reach and engage each student, no matter the type of learning environment the district must navigate within, ensures that no matter the medium, each student and staff member is fully engaged and able to connect the student within the curriculum. Also, that curriculum must align with the vision statement to certify that learning happens commensurate with an in-person learning schedule. There is disparity in access to the internet, while distraction free time is rare in a distance learning environment. Building capabilities to provide opportunities for all students to succeed in any environment should be the top priority.
---
Angela Roering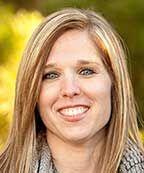 Introduction: My name is Angela Roering. I am married to my husband Troy, an avid hunter, and we have three adorable children. I work full-time in the revenue cycle department of a neurological clinic. When I'm not working, I enjoy spending time outdoors with my family. I am an avid reader, a recreational runner, and I am also the head coach on the Royalton robotics team, a program I was excited to develop last year. I truly enjoy taking an active role in my children's education and activities, but believe in giving them space and opportunities to grow.
Question 1: Since I share the parent's perspective, I want to be a voice for the students and families in the community. I want to help create policies that will enhance our children's education and believe I can do so by actively listening to district personnel as well as community members.
Question 2: I understand that superintendents work collaboratively with the school board to create and implement educational policies. They are the leaders of the district's daily operations and help guide the long-term planning of the district.
Question 3: I feel the district has offered a viable alternative with distance learning for parents and students who aren't comfortable returning to in-person learning yet. After being thrust into emergency learning last spring, the teachers, staff and administrators used this unforeseen event as an opportunity to improve online platforms and curriculum. I would like to further advocate for online activities, such as my pursuit of a remote-live robotics program, to enhance students science, technology, engineering and mathematics (STEM) skills. Whether in-person or distancing learning, it is critical that we provide opportunities for children to learn and grow.
Question 4: The relationship between the district/board and its community and families should be comprised of trust, honest communication and efficient collaboration. We must respect our diverse experiences and backgrounds and work together. By doing so, we will ensure the community has a voice in our children's educational goals and needs.
Question 5: My first priority for this coming year is to establish a physically safe environment for our children and staff during this pandemic. While keeping students and staff healthy, it is imperative that we continue to provide practical and effective learning opportunities that will best educate all students, no matter their background or circumstances.
---
Elizabeth Verley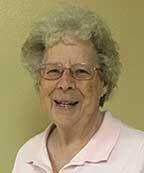 Introduction: I have lived with my husband Richard in the Royalton School District for 52 years. We have five children all whom graduated from Royalton. Previous to my marriage, I served in the Marine Corps. I have served as a Girl Scout leader, member of the Child Protection, Public Health Advisory, Extension Committees and am a former school board member. I have attended Royalton School Board meetings as a parent for many years and as a reporter for the Morrison County Record for over 30 years.
Question 1: I feel my former experience from attending school board meetings for many years as a parent, reporter and a former board member gave me the knowledge, experience and background to understand district needs.
Question 2: The role of a superintendent is to lead the district to be the best it can be. I would compare him to a CEO of a multi-million dollar business. He answers to and works closely with keeping the school board informed on issues and gives suggestions how to resolve them. He is the direct supervisor of the principals, business manager, building and grounds department and transportation. He works closely with each of the department heads. He is responsible in keeping the school district running smoothly.
Question 3: In this time of turmoil I feel our district is doing all it can to protect our students and staff. Administration is keeping a close watch on necessary changes that may be needed. It is important that parents recognize how important it is for them and their children to follow the pandemic rules set by the district.
Question 4: The district and board members should always be as open and honest with the public on all issue pertaining to the schools. But district residents need to realize there are some items that, by law, cannot be made public, especially most personnel issues. Residents have a right to have their questions and concerns addressed in a timely manner.
Question 5: My priorities for the district in the next year would be to make sure the district continues to make sure all students are safe in our schools and that we continue to offer the highest quality classes to our students. If the money is there it would be great to look at adding other quality educational programs. If it is a year of negotiations I would like to see them done in a timely, courteous and professional way.
STAPLES MOTLEY SCHOOL DISTRICT CANDIDATES
Lisa Anderson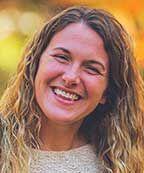 Introduction: My name is Lisa Anderson. I have lived in the Staples Motley community for over 20 years. I am married and have five children ranging from preschool to high school. I have also been an involved parent with children in the district. I have actively served the district in many capacities, including as a football coach, a member of the revisioning team, and with various school events. In addition to this, I work at Camp Shamineau, where I have the privilege of serving many of the kids of Minnesota and the local region.
Question 1: I was approached by several people who encouraged me to run for the school board. Ultimately, I decided to run because I care about education, the community and students. It is my desire to see the district grow and improve as we meet challenges and as education evolves.
Question 2: The role of the superintendent is to provide leadership and guidance so our schools can successfully educate our kids.
Question 3: As a worker in the childcare field, I have had the opportunity to serve thousands of kids this summer through youth programs. In this role, I was responsible to help oversee our response to the pandemic, so I have read through many of the national and state guidelines and regulations. Because of this, I believe the district is responding to the pandemic well. The health and safety of our kids is being prioritized without compromising on important educational standards. Our kids need to be in school because it is in this context that important interpersonal and communication skills are developed.
Question 4: To be effective, the district and board must understand the needs of the school and community. To that end, I believe they should have an open line of communication with the community. They should value and be receptive to the ideas and opinions of the community, educators, parents and students. In addition, the district and board should be transparent and honest, placing a priority on providing correct, clear and concise information.
Question 5: One of my main goals is to keep education a priority while navigating through this pandemic. To do this, it will be necessary for the board to provide leadership and knowledge. I would like to encourage the development of a unified, positive community and board in order to see our students thrive.
---
Greg Frisk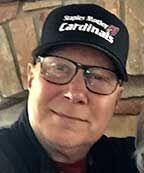 Introduction: I was born in Staples and raised in Motley. My wife and I are retired and live on the Long Prairie River just south of Motley. After graduating from Moorhead State College, I was selected for the Navy's flight program and became a Naval aviator. I served 10 years on active duty and 10 more in the Reserves, retiring with the rank of Commander. I flew for American Airlines for 27 years. I retired as an international captain on the 777, based in Miami. We have four adult children and nine (soon to be 10) grandchildren, two of which attend Staples Motley Schools. I'm a four-year incumbent on the board.
Question 1: Being retired, I can make the time to attend meetings (approximately 70 with board meetings, committee meetings, community sessions, etc., in the last four years) I have a good relationship with the administration and staff. We have consolidated buildings to the advantage of the students and taxpayers, hired a very good superintendent, greatly improved our finances, settled contracts with no strife and improved our communication with the community and staff. My voting record is, of course, public and I would not change one vote during my four-year term.
Question 2: Coming from the military, I suspect I have worked with chain of command more than the other candidates, combined. I am very comfortable with the relationship our board has with our superintendent-and he with us. I also, personally and professionally, get along very well with our superintendent.
Question 3: Last school year, we met the morning after the situation was announced. Our entire staff got to work on how we would handle meals, learning materials, transportation, social distancing, etc. Other schools were calling us to see how we handled various circumstances and situations. I don't know of another district that continues to handle this better than Staples Motley.
Question 4: I made three promises to our district when I ran for my term on the board. I said I would vote on every issue in favor of our kids. I said I would always consider the taxpayer's ability to afford what we did, and, I said I would never lie to them. I have kept those promises. I try my best to keep our community informed. I have always made my email and my phone number available to everyone, and I answer those in a timely manner. I represent our kids and our families. I try to find out every aspect of every issue and vote as one would vote who knew what I do on everything I vote on.
Question 5: To keep providing the best possible educational experience for our kids. I would gladly compare our outcomes to any neighboring district. To keep our employees and our students safe while giving them the best chance at normalcy in a completely non normal environment. To understand and as much as possible, lessen the burden this places on our residents.
---
Eric Heppner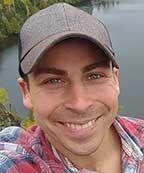 Introduction: I live in Thomastown Township with my wife Katie, and our new baby, Henry. I have been involved in bringing the Ruby's Pantry Food Distribution to the Staples-Motley area. I currently volunteer as the co-lead coordinator of the distribution, alongside Pastor Greg Leslie. Becoming a designated Ruby's location did not come overnight. It took four years of conversations and planning with community members. Although it seemed like a long process, I knew that food insecurity was an issue that was greatly impacting our families and I was committed to making this monthly food distribution an option. I plan to bring that same work ethic and desire to help our community to the school board.
Question 1: For the past 10 years I have served as the director of student life at Central Lakes College and have been on the front lines seeing how local graduates are prepared for college and for entering the workforce. Career and technical education and college-readiness are deep passions of mine, and I'd like to do my part to help Cardinals excel both in the classroom and on the job. The pandemic has furthered my desire to serve — it is the time for innovation in education. I want our teachers, students and parents to have the support they need to be successful.
Question 2: Overseeing the superintendent is a critical function of the school board, as it is the only position that directly reports to the board. School board members need to ensure that the superintendent is leading the district in a way that is in line with the mission, vision and values that the board has established. If the superintendent is not following the direction set by the board, members need to have the confidence to correct and guide him; otherwise, the district will not reflect the will of the board and thus the community.
Question 3: Undoubtedly, the pandemic has had a profound impact on the district, from teachers who had to change how they instruct to families who had to make sacrifices to accommodate distance learning. I am glad that Minnesota has allowed for more local control this school year because that enables the district to make decisions that are custom-fit to what is happening in Staples and Motley. I am pleased to see the district develop a variety of learning options so that families can choose what is right for them and so that we can be better prepared for whatever lies ahead.
Question 4: Because the district is funded through taxpayer dollars, the school board needs to represent the will of the community it serves. To properly do this, there needs to be strong and open communication between the district and its community, parents and families. I am a fierce advocate for transparent leadership. I believe that everyone in the district has a right to know how and why critical decisions are being made, especially when they affect our children and our pocketbooks.
Question 5: COVID-19 has put the district and community in crisis management mode. However, I believe that it is critical to figure out how to thrive, not just survive, this school year. Teachers and staff need to have the tools they need to successfully educate and students need to have resources and support to successfully learn. I plan to bring a strong sense of fiscal responsibility, combined with a community-centered mindset, to the school board table. I am particularly passionate about advancing career and technical education; developing a realistic infrastructure improvement plan; and improving the ease of access and use of technology.
---
Jeremy Reeck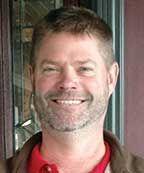 Introduction: My name is Jeremy Reeck, I've lived and worked in Staples most of my life. I am married to Jodi, and we have two boys Jacob, fourth grade and Connor first. I work at Central Building Supply in Staples.
Question 1: I decided to run for school board to be a member of the district. I'm a strong believer that timing has a lot to do with things and the time is now. We are ready to change direction and work together to make this the district of choice.
Question 2: One of the roles of superintendent is to be the face of our district. To be able to make difficult decisions when needed. Also to work together with board members.
Question 3: With the kids back in school this fall I feel that's the right thing to do. It's going to be a challenge. The district is doing a fine job. Everyone is wearing multiple hats and looking out for our children as best they can.
Question 4: Our district is very large and growing up in this district I've covered all of it. As far as a relationship with community, parents and families, nothing is more important than that. I spent over 20 years as a firefighter, been active in the hooked on fishing program and now look forward to working with the school district.
Question 5: Priorities for this school year are to work together to get through this pandemic. To keep our children learning and safe this school year. Keep them on the pace they need. Most of all, let them enjoy being children and we, the adults, worry about the rest.
---
Bryan Winkels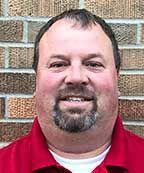 Introduction: My name is Bryan Winkels and I am running for re-election to the Staples-Motley School Board. I live in the Staples area with my wife, Amy, and our three children. My wife and I, along with two of our sons, are all graduates of Staples Motley-High School. Our youngest son is currently a senior at Staples-Motley. I work for Freshwater Education District which allows me the unique opportunity to work with administrators, staff and students in 12 different school districts. I currently serve as chair of the Staples-Motley School Board and Staples and Motley Dollars for Scholars. If re-elected, I will strive to continue to make the best decisions for our students, staff and the taxpayers in the Motley and Staples communities.
Question 1: I am running for re-election because I am passionate about continuing to make Staples-Motley a great school community. I want to continue to support our administration, teachers, school staff and students in our mission to "support all learners to grow and rise to new challenges through a culture of pride in academics, arts, athletics and community." I also want to continue to be a part of helping establish a solid long-term facilities plan for our district.
Question 2: Yes. The school board hires a superintendent to lead the district and manage day-to-day operations of the district. The superintendent must complete annual evaluations of all the staff they directly supervise in the district. The superintendent may delegate some responsibilities to other school district personnel, but shall continue to be accountable for any actions taken under this delegation. The superintendent is responsible for management of the schools, the administration of school board policies and is accountable to the school board.
Question 3: I believe our district is handling this situation the best we can. This is uncharted territory in education. Our staff worked hard last spring to provide the best education possible when distance learning went into effect. One of the biggest challenges, being a rural district in greater Minnesota, is reliable internet service for our students at home. We have devices to provide for our 7-12 students, but if they don't have reliable internet, it does no good. We have taken what we learned last year, have planned and made adjustments to meet the needs of our students, no matter what learning model we may be faced with during the 2020-2021 school year.
Question 4: I believe that strong relationships between the Staples-Motley schools and the area communities are vital to having success. Board members should be available and approachable to community members of all ages and roles within the protocols of the school board. Our district recently completed a continuous improvement plan that can help with this. This plan outlines our "Cardinal Commitments" of Student Experience, Climate & Culture, Value and Operations. We can be successful with this by working on our "Cardinal Priorities" of Relationships, Integrity, Respect, Pride, Excellence and Communication. By utilizing these tools, we can establish and maintain strong, honest relationships with our students, their parents and siblings, business people and other community members throughout the entire district.
Question 5: The first priority will be to support the district in the challenges in education that are a result of COVID-19. Continuing to support our administration, teachers, staff and students in working towards and meeting the goals established in our continuous improvement plan, is also a priority. Lastly, making sure that we have a solid long term facilities plan and continue to move forward with that plan is also a priority for me. If you have questions regarding the Staples-Motley schools, I can be reached at bryan.winkels@isd2170.k12.mn.us.
UPSALA SCHOOL BOARD CANDIDATES
Brittany Harren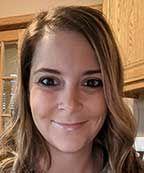 Introduction: My name is Brittany Harren and I'm running for Upsala Area School Board. My husband of 10 years, Andy, and I have three children: Emmalyn (fourth), Carter (second) and Brayden (first). I graduated from St. Cloud State with a degree in early childhood education, but have been a project manager at Braun Intertec for the past nine years. We moved back to Upsala five years ago after working in North Dakota. I'm a member of St. Francis of Assisi Church and the leader of the Upsala Girl Scouts Troop. I enjoy gardening, spending time with family and helping on the farm with chores and harvesting when needed. Contact me at bhar ren1448@gmail.com.
Question 1: As a parent of young children, I feel the responsibility to ensure they are provided with the best school and opportunities to grow and learn.
Question 2: The superintendent oversees the daily operations and the long-term planning of the school district. They supervise the staff, manage the financials and work with the school board members to implement policies.
Question 3: The district has done a great job with communication. Whether by surveys, phone calls, emails or forums, they have continued to keep the families and community members informed with the ever-changing policies, practices and strategies for the upcoming year. The district's priority seemed to be providing the safest environment for the students and staff while getting as many students as possible back in the building. As new information is released, I anticipate the district will do their best to relay any necessary information.
Question 4: The relationship between the district/school board, community and families should be based on open and honest communication. Any member of the community should feel comfortable approaching the district/board and the school board members need to be willing to listen, whether the feedback be positive or negative.
Question 5: It is important for the school climate to remain positive, especially amidst all the changes we are experiencing this year. When the teachers and staff love their jobs and are proud of the district they work for, ultimately the students are going to be happier and will benefit.
---
Randy Leners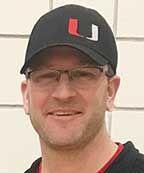 Introduction: My name is Randy Leners. I am married to Roxie, and we have three kids, Isabelle, Brayden and Calvin. I grew up in the Upsala area and graduated from Upsala High School in 1993 and Itasca Community College in 1996. I am currently a machinist at Columbia Gear. I have helped coach youth girls basketball, youth boys basketball and youth summer ball for that last 10 years. I am also involved with the Upsala Ballpark Association.
Question 1: I would like to be involved in the decision making process that would ensure money is spent wisely, in turn leading to better outcomes including improved student achievement. Having more money available would improve facilities and increase curriculum options.
Question 2: The superintendent does the research and makes decisions about educational programs, spending, staff and facilities. He presents it to the board for approval.
Question 3: I believe they are doing as good a job as any with the resources available to them in these uncharted times. They are getting done what needs to be done, while keeping the best interests of the students in mind. They have kept a positive attitude which definitely is what the kids need.
Question 4: The board needs to be available and open to communication with the community. They should visit school events and functions.
Question 5: I feel right now the biggest priority is getting through this pandemic. We will have to wait and see what happens after and go from there.
---
Stephen Roerick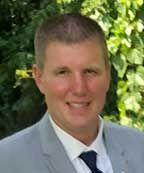 Introduction: Hi, my name is Stephen Roerick. I am a former graduate of Upsala High School and after returning to the community following college graduation, my wife Amanda and I have lived in the Upsala School District since 2009 where we now raise our four children Isaac (10), Hailey (7), Mason (4) and Caleb (1). I currently am self employed on our family's farm, Roerview Dairy and I am just finishing my first term on the Upsala School Board and seeking re-election.
Question 1: After serving my first term I have enjoyed being engaged in helping to ensure our kids can have to best opportunities possible from our district. I feel it has been and will continue to be a benefit to the district to have a wide range of individuals with different areas of knowledge to help with decision making along the way.
Question 2: Yes, the superintendent's main role is to basically be an adviser for the board by keeping us informed on various topics such as financial matters, policies and overall school operations.
Question 3: I personally feel the Upsala district is handling the distance and hybrid learning extremely well. Having been part of the planning process I have seen firsthand the efforts and adaptations all the school staff has put into trying to provide the best education possible for the students in these times. During this pandemic, the staff has been challenged to adapt to meet several requirements and provide materials to students in ways that would have never been thought possible in the past using today's technology which I must commend them for.
Question 4: I feel the school district and board should have as open of a relationship as possible with its community. Being willing to listen and adapt has never been truer than in today's times since each student or family has different needs or beliefs. Being able to accommodate for the community I feel always has been and will continue to be a priority for the district.
Question 5: I think the main priority for the district in the coming year is to try and provide as much normalcy as possible for the students in today's standards. Kids want and need to interact with their peers so doing everything possible to keeps kids in school and have the ability interact in activities such as sports or clubs will be high priority locally. Along with continuing to make necessary improvements and updates where needed to the facility.
---
Marvin D. Wensmann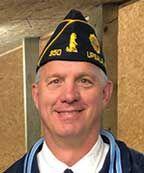 Introduction: I am a graduate of Upsala high school 1982. I served in the Army National Guard for 20 years, went to Anoka Tec for commercial baking, married my high school sweetheart in 1986 and together we raised three children. I worked at Hans Bakery in Anoka as a baker for 17 years then bought the bakery in 2000 and own it for six years, also owned a second bakery for four of those years. I am currently employed at Coborn's central bakery as the assistant plant manager. I served on the school board for eight years from 2008 - 2016.
Question 1: I would like to ensure that there is fairness and integrity in all decisions made related to school, such as teaching staff and pairing sports and that teacher evaluations and related documentations are complete on time and fairly as required.
Question 2: It is the job of the superintendent to maintain the staff's training and evaluate the staff on their performance. Also to take care of the administration duties required to maintain the school building and finances, handle any improper actions by teachers and students fairly and with proper investigation of any complaints .
Question 3: A board member should have an open relationship with the community, parents and families. They should be open to listen to the parent's concerns and able to make fair and balanced decisions to benefit the education and well-being of the students and staff.
Question 4: As a member of the board, I would have an open relationship with the community and listen to all openly and do what can be done to find answers to issues that requires action.
Question 5: It would be my priority to ensure that decisions related to pairing sports and maintaining staff are made fairly and with the district interests in mind. That we listen to the district members to ensure the school continues to enroll all students in our district by treating all people fairly and by gathering all facts and not just that of the loudest talkers.