This is the second article in a series on food insecurity in Morrison County. Next: What resources are available for seniors and other adults?
    Since Sunday, March 15, when Minnesota Gov. Tim Walz ordered that all public schools in Minnesota close to prevent the further spread of COVID-19 and to keep students safe, the school districts have worked non-stop to develop a distance learning plan.
    In addition, wanting to help families in these trying times amidst the virus outbreak, all school districts in Morrison County are making sure the students are fed.
    "I'm not really sure we knew what to expect, but the response has been pretty overwhelming," said Stephen Jones, superintendent of Little Falls Community Schools.
    The meal program consists of a breakfast and lunch that are packed and delivered to students' bus pickup locations. In the Little Falls School District, 31 bus routes are served through the meal delivery. About 2,000 meals are prepared daily.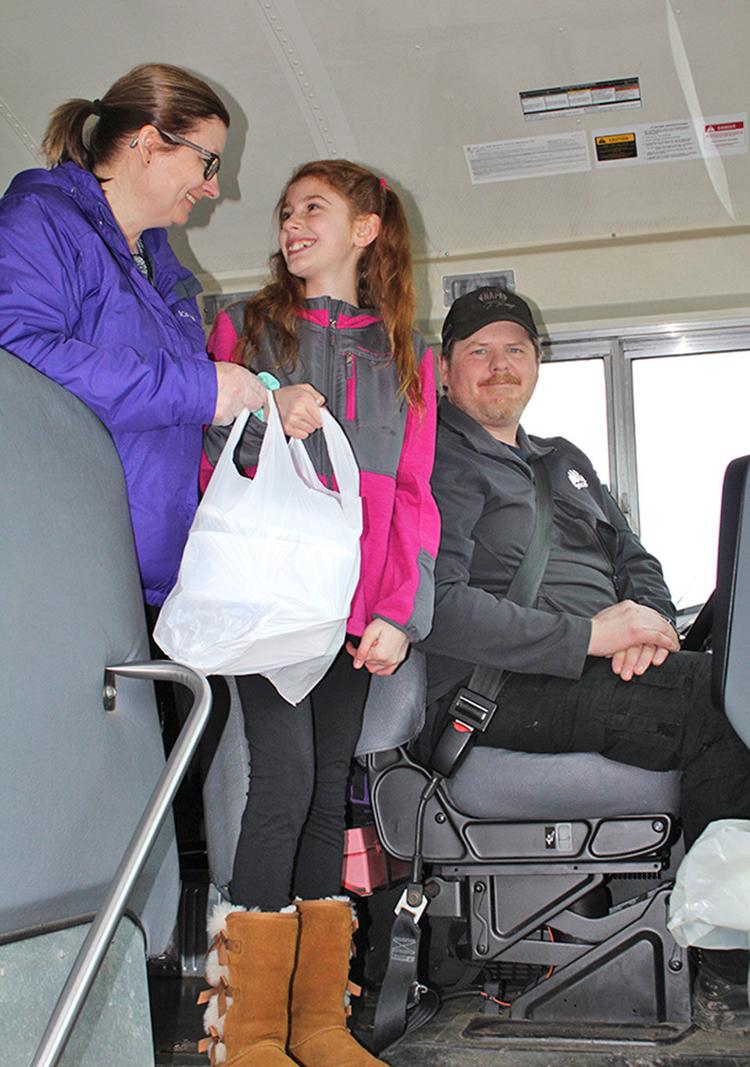 Those who prefer to pick up their meals from the "Grab n' Go" can do so at either Dr. S.G. Knight Elementary School in Randall or at the Little Falls Community High School. Jones said all that needs to be done is to call the school at (320) 632-2000 and request to be added to the meal program. Anyone under the age of 21 can utilize the program at no cost, he said.
    Since the meal program was put into effect, Tuesday, March 17, Maci Bergren, a fifth grade student at Lincoln Elementary, makes her way to the bus stop every morning. She also picks up a meal package for her younger brother, Rilee, who is also a student at Lincoln.
    While both children miss their friends and hope that they will get to see them soon again, getting the meals adds excitement to their day. Curious as to what kind of food items the school packed that day, they eagerly open it.
    Wednesday morning the students received cereal, chips, crackers, a sandwich, mayonnaise, orange juice and pear slices.
    For William Nutz, Jr., a school bus driver with Strack's Bus Service, driving the bus route empty is a new experience that is literally felt in every bump.
    "It's weird to drive the bus without the children. When there are a lot of kids in the bus, it feels much different than without. You don't feel the bumps as much when they are in the bus," he said.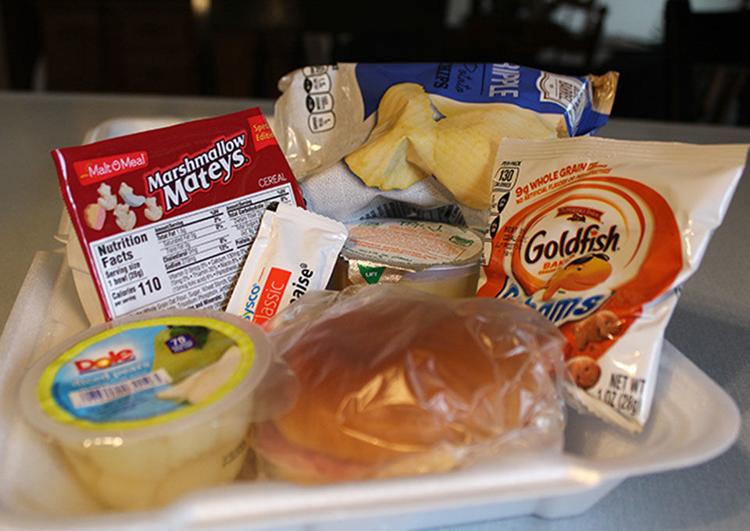 Delivering meals has gone very well and Nutz gives a lot of credit to the paraprofessionals and other staff who ride along on the buses. Each bus has an extra adult, besides the driver, who hands out the food bags to the students at the bus stops.
    "I am glad there is someone else on the bus. It makes it so much easier and quicker," he said.
    Riding on the bus Nutz is driving is Carol Snow, a paraprofessional at Lincoln Elementary School. She likes what the district is doing for the children and it also gives her a chance to interact with the children, even if it's briefly.
    The Pierz School District will be offering breakfast and lunch to children who are enrolled in Pierz Area Schools, starting Monday, March 23. The meal can be delivered or picked up at Pioneer Elementary's main door.
Those who are interested in signing up may do so by filling out the form at www.pierzk12.mn.us.
    Royalton School District is offering home delivery and pickup at the Royalton High School, Mondays and Thursdays, at no cost to students in the district. If a student lives in the Royalton School District, but goes to school in another district, Business Manager Dawn Duevel at Royalton Public Schools, said the district will provide meals for them at no cost.
    To be added to the program, parents are encouraged to call the school at (320) 584-4000.
    Swanville and Upsala School Districts are providing meals at no cost to the students, too. In Swanville, a bundle of food is delivered and is also available for pickup at the Swanville High School, from 7 a.m. to 7:30 a.m. on school days.
    To make arrangements for a student to receive breakfast and lunch, parents can call the school at (320) 547-5100.
    Supt. Gene Harthan said the school may utilize the bus routes in the future to deliver and pick up students' homework, as well.
    Nick Klug, dean of students at Upsala Area Schools, said the school delivers meals to about 35 students. He anticipates the number will grow.