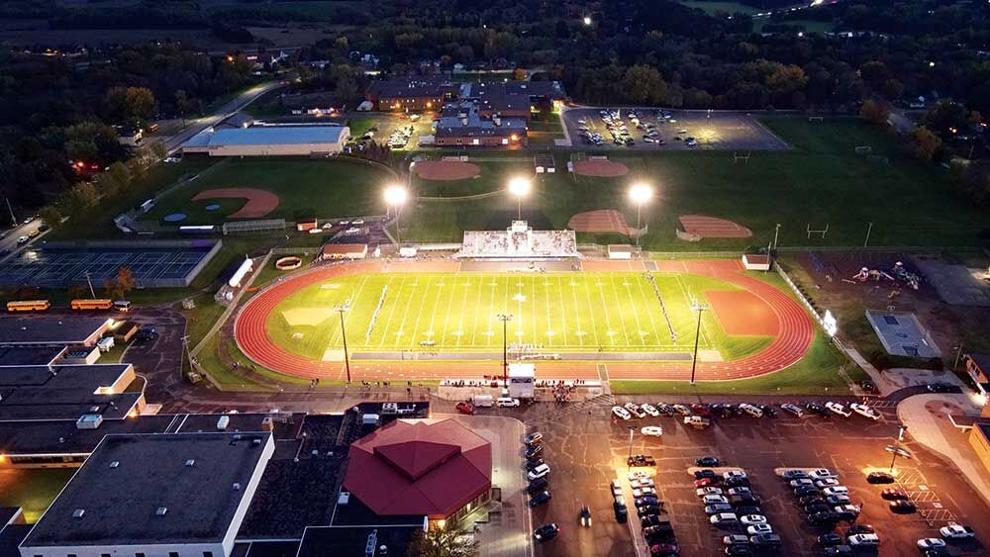 The Little Falls football team took care of the Milaca Wolves, Oct. 20.
The Flyers won 41-18 over Milaca. The scoring for the Flyers happened early with a 10 spot in the first quarter, 21 in the second quarter, none in the third quarter and 10 in the fourth quarter.
Starting off the scoring for Little Falls was quarterback Austin Neu who completed a 68-yard touchdown pass to receiver Louis Sobiech to bring the Flyers up by a touchdown score.
Kicker Gabe Shanoff's extra point was good to make it a 7-0 lead for Little Falls early in the first.
With 5:15 left in the first quarter, Shanoff hit a long 30-plus yard field goal to bring the Flyers up to a 10-0 lead.
Early in the second quarter, Neu completed a nine-yard pass to Beau Thoma for the Flyers' second touchdown of the evening. Shanoff tacked on the extra point to make it a 17-0 affair.
On the Flyers' very next possession, Sobiech went up and grabbed a 59-yard touchdown pass and catch from Neu.
Neu wasn't done yet. With an already stellar game, Neu flew around the field on both sides of the ball. He was always in the middle of almost every play and made sure he put a hat on a hat.
With just about three minutes left in the first half, Neu put up a nice ball so that only Riley Czech had a chance at catching it, which he did for the Flyers' third touchdown of the game.
In the fourth, Neu came back with yet another touchdown pass completion to Sobiech for an 18-yard touchdown explosion.
Shanoff kicked the ensuing extra point as well as a late 34-yard bomb field goal to bring the Flyers a 41-18 lead which they held on for the final score.
Little Falls' total team offense was 448 total accumulated offense while Milaca only managed 324 of total offensive yardage.